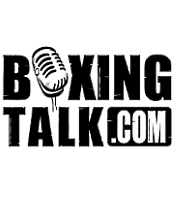 Echols: "Kingsley has no skills or talent!"
RC: What's going on Antwun? How has preparation been for your upcoming bout against Kingsley Ikeke in an IBF eliminator for the #2 spot?
AE: Good, everything is going real good. I am already doing ten rounds with my sparring partners and I am feeling good. As far as my opponent goes, I have sparred with him before. I know about Kingsley, I sparred with him for my second Bernard Hopkins fight and to me he wasn't nothing then and he aint nothing now. I don't fear anyone, that's for no man, especially one that has no skills or talent.
RC: Is this the first time you have had to fight someone that you have sparred with previously?
AE: Yeah I am pretty sure it is.
RC: Explain to us what the difference would be sparring opposed to fighting them in an actual fight?
AE: Well in a real fight you will have on ten ounce gloves is a difference, but he doesn't have any punching power and I have been known to take a good punch. I have been fighting Light Heavyweights, and Super Middleweights almost my whole career. So I don't think I will have a problem.
RC: Has having to make the 160lb limit after fighting at Super Middleweight been difficult for you to do?
AE: No because In my last fight, when Ross Thompson and I weighed in, I think I was about 164lb or 165lbs, and I had to eat to get back up there because I thought the fight was going to be 161lbs, at least that is what the contract said, but his actually said 164lb so they changed it, and it didn't matter. I still did my job, I won.
That was the difference in that fight, I would have knocked Ross out to but the weight difference varied, and also Ross Thompson had good skills, oppose to this man (Kingsley Ikeke) he don't have any skills or nothing, at least not anything equal to mine.
RC: Being that you have sparred with him, what can you tell those of us who has never had a chance to see him fight about his style?
AE: He is a long lanky guy, he throws his punches from the outside, and he like to set you up with a half uppercut, left hook.
RC: Have you compared your sparring sessions with him to some of his actually fight tapes to get a better idea of what you can expect?
AE: I think he is pretty much the same looking at his fight tapes and what I remember from us sparring.
RC: After sparring with him and not thinking much of him, how are you mentally preparing yourself to not take this guy lightly, which can possible cause an upset?
AE: I am preparing like I do for all of my fights, I am prepared for whatever happens in that ring. My experience carries me a long way, I am preparing for all of it. Whatever I see when I get in that ring, if it is there and present itself for the knockout I'll take it. Or even go the duration of the fight, I will just outbox him if I have to. I'll know by the fifth or sixth round, I will know if it is going the distance or not. I am going to wait to see if he gets tired and week so I can then attack that body. 
RC: Are there any weak or strong points that you plan to take advantage or stay away from that you have seen?
AE: In the fights that I have seen, I seen that he doesn't have good defense.  His arms are just out there and he is open for everything, but you just have to get your way in between those long arms and that I am going to do.
RC: Pound for pound from what you know about Ikeke, how would you say he sizes up to the rest of the competition you have faced in the past?
AE: Well there is a variety; you can go from Middleweight to light heavyweight. As far as middleweight, the guys that I have faced he doesn't compare. He is different, he is awkward and those guys that I fought weren't as awkward as he is. As far as Super Middleweight and Light Heavyweights that I have fought, there is no comparison. Just that he is awkward, I don't see anything else.  Of course I was still going through my thing then too, I was changing my style up trying to develop and be a better fighter. I was just throwing them out there and getting the job done before, but now I am more of a technician. I am making sure I keep my hands up, using my jab when it is necessary, picking my shots, and I am throwing more combination now. Beautiful combinations, I am wearing 18ounces  throwing beautiful fast, quick combinations, so imagine when I get then tens (Ounce(Gloves))on, it is going to be hell.
Right now I am sparring Light heavyweight, and Super Middleweights, and they are using 16oz, while I am wearing 18ounce.
RC: How excited are you about fighting for the #2 spot in the IBF and a chance to fight for the title in your next two fights, is it hard to focus knowing what can will becoming up?
AE: No it is not hard to focus because I Have been down this path many of times with mandatory fights and then having to fight for the title, so I have been there and done that already. It is not going to affect me any, because like I said I have done it already and I know how to deal with it.
RC: So what can we expect form Dynamite Echols come April 15th?
AE: You will see a different Antwun than you have seen before. I am focused; I am ready to win me a belt. This is right in my weight class. I have been fighting out of my weight class, and when it comes to the title fights those guys are prepared and just as ready as I am, but they just always have a little bit more than me because of the weight advantage. I am not going to let this opportunity slip through my hands.
I have the Lord up above who motivates me, and my Fiancé, who is motivating me. She just had two cardiac arrest in October, and I am still preparing and going through what I having to go through.
RC: Is she doing better now?
AE: No she is not doing better; she has suffered a lot of damage. She is not that far away from being all the way Brain dead. 
RC: Antwun, I'm sorry to hear that and I'll pray for your strength brother, to be able to carry on with your career while your loved one is in that state. I can see why you would be more motivated to go out there and do your thing, but how do you manage to stay focused?
AE: I am doing it for her, and my kids that's why. We want her back and that is my motivation to get her back. To win this fight and keep winning and getting the money I need to take care of her. That's what my motivation is.
RC: But with all of that going on, how are you able to focus...
AE: (Cutting in) Hey there are all kinds of obstacles you have to face, and like I said, I wasn't ready to fight in December, but I trained those three weeks, got ready and beat that kid (Jameel Wilson), and knocked him out.
RC Is there anything else you would like to add to you fans in closing?
AE: Yeah I heard a few people say some bad things about me because of the rumors out there about me saying that I did this to my Fiancée when I wasn't even there. Also I am here, I am back, I am ready to win some fights so I can bring the title back home and I hope that people will continue to support me now that they found out differently about what really went down with my Fiancee.
Send questions and comments to: rayocampbelljr@hotmail.com