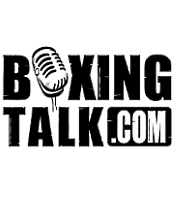 GL: Team Diego Corrales is very interested in making a fight with Erik Morales. Do you see the fight on the horizon for Morales?
"No. What's on the horizon for Erik is, we're looking at the possibility at a Manny Pacquiao fight or maybe another one with Barrera. Morales would be happy to fight Corrales, but certainly not this year. We have other plans."
GL: Will Morales next fight be against someone like Barrera or Pacquiao are you looking to match him with someone like Robbie Peden or Jorge Barrios?
Bob Arum: "I think the latter because the earliest possible PPV date we have is in December. He'll be fighting an HBO fight in September."
GL: Do you think Latino fight fans are suffering since you and Golden Boy Promotions haven't done any business since Oscar and Bernard became partners?
BA: "Why would you say that? I don't know which match-ups we're missing. I would have no objection to working with them on a match-up that make economic sense. I would have no problem with it, I'm surprised you even raised that. It's not even an issue."
GL: I mentioned it because I've noticed that Top Rank and Golden Boy haven't done anything together since Bernard became a partner of Golden Boy.
BA: "I don't think there's any problem with doing business but there hasn't been anything compelling for them or us to talk about doing business together."
GL: How about Barrera-Morales IV?
BA: "Well, I would assume we're eventually going to do that. There's no reason not to do that, but right now Manny Pacquiao is on our agenda."
GL: Not to long ago, I heard a couple of rumors that Manny Pacquiao could be signing with Top Rank. Can you clarify that any?
BA: "That is not true. I can categorically say that is not correct."
GL: Manny Pacquiao and Murad Muhammad are in the middle of an ugly legal battle. You were the lead promoter of Pacquiao's last two fights. Do you think Muhammad treated Pacquiao fairly?
BA: "I have no opinion on their situation, but all I know is, legally, Murad, to me, did nothing wrong. From my standpoint Murad was a good partner, he didn't interfere with the promotion and I have no complaints about him."
GL: If Miguel Cotto is successful against Abdullaev, is Cotto-Castillo a fight you still plan to put on?
BA: "That's a possibility. The fight that I would like to put on, and I will offer a record amount to Corrales, so they ought to be hearing this. I will pay Corrales and his people $2M to buy them out for a rematch with Castillo. That's a firm offer, all they have to is call me and it's done.
"That's the deal and I would do it sometime later this year and base the date on each of their ability to fight on that date. Castillo is ready to go immediately. Immediately, being the next two or three months and Corrales is a warrior and I assume that he would be ready to go relatively soon. I will offer them more money than they could make for any other fight out there, including a possible fight between Corrales and Tszyu."
GL: It sounds like you've got that HBO money behind you.
BA: "That's not true."
GL: So it's not an HBO fight if they do it again?
BA: "No. That fight belongs to Showtime. But the offer is on the table and it's a firm offer. If there's one thing Corrales knows about me, it's that I don't bullshit when it comes to money."
GL: Floyd Mayweather told me that he will be a free agent after June 25. Are you confident that you'll be promoting Mayweather beyond June 25?
BA: "We've had a decent relationship. It's been stormy at times, but we have a decent relationship. And also, there happens to be a little piece of paper out there. But I don't want to start any legal dispute. So far we've been able to co-exist without any kind of legalities. I'm relatively confident that I will continue to promote Lil Floyd."
GL: If Mayweather takes care of business against Gatti and stays out of trouble outside the ring, are you confident that he can become a successful PPV fighter?
BA: "Absolutely. When he wants to be, the little son of a gun is an absolutely charming person. He was in my gym training over the weekend, all of the press was there and he couldn't have been more charming. I really mean that. He was sensational. If he can do that, then I think he can mature enough to be a big PPV star. And God knows he has the talent. I don't know any fighter around today that's as talented as this kid."
GL: What are you going to do with Margarito?

BA: "As we speak, we are negotiating with representatives or Mosley. We'd love to do a Mosley fight or a Judah fight. Maybe there's interim fights with both, but I think fights with Margarito and Mosley or Judah would be terrific fights."
GL: Judah is promoted by Don King Productions, who has also quietly been locking up much of the junior middleweight division. Does that complicate things as far as getting Margarito the marquee fights goes?
BA: "First of all when you're talking about Don King, some of the biggest fights in history have been co-promotions with me and King. I don't think there's any problem there."
GL: Yeah, but Margarito versus any of King's guys wouldn't be considered one of the biggest fights in history.
BA: "I agree. But there's no problem. Corley is his fighter, we do fights all the time together. I think that as far as Margarito is concerned, people are giving him props now for being a top fighter and I would love for him to fight Mosley or Judah. As far as the belts, three belts, one belt. Who gives a shit about the belts?"
Send questions and comments to: gleon@Boxingtalk.net