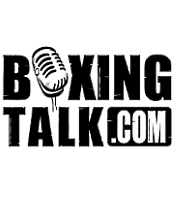 GL: You've got a huge show coming up on September 24 at the Boardwalk Hall in Atlantic City, New Jersey. Tell us all about it brother.
"Obviously we're not the only ones who feel that Samuel Peter-Wladimir Klitschko is the best heavyweight fight in boxing, because the ticket sales for this event have just been tremendous. This is a great show and it's still shaping up. Wladimir Klitschkoi and Samuel Peter are working hard in their respective training camps. This is the most important fight of both guys career's so they're both going to be ready to go. Miguel Cotto, who as you know had been scheduled to face Ginaluca Branco, fell out last week and we're waiting right now as we speak for final word on his replacement."
GL: Do you consider Branco falling out a major setback?
Dino Duva: "First of all, as we speak, I still haven't gotten any confirmation that Ricardo Torres is in. I know that they're looking at him and he's probably the frontrunner. Personally, from a selfish standpoint I'd like to see Kendall Holt get the fight. I think Kendall would be a very, very positive replacement from a standpoint of publicity, he's a local kid fighting for the title and that would bring gate and excitement. But at the end of the day I can't force Miguel Cotto to fight Kendall Holt.
"I've let it be very known that we'd love to have the fight. If it's someone like Ricardo Torres, look just like you, I don't know anything about him, but I know he's a number one contender, so that would be interesting too I guess. No matter what though I think the fans are going to come out the real winner because either way it goes the replacement will be a step up from Branco."
GL: When Branco first fell through it looked like David Diaz was going to get the fight. Did that disturb you considering your kid Kendall Holt already stopped him?
Dino Duva: "I was noy happy when I heard David Diaz was a possibility. I don't mean any disrespect to Diaz and I don't disrespect warriors, but it would have been very, very troublesome to me if they would have replaced Branco with a guy that Kendall Holt knocked out. That would have been a real problem for me. From what I hear, they're not considering David Diaz anymore. They understood and they got the point and as a result the fans will end up with Cotto facing someone even better than Gianluca Branco."
GL: You've got a lot riding on Samuel Peter for this fight. In the past you had a lot riding on Kirk Johnson and things didn't turn out as expected. Are you expecting Peter to do what Johnson didn't, deliver?
Dino Duva: "Obviously, I'm very hopeful. This is an adrenaline rushing fight for a number of reasons. It's a big fight for our company Duva Boxing. It's a great fight for the fans and on a personal level, I feel very involved and attached to Samuel Peter. We've nutured him from his first day as a professional. Kirk Johnson was in some very important fights for us in the past and as much as it was important for us in the business standpoints, and unfortunately, he didn't come through, there wasn't an emotional attachment like there is with Samuel. With Kirk, we just took him over right before that fight.
"He was already in the mandatory and it was the only fight we ever worked with him to that point. With Samuel we've been working with him from day one and there's such a much more emotional and personal attachment to Samuel that it's like family fighting. In addition to it being important from the business standpoint, there's an emotional involvement involved and this is going to be an explosive adrenaline rushing event. I don't know for sure, but I think I'm going to have to take some tranquilizers."
GL: Do you expect Peter to stop him? Are you predicting a knockout?
Dino Duva: "I have a lot of confidence in Samuel Peter. I had a lot of confidence in Kirk Johnson, but I have this gut feeling that Samuel Peter is a special fighter. Talented fighters come a dime a dozen, but to get to the top and stay on the top you have to be a special fighter. When it comes to the big fights the special fighters come through. I figure this fight to end by knockout and I definitely think Samuel's going to be the one with his hand raised when it's all said and done."
Send questions and comments to: gleon@Boxingtalk.net