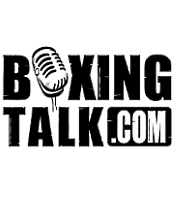 Middleweight champion Jermain Taylor and Bernard Hopkins are scheduled to do battle once again to prove who is truly the160-pound king. Although Taylor won the first encounter in July, Hopkins came on strong in the late rounds and persuaded some boxing observers that he deserved to win the fight. It was Taylor's first mega-fight and while he won a close 12-round decision, he felt he could have performed much better. With big fight experience behind him and the added confidence of having already beaten Hopkins, Taylor believes he'll look much more impressive in his Dec. 3 pay-per-view rematch with "The Executioner." The two will face off at Mandalay Bay Resort & Casino in Las Vegas, Nevada.
 
Jermain, it's no secret that Bernard Hopkins has been running around telling anyone who will listen that he won the fight and you didn't deserve to win. How anxious are you to get back in the ring with him?
I'm very anxious. I feel like I have a lot to prove, even though I'm the world champion. I still feel like, not only for his fans, but for my fans, I need to go in there and take care of business. You know if I don't knock him out I have to win every round.  
Non-stop ever since July, he's been trying to discredit your victory, claiming that he deserved to win. Does the fact he's given you no respect motivate you even more?
It does, non-stop, every time I saw on TV something about Bernard, he's saying that he was robbed and that he deserved to win. All I've got to say is if he wants his belts back stop talking about it. Come take them. 
Even though you dominated the first three-quarters of your fight with Hopkins, some of the media at ringside thought Hopkins should have got the decision. Can you see how they could have thought that?
You know what, I'm going to be honest with you. It was a close fight and the Hopkins fans, they're going to say that Hopkins won. You know, of course, they're Hopkins fans and Hopkins was a world champion. It was a close fight. He held the belts all those years. They fell like I should have knocked him out, and I don't blame them. It was too close of a fight, but next fight I'm taking care of business. If I don't knock him out I will be sure to win every round.
 
The judges felt you did enough to win but you faded down the stretch when Hopkins came on strong. What are you doing differently in training this time around to make sure that you will emerge as the clear-cut winner and the dominant middleweight in the game?
Well, I trained hard for the first fight, so by training I'm still trying hard. I've still got the same training that I do, but I'm just going to be a lot more relaxed this time. I'm not going to waste so many punches. I'm not going to chase him around the ring. I'm just going to be a lot more confident in my punches.  
Do you think the fade down the stretch was the result of finally engaging in your first mega-fight?
I think so. I think it was a combination of things. You know I had the headbutt, I had a lot of things.  
Was that the first time you ever bled in a pro fight?
No sir. I did have a cut over my eye one time but it didn't bleed nearly as bad as the one on top of my head (in the Hopkins fight).  
You've been quoted as saying you learned a lot from the first fight. What exactly did you learn and how will it help you for the rematch?
I learned a lot. In those last rounds, up until that fight, I had never lost a round and you know, I felt like I just learned have patience. I have to pick my shots and not rush, and relax more in the ring. Now that I'm world champion I feel like I can relax a lot more and I can put my punches together and do a lot better things.  
Bernard is 3-0 in rematches and he knocked out all of his rematch opponents. Does that statistic worry you at all, that Hopkins fights much better in rematches?
Well it doesn't worry me at all because I never had a rematch. I won all mine (laughs). So I'm not worried about it. I'm not sweating it at all. I feel like that his opponents weren't about nothing anyway.  
You had to leave your training camp in Miami to avoid the wrath of Hurricane Wilma. You reestablished training camp in Memphis, Tennessee. Having trained in Florida your whole career, did the location change affect you in any way and what has the experience been like training in Memphis?
Actually, I'm starting to love Memphis. Everything's going good. I've got my whole camp here, just like Miami. It's just a different place.
 
Do you feel there's more pressure on you leading in your rematch with Hopkins than there was in the first fight?
There was more pressure leading into the first fight. I feel like in the first fight, everybody wanted to know if I could stay in the ring with the champ. I proved that I could do that.
 
You became the undisputed champion when you beat Hopkins but the International Boxing Federation (IBF) took away its title from you because the organization has a rule against immediate rematches. How upsetting was it to have one of your belts taken from you not long after you won it?
Well I didn't worry about it because I'm a young fighter and I'm going to go back and get my belt anyway so I'm not worried about it one bit.  
What was more meaningful to you, representing the United States and fighting toward your dream of a gold medal in the Olympics or fighting for the world title against Hopkins?
The world title against Hopkins. I mean that was the ultimate dream of my life. Ever since I was a kid I would say I want to be number one in the world and now I'm number one in the world.  
Defensive wizard Winky Wright recently established himself as a top middleweight contender with a one-sided win over Felix "Tito" Trinidad. You will soon have to defend your titles against him. What do you think of Wright and how do you see a fight between the two of you playing out?
Oh, I think it will be a great fight. I'm not the type of person to look past my next opponent but you know, after Hopkins, I'll fight anybody. It doesn't make a difference.
 
How do you see a fight playing out between you and Winky?
Of course I'm going to win. 
Some champions stay at one weight forever while others dare to take on bigger challenges to win titles in higher weight classes. What do you see yourself doing, being a long reigning middleweight champ or leaving the division in a couple of years to fight for super middleweight or light heavyweight titles?

I see myself moving up eventually.  
Sometimes guys who fight in multiple divisions don't get the proper credit they deserve because they never established themselves for a long period of time in a specific weight class. Are you worried if you skip around to different divisions history won't treat you fairly?
I'm not worried about it all because I just feel like if you work hard and keep winning fights, you know, your name will speak for itself.  
You know everybody's talking about Jeff Lacy, your teammate on the Olympic team. He's soon becoming a superstar in the sport. Is there any chance of you going up eight pounds to challenge Lacy
?
Actually, me and Jeff Lacy, we talked about fighting back during the Olympics. And to be honest with you, I'll be honored to fight Jeff. I'll be glad to fight Jeff. He's a great fighter. I'm looking forward to it.
 
Jermain, what fighters do you like to watch on tape to learn from? Who do you study?
To tell you the truth I don't study anybody.  
Do you watch tapes of your opponents?
I might watch them one or two times but I don't sit there and just go over and over the tapes.  
Who are your five favorite fighters in the game today?
I'm going to say I love Floyd Mayweather, Jr. I mean he's the best, pound-for-pound. Jeff Lacy's one of them. Who else? Antonio Tarver. He's great. Uh, that's about it. Who else? That's about it.
That was your favorite fighters in the game today. Who are your all-time favorite fighters?
I'd have to say Muhammad Ali. Sugar Ray Leonard. I love Mike Tyson. Everybody loves Mike Tyson. Floyd Mayweather, Jr., he's back in there again. My man. That's about it.
 
I know you met former President Bill Clinton, who, like you, is from Little Rock, Arkansas, a couple of weeks after you won the world title. He gave you a personal invite to visit him at his Harlem office. Was that perhaps your best experience since becoming champion?

Yes sir it was. I was nervous but he was so down to Earth he made me feel comfortable. I gave him a robe that had "To President Bill Clinton" on it and I signed it for him and I gave him a couple of pictures.  
Obviously that was the big highlight since becoming champion, but other than that, what's been the second greatest experience?
The fact that I get everything pretty much for free.  
Restaurants or clubs? Where?

Anywhere I go, to the restaurants, to the clubs, it doesn't make a difference.  
How did you and your wife celebrate after you beat Hopkins?

My wife Erica and I went on a cruise.  
She's in the WNBA now, correct?

Yes sir, she is.  
What team does she play for?
The Washington Mystics.  
When is your wife going to join you as a world champion? When are the Mystics going to win the title?
I don't know. I hope soon though.
 
Years from now Jermain, what do you see yourself doing when your boxing career is over?
Man I'm just going to relax and chill.
 
You're not going to become a businessman like Magic Johnson, maybe open a chain of movie theaters?
Oh no, I'm not worried about all that business part (laughs). I just love the sport of boxing. I'm a family man. I want to raise my kids and just be a good daddy.
Send questions and comments to: kirklang@yahoo.com