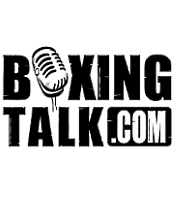 October 2 Is A Night Of Redemption
RC: This is your fourth time having to prepare for Kassim Ouma two times in the past (The First fight, and the second which was cancelled) now for this fight and once with J.C. Candelo, so you have studied him quite a bit, give us your thoughts on Ouma as a fighter altogether and is there anything you will be able to expose of him on October 2nd?
TW: Kassim is great, I look up to him. He is a tremendous fighter. And with Verno on the 2nd, I am just looking forward to seeing Verno being a veteran going out there and doing his thing. But you know Kassim is on the top of all levels so I am just looking forward to it and looking to show that Verno is the better man that night.  
RC: Is there anything that you have worked on specifically for this fight that you guys worked on that will insure that Verno comes out on top?
TW: (Starts to laughs) you know that type of stuff I don't really want to give any hints out, we got a great game plan coming up. Like I said Verno is going to come out and show him what he is about. When Verno faced him the first time we really didn't know who he was. We are not making any excuses, Kassim got us that night and I tip my hat to him for that, but this night is going to be a different story.
RC: After loosing to Ouma back in 2001, then beating seven straight in a row and winning the IBF title, and still not receive his just do, as people look at him as just a belt holder in the division, from working with him can you see any extra added motivation going into this fight for Verno?
TW: Well Verno has wanted this fight since that first fight. In the first fight with Kassim like I said we didn't know who he was. We wanted the rematch from that day on, to go out there and get a chance at it again; now this opportunity at getting back at him is the best thing that could have happened to us. We are excited to have the title beating Bojorquez but that wasn't the fight we wanted. We wanted Kassim again, we wanted to show that we can go out there and do it against this guy and take it to this young guy.
Like I said Kassim is a great fighter, a great young fighter super strong, but like I said we didn't know who he was and we underestimated him, it was on two weeks notice and this fight is going to be a completely different story.
RC: What would you say is the biggest different between the Verno then and the Verno Now?
TW: I think just consistency, you know being in the gym fighting consistently and preparing for it, we are able to prepare for this fight, that is the big deal here.
RC: How would you asses Verno's last performance against Carlos Bojorquez?
TW: I thought it was great< I thought he went out there and put on a great show. Carlos Bojorquez is a great fighter but he was one dimensional, people that are one dimensional cant stand up to a guy like Verno with all of his expere3icne.
RC: Not many people know a lot about Trevor Wittman, why don't you tell us a little bit about yourself and some of the fighter you work with?
TW: As a trainer I am a young trainer, a lot of people look at me like "Who is this young guy?" I have been in this sport…, I have been around boxing pretty much all of my life. As a trainer I have over seventy fights and four losses and that is with two different guys and the main thing is that two of those losses were to Kassim Ouma. So this is going to be redemption for me. Like I said he is a great fighter and now that we have a good game plan going out there this time the results are going to be different. I was with J.C. (Candelo) for a while and going out there against Kassim it was suppose to be a good one, but I think J.C. kind of underestimated Kassim, he looked at some tapes on him and said "Hey this guy is going to be easy". And that was my bad as a trainer for allowing him to be over confident and I learned a lot from that fight, but we are going into this fight and looking to get at Kassim. Like I said he is a great fighter and me as a trainer this is going to be a big accomplishment to go out there and show what Verno is a bout.
RC: So with all of the tension that was going on between you and Candelo, you partially take blame for his loss in the Kassim Ouma fight?
TW: Ooh Completely, I mean it was a big part of mine for letting him be over confident. He went out there and did what he did to Julio Garcia and I knew Julio was a one dimensional fighter and I knew he could go out there take Julio apart. Now Kassim I knew what Kassim had, I should have jumped on him, I was confident with J.C. with what he was doing, you know like what he did with Winky Wright and we had a great camp going on. Their was an article in Ring magazine saying he was the most improved fighter of 2003 right when Ii started with him. He had came to me after loosing to Angel Hernandez, then we went back out there and completely beat Angel Hernandez for the NABF, so he had a lot of confidence and I was going along with that, and having a fighter with a lot of confidence is the best thing, and like I said I think he underestimated Kassim. Kassim is a guy that looks like he just throws a lot of punches. But it's just not that, he turns people gets by the shoulders, he is just unbelievable. He is a great comer and I think he will be a champion but not on October 2nd against Verno. All I can say is this is going to be a great fight, the first that they fought together it was a candidate of fight of the year, I think it made fight of the month, and it was the year Emmanuel Burton and Mickey Ward fought which was a tremendous fight. I think it is going to be a great fight for the peoples, and I think it is going to be a lot better fight than the Trinidad Mayorga fight, I can guarantee you that. It is going to be good man, I am really really looking forward to it, and like I said every time to get in a ring with a guy like Kassim, I work with Verno Phillips and he is the best fighting in my mind right now, but Kassim is a great fighter and it is a pleasure being in the ring with him. It is night for redemption, a lot of people feel we are the underdogs going in there, and its too bad that Vern o is always the underdog going into fights, he goes out there and show his abilities and I can see him going into this fight just because of the first fight, but it is going to be a different story this time, we are preparing hard and it is going to be a great fight, you can count on that. 
RC: Tell us a little bit about some of the other fighters you work with?
TW: Right now I got DeAndrey Abron; he just got out of the amateurs. He was trying to get on the Olympic team but had dislocated an elbow and he had over a hundred fights, has been ranked #1 for the last three years at 178lbs, he is a real good fighter. He actually just fought last weekend and he did real well, he stopped his guy (Joe Bouton) in the first round. He is a good up and comer. I also actually have a guy that is a kick boxer I started with a long time ago, he came to me for some boxing skills. He is right now an IFKA world middleweight champion, and he is a very good fighter too. I go to Japan in Mid-October with him; he is ranked in the top five in K-1 out there. It is fun working with him, my main thing is boxing. He came to me for boxing and that is what I have been doing for the last three years.
RC: Overall what can we except from Verno Phillips on October 2nd?
TW: A great show, since we have been together I see him getting younger every fight, everybody talks about his age but I don't see it at all, this guy just gets younger and younger, he trains harder and harder and like I said I don't want to give too much information out but it will show what he is about. This guy is the best in the Jr. Middleweights right and after this fight I think everybody will see it.
RC: From your perspective, providing everything goes well, who would you like to see him up against next?
TW: Either Winky (Wright) or Mosley, I think those are the two I would like to see him up against. I see Verno being in a situation kind of like where Winky was for a while. After he goes out there and put on a great show with Kassim, and just take him apart like I know he will, I see him being stuck. Just sitting there having to defend the title against the #1 mandatory because I don't think that many people are going to want to fight him. All the people that he has beat in his last couple of fights the way he does it, everybody says he throws blind punches and stuff like that but I just think he has got a unique style. I think he might be in a situation like Winky was in, I would like to see him against Winky. Who ever we can get out there and do, we will just keep doing, but right now we are concentrating on Kassim and like I  said we have a lot to come to at the table right here, this is a great fighter and this is going to be a great night of fights.
RC: Who did you guys use to work with as far as sparring this time around for Kassim?
TW: In sparring we have been using a whole bunch of people, we go a whole bunch of dudes coming in for sparring but right now like I said we are trying to keep everything on the down low.
RC: (Cutting in) You guys are running a real top secret camp for real huh?
TW: Yeah, we got a lot of secrets. Like I said he is a veteran, he is going to come out using skills and we don't want to open up too many things. Verno is one of those guys he doesn't like to speak with his mouth and that is the same with me. We don't want to talk big talk, last time J.C put his self in a bad predicament going on there talking all the big trash, talking all of this big stuff, going in there over confident, we know we are confident and we know we are going to win this fight but we don't want to explode it too much, all we are going to say is that we are going to go out there and put on a great show, and after the fight we will answer all of the questions that we need to answer. I will be glad and hope we can do an interview after the fight and go over all of the details.
RC: Is there anything else you would like to say in closing?
TW: No not at all man, I hope everybody watches the fights; it's going to be a great night of fights. If you seen the first fight, you better watch this one because it is going to be even better.
Send questions and comments to: rayocampbelljr@hotmail.com