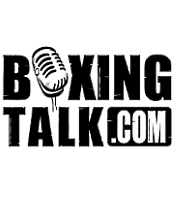 With the passing of legendary journalist Dick Schapp, the sports world lost one of its greatest sports minds. Fortunately, the sports world continues to be blessed with another sports mind... Dick Schaap's son, Jeremy. Boxingtalk caught up with Jeremy Schaap, and discussed boxing, Jeremy's new book, Mike Tyson, Juan Diaz, and a host of other subjects.
BC: Jeremy, thanks for talking to Boxingtalk ...what are your thoughts on the young world champion, Juan Diaz?
Jeremy Schaap: Well, I think he did what we all thought he would do. He dominated an older fighter, he threw a lot of punches, he was impressive...you know the first three rounds he threw a ton of punches, and he cruised to a solid victory. Juan works hard, and he doesn't take anything for granted. At this time, he doesn't have a tremenous amount of power, but that is something he can work on. Juan is a crowd pleasing guy, and I liked him.
BC: Jeremy, what are your thoughts on the Ebo Elder/Juan Diaz fight?
Jeremy Schapp: I think it's going to be a war. I think the Burton fight said a lot about who Ebo is. I think it would be an especially crowd pleasing, exciting fight...two guys who will trade a lot of punches, they will come right at each other, and a lot at stake...I don't see how that fight couldn't be an exciting fight.
BC:  Let's talk about you. You have a new book coming out...talk to the boxing fans about your new book that's coming out, and when it will be released.
Jeremy Schapp: I am really excited about it. It's coming out on May 3rd. It's called Cinderella Man. It's a biography about James J Braddock, and Max Baer...no book has been written about them since the 1930's. No full scale biography was ever written about Max Baer who was one of the most fascinating figures in the history of the ring, and I kind of tell their two life stories as they head towards a collision course with each other back in 1935 in a Heavyweight Championship fight. At the time, when Braddock fought Baer, he was the biggest underdog in Heavyweight Championship history. He was also underdog in his three previous fights coming out of retirement, welfare, working on the docks...building himself up into a contender in the course of a few months in 1934. I don't think it is exaggerating to say that Jim Braddock's story is the greatest story in sports history. What he achieved between June 14th 1935, when he fought Corn Griffin at Madison Square Garden Bowl, and what he achieved 364 days later winning the World Heavyweight Championship with Max Baer, in the same place...it almost defies your ability to believe it. It's a great story.... I don't know if it is a great telling of the story, other people will have to tell that, but I think the boxing fans will appreciate the story very much.
BC: Jeremy, you and the entire sports world lost a great man with the passing of your father Dick Schaap. Talk a little bit about how you got into sports journalism, and is this something you have always dreamed of?
Jeremy Schapp: You know I wouldn't say it's something that I have always wanted to do. My friend Kenny Albert knew his whole life that he wanted to do it, he wanted to follow his dad in the business. Surely I was interested in the business, but as a young teenager I had ideas of being a baseball player, or a lawyer...but by the time I got into high school I knew I wanted to be in journalism. I wasn't sure if I wanted to be in print journalism, or TV, but pretty much by the time I was in High School I knew I wanted to be in sports journalism of some sort. I was honored to see my father do what he did, and to have benefited from what he did. I think he was the best in the world at what he did. I tried to learn some of the lessons by being in his proximity.
BC: Jeremy, the one interview most of us remember was the one you did with legendary college basketball coach Bobby Knight...talk about that for a minute.
Jeremy Schaap: Well I walked away from that interview with my head held high. I thought it was a tremendous boost for my career...beyond that, I was proud because I asked him the questions that I thought had to be asked. I didn't think I badgered him. I thought I was a gentelman. I thought he responded in an unfair way, but that only revealed who he is. I think it hurt him certainly a lot more than it hurt me...I mean my friends tell me I should send him a Christmas card or flowers each year because it really was easily the biggest moment of my career. He belittled me during the course of the interview, but that's what Bobby tries to do with everybody...and at the end of the day, the best thing about that, having done that with so much scrutiny, and so many watching, and with someone so tough to talk to...after that there is nothing much really daunting.
BC: Was that the toughest interview you have ever had to do?
Jeremy Schaap: Well, yeah, nothing else really compares to that. I mean the guy was fired two days before my interview...he was really grumpy.
BC: On the other side of the coin now...who was one of the most enjoyable interview you have ever done?
Jeremy Schapp:  You know, actually I have always had a lot of fun interviewing Mike Tyson. I talked to him at length after the Lewis fight in the locker room...that's when he was saying that he would fade into oblivion. He was cradling his son. I talk to Mike all of the time. Mike is clearly disturbed, he's got problems there is no doubt about that. You can't condone the things that he has done...but you know what? There is still something about the guy that I like.
BC: Jeremy, do you see Mike Tyson fighting again?
Jeremy Schapp: Yes...for financial reasons...Mike is too smart to think he will be champion again. It's sad...you know? All the money he made...he squandered. He squandered a lot of things...
BC: Do you think he made a mistake by leaving Freddie Roach?
Jeremy Schapp: Yes, I think Freddie was good for him. I think Freddie tried his best, but Mike has made so many mistakes. So to say that was a mistake...who knows.
BC: Jeremy, thank you very much for your time.
Jeremy Schapp: Brad...thank you.