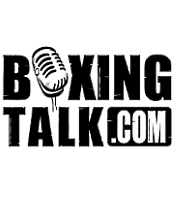 Goossen Speaks On HW Tourney
GL: What's the latest Dan?
"It all depends on what you're talking about. We had a great win with Glen Johnson the other night, we're looking forward to getting James Toney back into the ring and we've got Peden ready to go with Campbell, so I'm very excited about 2005. The key is making great fights to get the fans to really embrace our industry in the next few years.
GL: There's a rematch clause for Johnson-Tarver II. Antonio tells me it's an immediate rematch. Is that the case or is there room for you guys to wiggle out of it and make a different fight?
Dan Goossen: "First off, we're not looking to wiggle our way out whether there's rematch clause or not. It was a great fight and it was not controversial, it was disputed. Glen certainly earned the victory, but there's nothing like putting two guys in there who are on top of their game and evenly matched. Johnson and Tarver can do it over and over again, and it was a fight that went down to the final seconds with some people feeling the other side won, it makes for a great rematch."
GL: I was hearing that there were preliminary discussions to match Tarver against Toney. What can you tell us about that?
DG: "You must have heard that from Tarver's end. I know you didn;t hear it from James' end because obviously there's a lot more going on for James Toney than Anotnio Tarver. James has been after the robotic Frankenstein. He says the Frankenstein monster was more limber than Klitschko.  
"Our target has always been Klitschko, but obviously John Ruiz is the WBA heavyweight champ and he's someone a lot of people are concerned about facing and James says he'll knock him out in three rounds, or sooner than that. The IBF champion Chris Byrd is out there and those are the fights we want to make.
"There's a lot of interesting possibilities for Glen Johnson, Felix Trinidad is one, the rematch with Bernard Hopkins is another and I know Glen would knock him out this time, and Joe Calzaghe.
"Glen Johnson has become a star by not being a star. He's one of these guys that would prefer to have no conversation about himself and let the fans make the choice. "
GL: Don King promotes three of the heavyweight champions. Since Tpney-Holyfield shot down two potential DKP fights, Hopkins-Toney and Jones-Holyfield, the two of you haven't done much business. How confident are you that James Toney will face one of the heavyweight champions promoted by DKP?
DG: "First off Greg, it's not as if Don and I have done a lot of business the past twenty five years. I'm sure if you spoke to Don he would tell you that he has no qualms in working with me, and vice versa. We have a mutual bond and respect for each other but that doesn't mean I'm willing to give up options to have what feel is the straw that stirs the drink.
"James Toney is a walking quotable machine. He's the same thing Mike Tyson was fifteen years ago, except that James will dedicate and sacrifice himself in the gym to destroy anyone in front of him. Time will tell you what I already know, the powerhouse of the heavyweight division is James Toney."
GL: If there is to be a heavyweight tournament, would it really be unreasonable for Don King to ask for options when he already has three of the four heavyweight champions?
DG: "That doesn't concern me, whether he would or he wouldn't. Don King can only be as unreasonable as we allow him to be and Don knows we're not allowing that. When everything is said and done, I guarantee you James will be the force in the division."
Goossen on Hasim Rahman:
"How long did it take Danny Williams to knock Meehan out? 30 seconds! We know what that Meehan fight was coming in. It was a disgrace, and now to think that Rahman is back because he beat Kali Meehan is adding insult to injury. They felt Williams was the last great conqueror because of his fight with Mike Tyson, but I think Klitschko-Rahman would be the same thing as Klitschko-Williams."
Goossen LOVES James Toney Vs. Roy Jones Jr. II @ HW:
"I gotta tell ya, the fight that could be a blockbuster is one between an old nemesis of James', and I felt, with all due respect, because Roy and I working together with Andre Ward, I always felt that when he beat John Ruiz, he was the heavyweight to be reckoned with. Once you build yourself up to that point both mentally and physically, you're virtually putting yourself harms way by trying to come down.
"I'm not trying to take anything away from Antonio Tarver and Glen Johnson because when it's all said and done they still beat a great champion in Roy Jones Jr. But I always felt that Roy should have stayed at heavyweight.
"Look how he handled Ruiz and look how the other heavyweights not only struggle with him, but are in life and death with him. I feel that James Toney-Roy Jones Jr. II is a blockbuster PPV event because of their history and because I feel the fans realize what I just said."  
CLICK HERE FOR MORE OF THIS MUST READ INTERVIEW
Send questions and comments to: gleon@boxingtalk.net