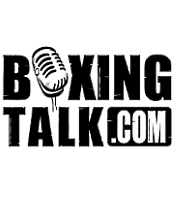 PRESS RELEASE:
Pride, power and boxing glory returns to the legendary Hammond Civic Center in Hammond, IN as Octavius James/One In A Million Inc, The Midwest's Premiere pro boxing team, host Light Welterweight Johnny Novak 14-1(6ko's) in the much anticipated "Slug Fest 2006," Feb. 24,2006. Long known as one of Chicagoland and Northwest Indiana's sporting centers, the Civic Center promises to be an incredible venue for Novak and other truly up-and-coming fighters in the next action-packed One In A Million Inc. card, said CEO Octavius James.
"The Civic Center is like home to some of the Midwest's top fighting legends, including the legendary Carlos Tite vs. Mike Landini fight. Also Marty Jakubowski and Jack "Kid" Callahan, who is now one of our team members," James said.  "And, this is the perfect springboard for Johnny, as he gets ready to power his way into the ranks of pro boxing elites."            
Tickets for the "Slug Fest 2006" are on sale now, starting at $25.  Doors open at 7 p.m., and the first bout will be at 8 p.m.  Tickets are available at the Hammond Civic Center Box Office 219-853-6378 and all Ticket Master locations 312-559-1212 or
www.ticketmaster.com
Novak won't be the only top fighter to light up the Civic Center.  The highly promising Light Heavyweight Nick Cook 13-1(7ko's), IN.B.A. State Middleweight Champion Jimmy "The Fighting' Schoolteacher" Holmes 11-0(6ko's) and Chicago's own Middleweight Prospect Michael "The Midnight Stalker" Walker 8-0(7ko's) will also excite fans at "Slug Fest 2006."            
The undefeated, Super Lightweight sensation "Merciless" Mary McGee 4-0(3ko's) and long-time fan favorites Guy Solis 11-6(4ko's), at Light Heavyweight, and Welterweight Ruben Galvan 24-7(9ko's) will also climb through the ropes on this card.            
In an added attraction, Highland's exciting Cruiserweight Michael "Quiet Assassin" Parker 1-0(1ko), fresh off a knockout pro debut, will look for his second convincing win.            
This homecoming will be something special for Novak, the IN.B.A. Light Welterweight State Champion, but this next fight date has special meaning, he said.            
"I've been in the ring at the Civic Center before, but it's never been with the kind of team power I have behind me and the kind of future I have in front of me," Novak said.  "And, with the legendary Jack Callahan in my corner, no one can stop me in this venue."            
For more information on "Slug Fest 2006," or any of the One In A Million Inc. fighters, call 866-438-7372.  
Visit us at: 
www.oneinamillionboxing.com