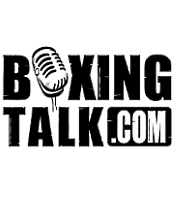 Joey Golubic, a Whiting, Indiana youngster with cerebral palsy, will move closer to a much needed wheelchair lift for his family's van next month.  Indiana boxing promotional company One In A Million, Inc. announced it will donate a portion of the proceeds from its Nov. 19th Pre-Thanksgiving Showdown to Joey, who will turn 12 years old later this month.
"One In A Million has been giving time, money and assistance to a number of causes throughout Northwest Indiana, so this is just part of giving something back to the community," said CEO Octavius James.  "Joey's a great kid, and were proud to help his family out."  In the past year, One In A Million and its fighters have made contributions to a Gary/Merrillville firefighter fighting cancer, the Carmelite Home in East Chicago and a young female amateur boxer from Gary who advanced to a national competition last summer.  Its most recent show in September was dedicated to the men and women of the American armed forces, veterans, police and other emergency personnel. Tim Golubic, Joey's father, is a longtime Whiting firefighter.
"There are many groups that put on different kinds of shows and don't think twice about helping people improve their lives," said Rebecca Unate, the aunt of Joey Golubic.  "We're all excited One In A Million has so generously offered to help out Joey get a lift for their van."  The Nov. 19th show, to be held at the Radisson Hotel at Star Plaza in Merrillville, will feature the return of Whiting boxing legend Marty Jakubowski and Gary's own junior welterweight Jermaine White, who will continue his quest to stay undefeated.  Chicago middleweight "Marvelous" Shay Mobley will return to action on this show as will  Demotte schoolteacher Jimmy Holmes and Hammond light heavyweight Guy Solis.
For more information on making a contribution to Joey Golubic or for tickets to the Nov. 19th Pre-Thanksgiving Showdown, call 866-438-7372, Star Plaza Box Office or any Ticketmaster Location.