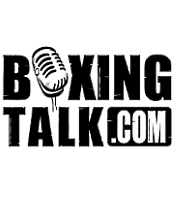 Press release:
Octavius James/ONE IN A MILLION INC. organizers for the Pre-Thanksgiving Showdown continue to finalize the much anticipated card, to be held Nov. 19, 2004, at the Radisson Hotel at Star Plaza. Doors will open at 7 p.m., with the action beginning at 8 p.m.
"We have an excellent mix of deep experience and talented newcomers, so we're excited about the show were the proceeds will go to Joey Golubic who has Cerebral Palsy," said CEO Octavius James of ONE IN A MILLION INC.  "We're bringing in a lot of talent from throughout to put on the most exciting night possible." In the main event, Whiting Welterweight legend Marty Jakubowski faces veteran Kevin Payne, of Louisville, and Gary's own Light Welterweight sensation Jermaine White will face his toughest challenger in Cesar Vega, who will travel from Mexico for the night's special attraction.
The card will feature a strong Chicago contingent.  Continuing his comeback for a title belt, Chicago's Shay Mobley will face John Vaughan of St. Louis, and Matt McCarthy of Glassport, Pa will face the Windy City's Chris Patterson in two exciting middleweight bouts. Two local favorites, Light heavyweights Guy Solis, of Hammond, and Demotte's Jimmy Holmes, a first-grade teacher by day, will round out the card.
The tickets are going fast for fight night only a limited amount of seating remaining; We would advice advance ticket purchases to guarantee entrance for this great night. James said. Weigh-ins will be held Thursday, Nov.18 at Langel's Pizza 2833 Highway Ave., Highland, IN. Weigh-Ins are open to the Public.
For more information on the Pre-Thanksgiving Showdown, call 866-438-7372, Star Plaza Box Office 219-769-6311 or any Ticket Master location 312-559-1212.