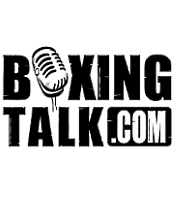 Press Release:
Arturo "Thunder" Gatti will put his WBC Super Lightweight Championship on the line on June 25, 2005, when he challenges boxing's best pound-for-pound fighter, WBC #1 ranked contender Floyd Mayweather, Jr. The epic super lightweight championship showdown-"Thunder & Lightning"-will be jointly hosted by Caesars Atlantic City and Bally's Atlantic City, and will take place at Boardwalk Hall in Atlantic City, NJ.  HBO Pay-Per-View will broadcast the bout live, beginning at 9pm ET/6pm PT.  Tickets, priced at $1,000, $750, $500, $300, $200, and $100, can be purchased by calling Ticketmaster at 1-800-736-1420.  Tickets will go on sale on Friday, April 8.
"Gatti-Mayweather is the most highly-anticipated fight of the year", said Main Events CEO Kathy Duva.  "And it is destined to take its place alongside the other great jr. welterweight showdowns in history, such as Pryor-Arguello and Whitaker-Chavez."
"I'm very happy that the fight was finally made," said Arturo Gatti.  "I'm looking forward to June 25th.   You'll see Arturo Gatti at his best."
"This is a fight the public really wants to see," said Bob Arum of Top Rank. "It's a riveting match-up and I personally cannot wait to be at ringside on June 25."
"I'm excited because this really is a big fight, we're on pay-per-view and I've always wanted to get Gatti in the ring," said Mayweather. "I never take any fight for granted - none at all - and I'll train extremely hard and be completely prepared when I get into Atlantic City."
"Gatti vs. Mayweather is a compelling showdown between two of the marquee fighters in the sport today," said Mark Taffet, HBO Senior Vice President of Sports Operations & Pay-Per-View.  "It's a fight that boxing fans will be talking about before, during and undoubtedly after June 25th."
"Caesars Entertainment is thrilled to host the World Super Lightweight Championship in Atlantic City's Boardwalk Hall," said Bally's President Ken Condon.  "Fight fans will witness the world's most exciting boxer, Arturo Gatti, defending his title against Floyd Mayweather, who many believe is the world's best pound for pound fighter. This event is guaranteed to be one of the most exciting events in Atlantic City boxing history."
Gatti (39-6, 30 KO's) has participated in the "Fight of the Year" five times (1996-1998; 2002-2003).  The 32-year-old Montreal, Canada native and current Jersey City, NJ resident captured the vacant WBC super lightweight title on January 24, 2004, when he defeated WBC #1 ranked contender Gianluca Branco in front of 12,000 fans at Boardwalk Hall in Atlantic City, NJ (W 12).  The Branco bout was Gatti's first since his epic trilogy against Mickey Ward in 2002-2003.  Gatti has defended the title twice, stopping Leonard Dorin in two rounds (KO2) and Jesse James Leija in five rounds (KO 5).
Mayweather (33-0, 22 KOs) is a two-time world champion who has consistently given one sensational performance after another in the ring. The 27-year-old Grand Rapids, MI native won the WBC 130-pound world title and The Ring magazine's "Fighter of the Year" award at the age of 21. Today he is considered by many observers to be the best boxer at any weight. In his last fight on January 22, he dominated Henry Bruseles and stopped him in the eighth round in Miami. The Associated Press reported from ringside, "While Mayweather set the tone with his speed, he used an impressive power-punching display in the eighth to send Bruseles to the canvas*"  Fightnews.com reported, "Floyd Mayweather solidified his hold on the mythical number one pound for pound boxer in the world with a dominating eight round knockout*"
Main Events and Top Rank are promoting the evening of boxing, in association with Caesars Atlantic City and Bally's Atlantic City.
The Gatti vs. Mayweather pay-per-view telecast, beginning at 9pm ET/6pm PT on June 25, has a suggested retail price of $44.95, will be distributed by HBO Pay-Per-View and will be available to over 50 million pay-per-view homes. HBO Pay-Per-View is the leading supplier of event programming to the pay-per-view industry. For more event information log onto
www.HBOPPV.com