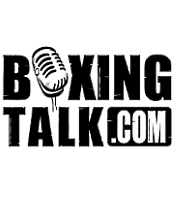 Cuba completed one of the most dominant Olympic boxing tournaments ever on Sunday by winning three gold medals in four tries. Added to its gold medal haul from Saturday, the Cuban team will return home from the Athens games with five gold medals, two silvers and one bronze, for a total of eight medals out of eleven weight classes. The fabled 1984 United States Olympic team won nine gold medals, one silver and one bronze out twelve weight classes, but the Cubans, Russians and other nations boycotted those games for political reasons. Cuba's 2004 performance came with the entire world present. It is all the more impressive considering that Cuba is an island nation of about 11 million people, as compared to a population of roughly 250 million in America. Of course, there is no professional boxing in Cuba, so the Cuban equivalents of Chris Byrd, Antonio Tarver, Winky Wright and Cory Spinks have nowhere to compete but in the Olympics. The Cubans who won gold on Sunday were repeat winners Mario Kindelan and Guillermo Rigondeaux plus Yan Bharthelmy. Another Cuban, Lorenzo Aragon, was upset by Bakhtiyar Artayev of Kazakhstan.
Lightweight: Mario Kindelan (Cuba) defeats Amir Khan (Great Britain)
The spectacular Olympic run of British teenager Amir Khan came to an end on Sunday at the hands of Cuban star Mario Kindelan. It was a crossroads bout between the seventeen year old Khan, whose future seems unlimited, and Kindelan, a 33 year old who won gold at the Sydney Olympics four years ago. Unlike the pro game, where youth is usually served, Kindelan capped an illustrious career by adding a second gold medal to his three world championships. Kindelan won by an official score of 30-22, but the bout appeared to be closer with Khan landing a few uncredited punches. The young Brit led 4-3 after one round but Kindelan adjusted to his style and pulled away in the second round. Bronze medals: Serik Yeleuov (Kazakhstan), Murat Khrachev (Russia)
Bantamweight: Guillermo Rigondeaux (Cuba) defeats Worapoj Petchkoom (Thailand)
Guillermo Rigondeaux used blazing hand speed to win his second Olympic gold medal, topping Worapoj Petchkoom of Thailand 22-13. Because Cuba does not allow its boxers to turn pro, Rigondeaux, still just 23 years old, figures to contend for a third and possibly even a fourth Olympic gold. It is the pro game's loss that Rigondeaux will likely never throw the lightning combinations he is capable of in a prizefight. Instead, fans will watch Rigondeaux flick single jabs in the prevailing amateur style and wonder about what might have been if this great athlete lived in a free country. Rigondeaux gained a measure of revenge for his nation one day after the Thai team, which is coached by a Cuban, won gold over Cuba in the junior welterweight class. Bronze medals: Bahodirjon Sooltonov (Uzbekistan), Aghasi Mammadov (Azerbaijan)
Junior flyweight: Yan Bharthelmy (Cuba) defeats Atagun Yalcinkaya (Turkey)
Yan Bharthelmy trailed 4-2 after the first round but had a big second round, which was enough to win junior flyweight gold against Atagun Yalcinkaya of Turkey. Bharthelmy, who stands 5'8", unusually tall for a 106-punder, defeated the Turk by the score of 21-16. The Cuban also came from behind in his semifinal bout, which he trailed after two rounds. The 24 year old Bharthelmy now has an Olympic title to go along with a 2003 Pan American gold medal and a 2001 world championship. Bronze medals: Siming Zhou (China), Sergey Kazakov (Russia).