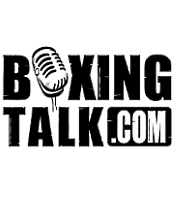 John Karoly's Four Corner Promotions featured Olando "the Warrior" Rivera in an 8-round main event versus Rico Cason on Thursday night.  Rivera, the #11 WBC Light Heavyweight, systematically worked the head and body at the outset, but was headhunting in the 2nd round.  Cason (16-11; 173 lbs) came with a good effort, but the body shots in the 3rd round took the wind out of his sails.  Rivera stated "my corner said why don't you go to the body?" so Rivera did in the 3rd.  He scored one knockdown and later stuck a right into Cason's midsection.  Cason was visibly shaken so Rivera read the game plan well and followed with a left hook to the body dropping Cason.   Frank Cappuccino's count could have lasted until 10 but he waved it off at :54 of the 3rd round.  Rivera (179½ lbs) improves to 14-3-2 and hopes for a chance at this weekend's Johnson vs. Tarver winner.
Danny Santiago also hopes to crack the top 10 light heavyweight ranks soon.  Currently he's #15 WBA but had to get off the floor to best Philly's Ron Boddie in the 8-round co-feature.  Boddie is always ready to fight and is the ultimate trial-horse.  Seemingly he is always challenging the up and comer or hometown guy.  Last year he should have gotten the nod over Rivera in Allentown and he lost a majority decision to Tarvis Simms.  Bodie looked sluggish early, but floored Santiago in the 4th with a counter left hook.  Santiago took a minute to shake out the cobwebs and Boddie became more active.  The "Bronx Bomber" Santiago gathered himself and put Boddie to the canvas twice in the latter rounds.  The distance fight ended in a unanimous decision for Santiago (26-2).
Rose Morales could be a shining light in the dark world of lady boxing.  Morales, a middleweight training in Larry Holmes' gym bombed Gwen Wood in 39 seconds of the opening round.  Wood said "I am alright but I wouldn't have been if I stayed in there.  I've never been hit that hard."  A well-thrown right from Morales (160 lbs; 4-0) landed above Wood's temple and everything else was sharp, causing Wood to stagger and surrender.
Americo Santos fought like he had a hot date.  It took Santos 2 minutes and 13 seconds to floor Martinus Clay twice and earn a TKO win.  Clay (138½lbs) takes the 10 count and drops to 9-8, while Santos (138 lbs) remains undefeated at 19-0 with 16 KO's).
Middleweights, Rashard Sanders and Vance Garvey fought to 4-round draw in the opening bout.
The bouts were promoted by John Karoly's Four Corner Promotions with Nick Tiberi matchmaking.  TV2 on the Service Electric Cable and the Blue Ridge Network televised the bout live, but usually show replays so check your local listings.