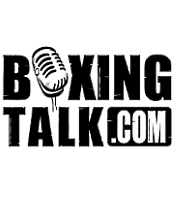 "I was the best in the amateurs, and I have the ability to become a great champion."
Being sleep deprived would prevent anyone from performing their duties to the best of their ability.   However, when you have a tall, strong opponent coming at you with damaging leather the way Thomas Davis attacked Nurhan Suleyman last Friday, being tired is simply hazardous to your health.  Having suffered from insomnia in his past two fights, Suleyman, the highly skilled welterweight from Turkey, dug deep last week when he dropped his opponent several times en route to a ninth round stoppage.  BoxingTalk spoke with Suleyman recently to get his thoughts on defeating his latest victim on a few hours sleep, and what he has in store for next in the ring.
BoxingTalk:  Nurhan, congratulations on your victory over Thomas Davis last Friday.
Nurhan Suleyman:  Thank you. 
BT:  Since the fight was not televised, could you explain how the fight went for you?
NS:  It was a ninth round KO, but once again I had sleep problems.  I could not sleep.  I prayed to God that I would fall asleep.  Boxing is my life, and I did not want to lose again due to my inability to sleep.  I felt like if I couldn't sleep than I should quit boxing because I knew what could happen.  I took three sleeping pills the night before my fight and still I could not sleep.
BT:  Why do you think you have insomnia before your fights?
NS:  I prepare my mind so much for my fights that I can't sleep.
BT:  Have you ever seen a doctor about this?
NS:  No, because I know this is all in my mind.
BT:  When did you finally go to bed that night before your fight?
NS:  I finally fell asleep at 6:30 in the morning, and woke up five hours later at around 11:30 a.m.  When I fought that night I still felt a little bit weak. 
BT:  This has happened in your past two fights, how will you ensure that your insomnia will not continue in your next fight?
NS:  I'm going to tell everybody to leave me alone, and let me sleep.
BT:  Was Davis a tougher opponent than you expected?
NS:  Davis doesn't have experience, he is a survival fighter.  I think he was an easy fight for me, because he wasn't tough.  I felt weak, and for the first three rounds I felt him out.  He was confident during those rounds because he was taller than me and was catching me with his jab.  Later on I felt better, I started bending my knees more, and I took my gloves to him
BT:  Were you ever hurt during the fight?
NS:  I caught some of his punches.  Davis hit me with left hooks, so my right side was sore.
BT:  How did the rest of the fight go for you?
NS:  In the third round I knocked him down bad.  When Davis got up the referee asked him if he wanted to continue, and he did.
BT:  You knocked Davis down again in the seventh round…
NS:  That was the fourth time I knocked him down.  He fell down so hard that time that my right hand was sore from hitting him.
BT:  Since you have had sleeping problems in your past two fights, how did this one compare to your loss to David Estrada?
NS:  Everything was good.  I had a good jab.  I pressure him.  I stayed in front of him and countered his punches.  He eventually got tired and in the ninth I hurt him bad with a right to the body and an uppercut that made him dizzy.  Davis fell down bad, and the referee finally stopped the fight.  
BT:  What is next for you?
NS: I just spoke with my manager Nedal Abuhumoud and he told me that I will be fighting for the NABO on October 28th in Miami, Florida.
BT:  That will put you back in the gym in a week…
NS:  You know, I am a very sleek fighter but I took a lot of shots in my last fight.  I caught Davis' shots, but I punched back and that's why he got tired.  I was the best in the amateurs, and I have the ability to become a great champion.
BoxingTalk thanks Mr. Suleyman for speaking with us.  We wish him continued success (and good sleep) in the future.
CLICK HERE FOR THIS EXCLUSIVE INTERVIEW
Send questions and comments to: Fool4Rush@aol.com