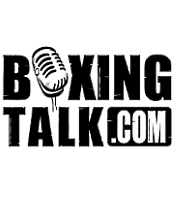 PRESS RELEASE:
For the next several weeks the local NJ/NY media will receive a weekly newsletter containing the latest information about the Nov 30 fight card at Schuetzen Park.  The main event will feature undefeated Jason Litzau (15-0, 14 KO's) in a 10 round featherweight bout against Mexico City, Mexico native Miguel Munguia (15-4-1, 13 KO's).  Below please find the latest info for week one.  
Camp Notes: Jason Litzau 
Litzau and his trainer/manager Bob Van Syckle will arrive in Vero Beach, FL on Sunday, Nov 6 and will remain there until Saturday, Nov 27.  Litzau will train at Buddy McGirt's gym and will spar with some of McGirt's fighters . . . This will be the second time Litzau has trained in Vero Beach.  In June he served as a sparring partner for Arturo Gatti for Gatti's showdown against Floyd Mayweather, Jr . . . Litzau is eager to showcase his talents for north Jersey boxing fans:  "I am very excited about fighting another quality opponent in Miguel Munguia.  I respect any fighter with 15 wins and 13 KO's.  This will be another tough test for me on my way to a title.  I will box him using my defensive skills, while still looking for an opportunity to knock him out.  I will take the opportunity of this training camp to get in the best shape of my life" . . .              
Wayne Johnsen  
The undefeated 28-year-old Lyndhurst, NJ super middleweight is in Memphis, TN sparring with world middleweight champion Jermain Taylor as Taylor prepares for his Dec 3 rematch against Bernard Hopkins.  Both Taylor and his co-trainer Ozell Nelson are pleased with Johnsen's contributions.  Taylor:  "When I first sparred with him I thought to myself, 'Man, that dude is strong.' It's been great having him in camp."  Nelson:  "Wayne is a strong kid and moves a lot like Bernard Hopkins, the way he dips and ducks, so he's been very helpful in helping Jermain prepare for Bernard.  He is very professional and comes to the gym every day to work hard and give it his all.  On top of all of that, he is very polite kid."    
Noriko Kariya  
Kariya is the sister of Carolina Predators NHL star Paul Kariya.  She is a former two-time All-American field hockey star from the University of Maine.  Among those most impressed by Kariya is strength-and-conditioning coach Teddy Cruz:  "She is very coordinated and her endurance is very high.  Her work ethic is amazing.  I can tell her to do 100 push-ups and she completes them like it's nothing.  Forget it being impressive because she's a woman.  There are guys who can't even do 20 push-ups."  Cruz also added, "As far as endurance goes she's way beyond some of the young male fighters" .