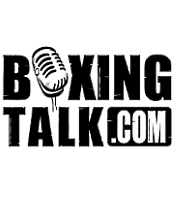 When I first arrived at the Four Bears Casino this past weekend in New Town, North Dakota for the card that was to be featured on ShoBox, I wasn't sure what to expect from Lamont and Anthony Peterson.  I had seen the brothers fight limited opposition on a couple of ESPN2 cards, but you can only gather so much information from seeing fighters in bout where the outcome is practically a foregone conclusion.  But after seeing the Peterson brothers live on Friday night, the impression the undefeated brothers gave was a positive one. Both of them won easily, although one went distance and one earned a stoppage.
In the opening bout of the televised card, younger brother Anthony Peterson took a step up in competition to battle the undefeated Jermaine White.  Being familiar with White's career I wasn't expecting him to beat Anthony, but I also didn't expect the ease with which White was beaten by the younger Peterson.  From the opening bell, it was clear that Anthony was there to make a statement and his statement concerned his speed and power. Peterson did nothing wrong the entire fight.  He
consistently walked down his outmatched opponent and delivered brutal counter left hooks.  It was an
onslaught of speed and power that lasted for three brutal rounds before the strong-chinned White's corner was forced to stop the fight.
In the main event, older brother Lamont Peterson
battled the tough and very game Mario Jose Ramos, a recent conqueror of Cosme Rivera.  Going into the
evening, I was very familiar with Lamont from his
previous bout with a tough Minnesota fighter, Jose Leo Moreno.  Just like Moreno tried to do, Ramos came at the older Peterson brother from the opening bell.  Lamont
was able to use his slick boxing ability and pinpoint counter punching to fend off Ramos from start to finish.  As Ramos tried to keep coming forward with combinations, Peterson got comfortable and consistently landed
effective counters to his opponents' head.  Lamont improved his record to 17-0 and is ready to move up to better and better competition.
One thing that became apparent this weekend in New Town, North Dakota was how poised these two young men where.  They both stuck to their game plans and executed to near-perfection.  One example of their maturity was when an over-exuberant reporter told Anthony Peterson that he's only one or two fights away from Ricky Hatton, to which Peterson graciously replied, "I'm only 21 years old.  I've got a lot to learn.  Give me some time." In a game filled with trash talkers, that type of responsible attitude is something that will help these brothers go a long way in this sport.
I was very skeptical about the ability for a premiere boxing card to be successful in out-of-the-way New Town, North Dakota, but the staff at Prize Fight Promotions did a first class job the entire evening.  The card drew a large crowd that was appreciative of the action. Nearly everyone in the audience that I spoke to after the fight was excited about the future the Peterson brothers have in this sport.  I just hope the rest of the country joins in the excitement soon.