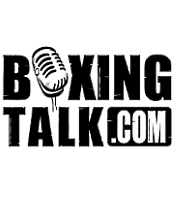 The state of Arkansas is probably hung over from the celebration that is sure to have went down after last nights split decision victory in favor of Jermain Taylor over the long reigning middleweight king Bernard Hopkins.
Hopkins hasn't lost a middleweight fight since Roy Jones was in his division 12 years ago, and therefore you won't find any tears shed for Hopkins losing his middleweight titles to the younger, greener 2000 Bronze medalist.  The Executioner had a great, legendary run which included knock out victories over Felix Trinidad and Oscar De la Hoya and a record breaking 20 consecutive defenses of his middleweight title.
But all good things must come to and end, and even though Hopkins clearly won rounds 9 through 12 to close the show strongly, boxing is judged on a round to round basis, and the old man couldn't get off much during the first 7 rounds of the fight.
The fight was close. In fact it was much closer than most of the media and fans expected it to be. But Jermain Taylor did more than just hold his own against the cagey former undisputed champion – he beat Hopkins and did it with a lot less controversy than those around boxing may try to spew at your way.
This is boxing and unless you're new to our sport, it should be painfully obvious that anytime two fighters put on a close fight someone on a couch in front of a television around the world begins to tell everybody around them that boxing is corrupt and the decision was one of the worst robberies the sport has ever seen.
The best thing any fan can do in that situation – ignore them.
Hopkins-Taylor was in no way a robbery and don't give me that "you have to take the title from the champion" garbage. That's a tired old cliche that boxing fans on the losing end of a bet seem to clutch on to as if there lives are on the line.
Jermain Taylor deserves the respect that all fighters should get when they make the turn from contender to world champion. Larry Holmes never got very much but that was because he was following the greatest heavyweight of all-time in Muhammad Ali. Now that Taylor has dethroned Hopkins, I would expect the feelings of Larry Holmes to be mutual towards Taylor.  People won't disrespect Taylor because of his attitude of his mouth, or for any reason that would bring negativity to the young man because he has been nothing but a mature gentleman since turning professional.
The reason Taylor will fail to capture boxing's audience is because Hopkins was the man for over a decade and the bitter taste of defeat hasn't been tasted by Executioner fans since the early 90's. And boxing fans are some of the most stubborn sporting fans in the world - some people still believe Mike Tyson could be heavyweight champion - so it will take Taylor some time to earn the respect of the sports faithful.
Jermain Taylor's job now is to continue to do what he's been doing over his 5 year career - learn from mistakes, train hard and fight hard. He should forget about pleasing the hard headed people around our sport. Not only is it a tiring and numbing burden to put on any fighter, but when a fighter starts trying to please people who are simply ignorant to the idea of a new title holder then distractions occur and losses can begin to rack up.
Bernard Hopkins gave boxing a treat with 20 defenses of the middleweight title and his extremely rare long run into his mid 40's.  Hopkins may not have beaten the greats of Hagler or Monzon, but what he has done for the sport of boxing over the last 12 years has been a great magical experience for writers and fans to be apart of.  We should all thank him for his success with one hand while applauding Taylor for having the guts to step into the world of the Executioner and start his reign as a champion.