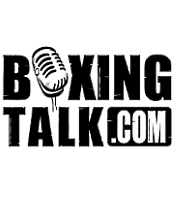 PRESS RELEASE:
The New York fight scene just got a big boost with the announcement of a new boxing fight series--"Thursday Nights Fight in the Big Apple." Lion Heart Boxing Productions proudly announces today that it has decided to bring its acclaimed Thursday Night Fights series to the Big Apple. Lion Heart Boxing Productions will produce a segment of its Thursday Night Fight series in New York City with a kickoff and introductory event in December. The New York version of the Thursday Night Fights boxing series, amusingly dubbed "Thursday Nights Fight in the Big Apple," will be held at Amazura Night Club, located at 91-12 144TH Place, Jamaica, Queens, New York. The kickoff show will be on Thursday, December 29, 2005 with former undefeated Heavyweight Contender and NABF Heavyweight Champion Joe Mesi (29-0), as the Master of ceremonies.
From a boxing standpoint, Lion Heart Boxing Productions will stay true to form with the December 29, 2005 Thursday Nights Fight in the Big Apple event, presenting yet another dynamite card. In the Main Event, New York Lightweight star Francisco Figueroa (12-1) will have a ten round fight against an opponent to be announced. In the co-main event, once seemingly invincible Cruiserweight Ehinomen Ehikhamenor (11-2) hopes to resume his winning ways against a surging Lloyd Bryan (21-11), who recently beat then undefeated Light Heavyweight prospect Jeff Baker (12-0).
The undercard is highlighted by a special feature bout with star undefeated Light Middleweight Prospect Pawal Wolek (8-0), who looks forward to continuing his winning streak when he takes on tough veteran Clarence Taylor (10-6) in eight rounds for the New York State, Light Middleweight Title. The card is rounded off by a litany of New York's best undefeated fighters--featherweight and former Olympian Roberto Benitez (3-0), Cruiserweight Carlos Sanchez (2-0), Welterweight Eddie Mansey (2-0) and Light Welterweight and Japanese sensation Chika Nakamura (2-0). Also on the undercard are two former Soviet block natives. Russian Heavyweights prospects Aleco Dardiashdilli and Cruiserweight Camullis Nicholas will have their pro debut.
]
Tickets for the December 29, 2005 event are reasonably priced and range from $30 for General Admission to $75 for Ringside and $100 for VIPs. Tickets go on sale on Thursday, December 08, 2005, and may be purchased at the venue, Amazura Night Club, or online at
www.LionHeartBoxingProductions.com
or
www.QuickTick.com
.
In addition to spectacular fights, Thursday Night Fights in the Big Apple also will feature non-stop entertainment. Lion Heart Boxing Productions' own KnockOut Girlz, made up of professional choreographers, models and dancers, will be up close and personal. The KnockOut Girlz will anchor trademark entertainment, unique and non-stop entertainment that will make Thursday Night Fights in the Big Apple an once-in-a-lifetime entertainment experience.
Said Event Coordinator, Al Taylor, "I am really excited to be a part of Thursday Night Fights, a fight series that some in the Boxing World consider "the best fight series of all time." This is yet another piece of the puzzle aimed at returning New York City to its glory days as the most active fight town in the world. We offer nothing less than the best fights with the highest entertainment value and will feature top local talent as well as nationally-known pugilists. You will not be disappointed. Thursday Night Fights in the Big Apple is Live Professional Boxing in the Big Apple, Lion Heart Boxing Productions style."
About Lion Heart Boxing Productions
Lion Heart Boxing Productions, Ltd., through its operations and affiliates, is a global and integrated Boxing Promotions and Sports Entertainment Company started in 2001 by a New Orleans based Tax Attorney and Boxing enthusiast Edward B. Mendy. The Company has quickly developed a reputation as a producer of high quality fights and is well respected for its fair treatment of fighters.
Lion Heart Boxing Productions is recognized in the boxing world for its innovation and enterprise. The company has promoted shows in North America, Oceania (New Zealand and Australia) and Africa. Lion Heart Boxing Productions events are held at casino sites and large venues, arenas like the Delta Center in Salt Lake City, the ESL Center in Rochester, New York, the ETA Stadium in Auckland, New Zealand, and the Miami Arena in Miami. The company has upcoming shows planned for Asia (Hong Kong, Tokyo and Shanghai), Australia (Sydney) and Africa (Durban, South Africa and Lagos, Nigeria).
Lion Heart Boxing Productions manages the promotion of professional boxing events and professional boxers. Lion Heart Boxing Productions also provides event management that includes, among other things, securing venues/sites and coordinating promotions. It further manages boxing operations, including talent acquisition and development, matchmaking, and coordination with sports governing bodies. Lion Heart Boxing Productions typically acquires promotions rights to both domestic (U.S. based) and international (non-US) boxing athletes and packages those rights to television networks, venues, sponsors, subsidiary promoter Thursday Night Fights, Inc. as well as other promoters.
While Thursday Night Fights in the Big Apple will feature live professional boxing, the series will be more than just the typical boxing event.
About Amazura Night Club:Amazura Concert Hall, conveniently located steps from the Jamaica Center train stop (E Train), is the premier venue in Queens.
The venue has over 20,000 square feet of dance floor space, three motorized video screens, new state of the art lighting, a newly renovated VIP room, three full service bars and valet parking. With a capacity of 2,500 Amazura is perfectly suited for boxing. It is large enough to hold a big fight but small enough to be intimate. There is not a bad seat in the house.