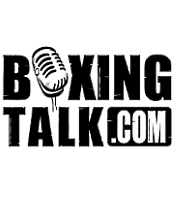 After his seventh round destruction of Rudiger May in September, WBO cruiserweight champion Johnny Nelson (Boxingtalk's #4 cruiserweight) has been ordered to defend against Vincenzo Cantatore.
"This is a genuine world title fight" claimed Nelson, "Cantatore is currently rated WBO #1, and #3 with the IBF and WBA and until recently was the official challenger to WBC Champion Wayne Braithwaite."
Purse bids for the contest will be held at the WBO's 17th Annual Convention in Hollywood Florida Thursday 28th October with the contest to be staged within 90 days of Nelsons last defence.
"I know both parties are interested in staging this contest, Cantatore's people have the 27th of November in Rome pencilled in but I can't see my promoter Frank Warren letting this one slip. Here is the chance to give the fight fans what they want a real Champion fighting a genuine challenger in a legitimate World Title fight, this is what British boxing needs right now" said Johnny.
"There was talk of me fighting Enzo Maccarinelli at some point in December but that's all it was talk, maybe my last defence in Germany frightened him off, but I have to defend against my mandatory challenger on or before December 3rd and that will take preference."
Johnny also stated, "At 37 years old I am still looking for the career defining fight. I believe I am the best cruiserweight in the world and given the chance I can unify the division. This will be the 13th defence of my title in a reign that has spanned five and a half years; although I am not superstitious it's going to be an unlucky night for Cantatore."
www.johnnynelson.com