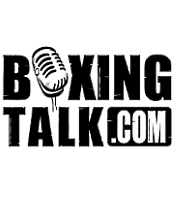 CARLOS NAVARRO
"Confidence-wise, I am always the same, so it wasn't like I got sky high after beating Agapito Sanchez. What that victory did for me which was more important than anything was remind fans and media that I am back in the game and serious about fighting for and winning a world title. I was happy with the way I beat Agapito, but I wish I could have knocked him out earlier.


"There is no way I am going to take any opponent lightly and that includes Bobby Pacquiao. He didn't come here all the way from the Philippines to lose. I never watch tapes or study future opponents so I don't know what to except, but this is going to be a great fight.


"I am in tremendous shape and have trained for anything he brings to the table. I can adapt so if he wants to box, I will box. If he attacks, I will slug. Whatever he does, I will do better. I haven't fought since December, but ring rust will not be a factor. I know I cannot just merely win, but must win impressively.


"Winning the WBC Continental title was big, but it is just the start. I know my time is coming if I can win a few more fights. K2 Promotions and Tom Loeffler have done a great job moving me so I know if I do my job they will do theirs.


"I don't care what I have to do; I am going to win this fight. If it means kicking or biting, I will do it. There is no way I am going to let this guy take away my title.''


BOBBY PAUQUIAO
"This is only my second fight in America, so this is a great opportunity for me to show the world that there is another boxer named Pacquiao who can fight and is worth watching.


"There is a friendly competition between me and Manny, just like other brothers have. But I am very happy for him and hope I get the same kind of attention he has some day.


"A win over Navarro would be a great beginning. I am very well prepared for this fight and am very hungry for a victory. I appreciate the fact I am getting the opportunity and thank all involved for making this fight happen.


"I have been here since Monday, so by Friday I will be acclimated and ready to perform my best. I will give it my all. This is the biggest fight of my career.''


CLICK HERE FOR THE FULL PRESS RELEASE
Send questions and comments to: gleon@boxingtalk.net