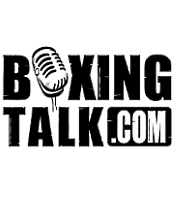 ...and Don't Let Anyone Tell You Differently!
For the past several years, some have used the shabby state of the heavyweight division, "Vegas decisions," ultimate fighting, unsavory alphabet organizations, and Don King as reasons for turning their backs on the Sweet Science, never to return again.  And who can blame them, right?  Mike Tyson does not hold the public spellbound anymore.  There are more organizations giving out championship titles than there are wannabe divas at an American Idol audition, making it impossible to know who the real deal is anymore.  The UFC and other mixed-martial arts entities are going like gang-busters, picking up new fans by the boatload with every passing day.  And then of course you have Don King.  Here is a man who could discover a cure for cancer, and still he would never lose the reputation for being a cancer on the sport of boxing.
The fair-weather friends of the fight game, including media outlets who left boxing long ago to concentrate their efforts on other sports, as well as those who have moved on to "bigger and better things," may have jumped the pugilistic ship prematurely.  For not only are we in the midst of a Sweet Science renaissance, but we are truly living in a Golden Age of some of the best featherweights, lightweights, and welterweights this generation has ever seen.  Those eager to divorce themselves of boxing today may be singing the famous rock ballad cliché, "You don't know what you got till it's gone" tomorrow.
Earlier this year, when the Texas Longhorns and the USC Trojans faced each other on the college gridiron, there was the best possible match up that could have been made at that level.  It was a great game on paper which happened to be even better once the two teams hit the field.  This is an ever-increasing trend in boxing, where the top fighters in a certain weight class go at it regardless of a title, so that they can say "I'm the best."
After witnessing the blistering battle two months back in which Manny "Pac-Man" Pacquiao gobbled up Erik Morales in less than ten rounds to give "El Terrible" his first and only defeat by knockout, I am here on my Sweet Science mountaintop to shout to the world that boxing is in great shape, and don't let anyone tell you differently!
There have been more and more fights on the rise between the #1 and #2 ranked fighters ala Lacy-Calzaghe, as well as a growing surge of wars between combatants whom the public just wanted to see collide against each other ala Mosley-Vargas. In addition, helping out the "big boy" divisions, not only do we now have an undisputed cruiserweight champion for the first time since Ronald Reagan was in office, but we have arguably the most intriguing heavyweight match up in years coming up this weekend when Hasim Rahman and James Toney get it on.  Yet, it seems as though these brawls in the squared circle are going by the wayside, forgotten by people who would rather concentrate on how bad they feel boxing is, instead of seeing the true greatness that every gladiator shows whenever he steps foot in the ring.
Remember the Gatti-Ward trilogy?  What about a little three fight series involving Barrera and Morales?  Those were some nice little scraps.  Then again, so were the two fights involving Corrales and Castillo.  The first Pacquiao-Morales fight wasn't too bad either, unless you are comparing it to their return bout.  Over the past couple years we have also seen toe-to-toe frenzies in Corrales vs. Freitas, Toney vs. Jirov, Forrest vs. Mayorga, Tarver-Jones II, Tszyu-Mitchell II, Pemberton-Sheika I and II, Freitas vs. Barrios, Jesus Chavez vs. Carlos Hernandez, Ebo Elder vs. Courtney Burton, Cotto vs. Torres, and Mormeck vs. Bell.
I know you are probably wondering how I could have possibly failed to mention this or that fight that you are thinking about right now, and that's exactly my point.  Boxing has given it's fans so many amazing battles recently that they all seem to be tripping over each other – one great fight on top of another.  Just when we get done catching our breath after witnessing an unbelievable clash between two warriors, we are immediately ready for the next one.  It is a unending cycle in which our hunger for more excitement can only be filled by another all out brawl between two speeding trains gunning their engines for a head-on collision.  And when it is given to us, we catch ourselves pulling an "Oliver Twist" asking for more gruel---ing fights.
Boxing fans are currently being treated to so many phenomenal "life-preservers" that not only is our sport staying afloat, it seems to be defying gravity.  Any negative press or shady characters who attempt to send the fight game down for the count faster than Peter McNeeley's corner can throw in the towel are being overshadowed by the one thing that makes boxing so electrifying: the fights.  With the thrilling combats, invigorating comebacks, exhilarating knockouts, and unimaginable upsets that we have seen in this past three months, we are fortunate enough to be the ones gazing upon the stage of performing gladiators.  All who are willing to die in the ring before they say "when," and it is time for the rest of the world to take notice.
Thanks to Mormeck-Bell, Judah-Baldomir, and now Pacquiao-Morales II doing their best rendition of Corrales-Castillo, 2006 already has it's early candidates, and arguably it's winners for Fight of the Year, Knockout of the Year, Fighter of the Year, Round of the Year, and Upset of the Year, even before leaving the month of January.  What an amazing way to start out the New Year – three fights on two cards gave boxing fans more action than there has been in most Superbowls, World Series, NBA Championships, and Stanley Cups from the past decade.  The good news for fight fans is that we still have nearly 300 days left in the year to take part in the nonstop action between Rahman and Toney, Barrera and Chavez once he heals up, Mayweather and Judah, De La Hoya and Mayorga, and Castillo-Corrales III.
Furthermore, there are the fights that have not been made official yet, but are seriously being talked about for this coming year.  Fights in which the outcome will be as certain as heads or tails in a coin flip, but will guarantee Grand Finale-style fireworks from start to finish.  Match-ups like Pacquiao-Barrera II, Brian Viloria vs. Jorge Arce, Hatton vs. Mayweather, De La Hoya vs. Mayweather, and Tarver vs. all of mankind.  These fights will hopefully be blessing us with their presence soon, giving the sports world even more reasons to turn their attention back on to the Science that most recently has been so Sweet. 
Send questions and comments to: DNick@BoxingTalk.com