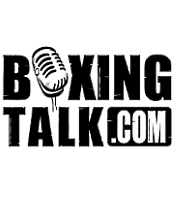 ONE IN A MILLION INC., the Midwest's premiere professional boxing team, today announced Hammond, Ind., lightweight sensation Johnny Novak has joined the team in time for "Fight For Freedom" card on Sept. 17th in the ballroom of the Radisson Hotel at Star Plaza in Merrillville, Ind. Fighting alongside undefeated prospect Gary's own lightweight Jermaine White on an action-packed card, Novak (10-1) will battle IN.B.A Champion Ryan Maraldo for the IN.B.A. Lightweight Championship on this card that will honor America's Nation Hero's in the military, police and emergency services.
"Johnny and Jermaine always fight hard in the ring for their fans and for themselves, and that's the kind of attitude that's bringing boxing glory back to Northwest Indiana" Gonzalez said. "This time, they're fighting hard to honor those who fight hard and put their lives on the line everyday for all of us."
White's last victory was an exciting knockout on One In A Million's last show in July. His next public appearance will be Aug. 19, when he throws out the first pitch in the Gary South Shore RailCats Stadium home game in Gary. Novak said he signed on with One In A Million to get the best matches and the best opportunities to boost his career. "There's no doubt One In A Million is the best boxing team in the Midwest, so when I went to talk to Octavius he originally told me I could not be on this card because I was scheduled to fight on an another card. I resolved my other commitment and here I am fighting for the title. I thank him so much for this opportunity," Novak said. "But, when I step into the ring Sept.17th, I'm only going to think about beating Maraldo and taking his belt."
Along with Novak and White, the "Fight For Freedom" card will include Hammond light heavyweight Guy Solis, who steps into the ring after his most impressive performance ever last July. Chicago undefeated middleweight Michael Walker and Crusierweight Greg Jones, also of Chicago, will fight on the card, as will Purnell Gates, a highly up-and-coming Welter weight from Detroit, Michigan.
For more information on the Sept. 17th "Fight For Freedom," or Tickets call 866-438-
7372, Star Plaza Theatre Box office or any Ticketmaster Location.
Visit them at:
http://www.oneinamillionboxing.com