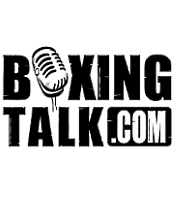 PRESS RELEASE
: Manchester's rising star John Murray made an emphatic American debut with a devastating display in St. Petersburg, Florida on Saturday night. Murray blitzed his American foe Johnny Walker throughout six action packed rounds on the undercard of Robin Reid's failed World title challenge against Jeff Lacy. Murray is famed for his cool composure and last night displayed the maturity beyond his years - that has seen him cruise to a thirteen fight undefeated record in less than two years - to overcome a wily opponent who looked to take advantage of an initially partisan crowd. "I was the first bout on the live show and when I clocked the size of the crowd it was by far the biggest I've ever boxed in front of. They were booing me when I came out. Being British I was fighting one of their guys." Murray started  
"I kept my head and didn't let it affect me. I went out in the first round just to have a look at him. But my shots started coming off really well so I went to work on him earlier than planned.  
"By the third round, when he took a big right and a standing count, I had won the crowd over- they started cheering for me.  
"I've always said that I've got a style the Americans would appreciate. I'm an all action fighter. That's what they love and it showed last night."  
As the fight progressed John answered his recent critics with an impressive display of ringcraft.  
"I got, what I feel was, unjust criticism in my last outing against Guebbas. This time I made sure my defence was razor sharp and my counters were spot on.  
"He was tricky opponent and was making me think all the time, but I kept everything tight and composed. I saw him coming at me in the fifth, and just stepped away, countered and dropped him.  
"By the sixth round the atmosphere in the Arena was electric. But I was extra cautious. I knew it was the last round and with me being so far ahead on points it was his last chance to win the fight. I knew he'd be dangerous. He was winging away so I just let the storm blow itself out.  
"After that, I went to work. If the round had been ten seconds longer I could have taken him out. A stoppage would have been the icing on the cake."  
"It doesn't matter though the feedback in the Arena afterwards was amazing. Everyone was coming up to me and congratulating me."  
As any professional boxer will tell you an international appearance on such a grand scale is invaluable.  
"Right from the start, the Americans made me feel welcome. I was delighted to be sitting at the press conference table of a World title fight, this experience has made me hungrier than ever before.  
"I'm made up about the whole trip and want to build on it. I'll take a week off and then I'll be back in the gym looking at fighting again soon," John concluded.  
Following his sensational American debut everyone at Hennessy Sports would like to congratulate John, his trainer Joe Gallagher and manager Steve Wood on a fantastic display of British boxing on foreign soil.