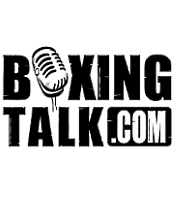 Superb Super Flyweight Battle
A potential fight of the year candidate sits on Friday nights fight calendar with little attention. Luckily for boxing fans, there is no $49.95 pay per view fee to witness the savory duel.
Televised on Solo Boxeo, WBA Super Flyweight Champion Alexander Munoz returns from an eleven-month lay-off to face interim champion Martin Castillo. Remember, no pay per view charges apply, just the ability to listen to a foreign language, if you cannot understand Spanish. With some of the bias commentary on recent American boxing programming, the language barrier could be a positive aspect.
The super flyweight division is at best a marginal interest for boxing aficionados. Not familiar with Martin "El Gallo" Castillo or Alexander Munoz? Don't know what to expect when these two lock it up on Friday night? The Latino duel will play out one of the oldest archetypes in the sport of boxing: The Boxer verses The Puncher.
Castillo, a former Mexican Olympian, posses excellent technical boxing skills, highlighted by movement and fast hands. This past May in Japan, "El Gallo" knocked out Hideyasu Ishihara in the eleventh round to win the WBA Super Flyweight Interim Title.
Alexander Munoz's record stands at 25-0 and Castillo marks his fifth defense of the WBA Super Flyweight Championship. Oh, I failed to mention twenty-four of Munoz's victories have come by knockout. Munoz is puro dinamita (pure dynamite, remember, I am preparing you for Friday nights Spanish broadcast).
Boxing rarely produces match-ups between two of the top fighters in a division, which Munoz and Castillo are as super flyweights. Grab some chips, limes, and the Coronas, Negro Modelos, or Pacificos, turn on Telefutura and enjoy a superb boxing match.
Ricardo's Pick:
A tough fight to pick. Especially since Munoz has only fought in Japan and Venezuela. I have seen Munoz on two fight tapes, but I am still hesitant to make a prediction. Castillo will have to box for the entire twelve rounds, something he is capable of accomplishing. The X factors will be Castillo's chin and power. What will happen when Castillo gets hit by Munoz's power and will he have enough power to keep Munoz at harms length? I will go with Castillo by a close split decision. Should be a classic battle pitting a boxer verses a puncher, with Munoz fading down the stretch.