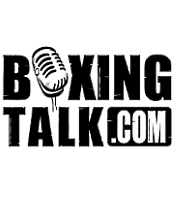 Press release:
Muhammad Ali has successfully settled a lawsuit against several East Coast sports collectibles dealers to block the sale of historical items, artwork and other memorabilia relating to the boxing legend's celebrated career.
Ron DiNicola, attorney for Ali, said an injunction, issued shortly after the lawsuit was filed in 2003, had prevented the sale of hundreds of lithographs which bore forged Ali signatures, along with various historical items. These included a Koran given to Ali by former Egyptian President Gamal Abdul Nasser, and a walking stick presented to the former world champion by Mobutu Sese Seko, the former president of Zaire.
The lithographs were copies of an artist's rendering of Ali's knockout of Sonny Liston in 1965. Handwriting and memorabilia experts determined that the signatures on the lithographs were forged. Ali also inspected the items and confirmed that he had not signed them. All of the items were offered for sale without his knowledge or permission, Ali said.
As part of the settlement reached this week, the lithographs will be destroyed and the companies will return to Ali the memorabilia in their possession. The parties agreed that other terms of the settlement will be confidential.
Named in the suit, and included in the settlement, were Grey Flannel Auctions, Inc. and B&E Collectibles, Inc., of New York; and Broadway Rick's Strike Zone, Inc., of Florida.
Noah Shube, counsel for B&E Collectibles and Broadway Rick's Strike Zone, noted that his clients, experienced sports memorabilia companies, obtained the items of memorabilia with certificates of authenticity from persons other than Ali and believed the certificates to be accurate at the time the items were purchased.  After learning during the litigation that the lithographs and many articles of memorabilia contained forged signatures and that all of the memorabilia had been sold without Ali's knowledge or permission, his clients reached a settlement.
Alan C. Stein, counsel for Grey Flannel, said his client negotiated a settlement with Ali not to permit certain items previously scheduled for auction to be sold.  The items were held in escrow pending the outcome of the litigation and final settlement.
"We are satisfied with the outcome of this case," said DiNicola. "Unfortunately, this is not an isolated situation. Consumers and dealers need to be especially vigilant in the current market, and sports figures must be aware that their reputations are often exploited by those peddling fraudulent collectibles that bear their names," he said.  
Mr. DiNicola said the historical items are expected to be included in the display of Ali memorabilia at the new Muhammad Ali Museum and Education Center in Louisville, Kentucky, which is scheduled to open in November of 2005. The $80 million center will commemorate Ali's life through a non-traditional visitor experience and global educational programming, with the goal of promoting respect, hope and understanding across cultural and geographic borders.