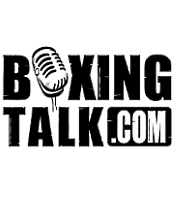 The city of Louisville, Kentucky welcomed home its most famous native son on November 19th and 20th with the unveiling of the long awaited Muhammad Ali Center. The weekend of grand opening celebrations was attended by some of the biggest names in sports, entertainment, politics, and journalism. The international education and cultural center, whose goal is to promote and preserve the legacy and ideals of Muhammad Ali, is a visually impressive structure overlooking the Ohio River and is expected to draw about 350,000 visitors a year.
Louisville came alive Saturday night with star-studded black tie events including VIP receptions, an elegant dinner, and an entertainment extravaganza in Whitney Hall at the Kentucky Center. Celebrities in attendance included former president Bill Clinton, Brad Pitt, Angelina Jolie, Jim Carrey, Chris Tucker, Bryant Gumbel, Bob Costas, Matt Lauer, Montel Williams, Tavis Smiley, Neil Leifer, and LeRoy Neiman. The boxing community was represented by the likes of Angelo Dundee, Lennox Lewis, Evander Holyfield, Bob Arum and Bert Sugar. The entertainment gala included special performances by James Taylor, Kris Kristofferson, Richie Havens, Ruben Studdard, Kathleen Battle, Herbie Hancock, Hootie & the Blowfish, among others. There were many touching tributes to "The Greatest", including an emotional and personal one from his best friend photographer Howard Bingham, who is deeply involved with the Ali Center. In a heartwarming finale, Lonnie and Muhammad were joined onstage by Bill Clinton and Jim Carrey, as the audience cheered and held up commemorative "torches" which were given to every guest upon entering the theatre.
On Sunday afternoon an outdoor public dedication and community wide celebration took place in the park overlooking the Center. Tributes and speeches were given by Bob Costas, Ali Center president/CEO Mike Fox, board chairman Ina Brown, Lonnie Ali, and local and state officials. Rap group Nappy Roots and many various local school groups provided entertainment. Despite recent reports on his declining health, Muhammad, along with his wife Lonnie and all of his children, attended all the activities over the weekend and seemed to enjoy all the adulation showered upon him.
Ali, who has dedicated much of his life since retiring from the ring to humanitarian causes, is a United Nations Messenger of Peace and was recently honored with the nation's highest civil award, the Presidential Medal of Freedom. He and his wife Lonnie have longed dreamed of creating a global gathering place to promote respect, hope, and understanding. After years of planning and delays, the dream has finally come true.
The Ali Center immerses visitors in a non-traditional museum experience with various multimedia presentations and interactive displays. Its theme of "find greatness within" strives to inspire visitors to embark on their own personal discovery as they learn about Ali's own life journey. Displays are organized thematically by six core values of Muhammad's life: confidence, conviction, dedication, respect, spiritually, and giving. This is not your typical museum. It invites visitors to think and contemplate. Although it includes photos and important Ali memorabilia, it also invites visitors to participate as they explore its beautiful interior. You can hit the speedbag in an area recreating his famous Deer Lake training camp, shadowbox with a computer generated Ali, or sit and watch any of Ali's fights on individual screens. The Center also has many other lofty and ambitious goals. It plans to involve people of all ages, cultures, and religions globally through distance learning technologies and various other education initiatives. It especially wants to involve itself with young people. The Ali Center opened its doors to the general public on Monday November 21st.
Although there is still some minor construction work to be completed, the 93,000 square foot structure, built at a cost of 75 million dollars, includes 24,000 square feet of exhibit space, educational classrooms, distance learning facilities, auditorium, library/archives, the Howard L. Bingham Gallery, the LeRoy Neiman Gallery, offices, multi-function rooms, retail shop, café, and public plaza.
For more details, visit
alicenter.org