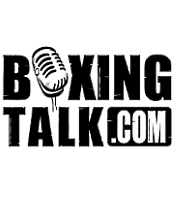 PRESS RELEASE:
FORMER Olympian Kgotso Motau will be "returning to his roots" on this Friday night (27 May) when he steps into the ring at the Orlando Community Hall in Soweto. In what will be Soweto-born and bred Motau's first outing in his own back yard since turning professional last year, he will face Mpumalanga's
Oupa Mahlangu (4 wins, 4 losses) in a scheduled six round contest.  
Motau, who fights exclusively under the banner of Branco Sports Productions (BSP), is unbeaten in his five professional fights to date, with an impressive 100% first round knockout ratio.  
Promoter Branco Milenkovic is of the opinion that Motau is the next "Real Thing" and is destined for the top in similar fashion to current promotional stable mates Mzonke Fana, Gabula Vabaza, Hawk Makepula, Mhikiza Myekeni and Joseph Makaringe to name but a few.  
The popular Soweto-based Athens 2004 Olympian has already been touted by most of the country's boxing experts as the leading contender for this year's "Prospect of the Year" award.  
One of the biggest motivating factors in Motau's favour, it is felt, is the incredibly busy fight schedule provided by his promotional backers, BSP.  
The main supporting bout, a bantamweight 6-rounder, should also get the Soweto boxing public excited when another one of their local sons will be in action.  
South African # 2 Siyabonga Nyanga (13-3-2), schooled at the famous Dube Boxing Club, will do battle with # 3  Zolani Mbelekane (14-8-2).  
The stakes will be high, with the winner set to challenge for champion Simphiwe Vetyeka's national bantamweight title.  
Not to be overshadowed by the impressive-looking undercard, the main event features the international junior featherweight contest slated for 10 rounds between Gabula "The Tiger" Vabaza and former OPBF and PABA champion Jess Maca of the Philippines.  
Not many pundits will argue with the opinion that unbeaten Vabaza (21-0 -- 15 ko's), ranked 8th by both the WBC and WBA and 13th by the IBF, is the most naturally talented local fighter in the business at present.  
Maca, however, could be an entirely different proposition for Vabaza. The wily Fillipino standing before him at Orlando is a veteran of 69 fights (43 wins (17 ko's) 20 losses and 6 draws).  
Maca can boast having been in the ring with some of the best in the world, inclusing current WBC world champion In Jin Chin (30 wins (18 ko) 2 lost 1 draw),
Samson Dutch Boy (wins 43 (36 ko) lost 0) and the tough as nails Gerry Penalosa (wins 48 (33 ko) 5 lost 2 draw). The Tournament dubbed ' Eye of the tiger"", and co sponsored by Vodacom, gets underway at 20h00 and Television coverage will be courtesy of SABC Sport's "Blow by Blow" on SABC 2 from 22h00.