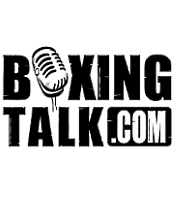 Jameel McCline-Calvin Brock Looking Good As Well!
Main Events April 23 PPV on ESPN is rapidly becoming MUST SEE TV for all fight fans. As you know, WBO welterweight champion Antonio Margarito versus undefeated interim champion Kermit "The Killer" Cintron is the planned Main Event, and in what should be no surprise to BT readers, WBA lightweight champion JuanDiaz will face the always exciting Ebo Elder on the undercard.
Boxingtalk.com now understands that a heavyweight showdown between Jameel McCline and unbeaten Calvin Brock is in the works and looking good, as is former three division champion "Sugar" Shane Mosley's return to the welterweight division to take on up and coming contender David Estrada.
 Carl Moretti from Main Events was unavailable for immediate comment. Mosley's representative Judd Burstein, informed Boxingtalk.com, "We've been in serious negotiations and all I'm waiting for is a proposed contract." We will continue to keep you updated so stay tuned!
Remember Where You Heard It First! (4PM ET)Update: Sources close to the situation have informed Boxingtalk.com that Caesars Outdoor Arena in Las Vegas, Nevada will host this fantastic night of action.