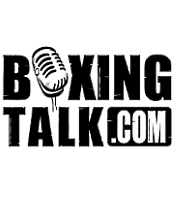 PRESS RELEASE:
They are two of the premier boxers of this generation, superstars who transcended the sport and competed in some of the most memorable bouts in recent years. But the timing was never right for these two multiple world titleholders to meet. UNTIL NOW! On Saturday, February 25th, "Ferocious" Fernando Vargas and "Sugar" Shane Mosley will finally clash in a highly-anticipated 12 round junior middleweight showdown at the Mandalay Bay Resort and Casino in Las Vegas, Nevada. Vargas vs. Mosley –"Showdown" is presented by Main Events and Golden Boy Promotions and will be broadcast live on HBO Pay-Per-View beginning at 9pm ET / 6pm PT.  
For the winner, another world title opportunity will be in the offing.  For the loser, it's a long road back.  
Tickets, which are priced at $800, $600, $400, $200, and $100, will go on sale at 10:00 am PT on Wednesday, November 23, 2005.  
"I know 'Sugar' Shane Mosley and Fernando Vargas very well, probably better than I really want to," laughed Golden Boy Promotions President Oscar De La Hoya, who has fought Mosley twice and Vargas once.  "But seriously, they are both tremendous warriors who will not leave the ring without having giving their all for themselves and their fans.  It's rare to see fighters like that these days, and I know that February 25th is going to be a great day to be a fight fan."  
"This is as exciting an event as you can get in boxing," said Kathy Duva, CEO of Main Events. "Not only do you have two of the sport's biggest names, but you have quite a 'Round Robin' circle. Mosley defeated De La Hoya and De La Hoya beat Vargas, while Vargas beat Wright and Wright defeated Mosley. This is an intriguing, evenly-matched showdown."    
"Fernando Vargas and Shane Mosley have faced every big challenge, and now they're finally facing each other," said Mark Taffet, HBO Senior VP of Sports Operations & Pay-Per-View. "Boxing fans will truly appreciate this matchup of stars."  
Fernando Vargas (27-2, 23 KOs) is one of the sport's most popular boxers, thanks to his "ferocious" style and extraordinary courage. The 27-year-old Oxnard, CA native earned himself a spot among boxing's top fighters when he pounded out victories over former world champion Ike Quartey and The Ring magazine's #2 ranked "Pound-For-Pound" boxer Ronald "Winky" Wright. A two-time world champion, Vargas then entered the realm of boxing stardom by virtue of his two "Fight of the Year" clashes with Felix Trinidad and Oscar De La Hoya. The two bouts together received over 1.4 million pay-per-view buys. "El Feroz" has won his last four bouts.
Three-time world champion Shane Mosley (41-4, 35 KOs) has spent the majority of the past six-plus years unanimously rated among the sport's top-10 "Pound-For-Pound" fighters. The 33-year-old Pomona, Calif, native twice defeated future Hall of Fame fighter Oscar De La Hoya - the only boxer to ever do so - after dominating the lightweight division by successfully defending his crown eight times. The second Mosley-De la Hoya bout scored the third-highest number of pay-per-view buys in history for a non-heavyweight bout with 950,000. In his rematch against Ronald "Winky" Wright on November 20, 2004, Mosley lost a majority decision in a bout that some ringside observers thought he won, but since that bout 'Sugar' Shane has won two bouts in a row in impressive fashion.
An exciting undercard will be announced shortly.
The Vargas vs. Mosley pay-per-view telecast, beginning at 9 p.m. EST/6 p.m. PST on February 25, has a suggested retail price of $49.95, will be distributed by HBO Pay-Per-View and will be available to more than 50 million pay-per-view homes.  The telecast will be available in HD-TV for those viewers who can receive HD.  HBO Pay-Per-View is the leading supplier of event programming to the pay-per-view industry.  For your daily Vargas vs. Mosley fight week updates, log onto
www.HBOPPV.com
.