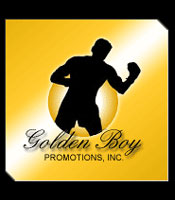 It was a night few fight fans will forget. Two of boxing's  superstars, despite having already established themselves as the best of their era, fighting it out like hungry prospects eager for their first shot at boxing's brass ring.  When it was over on February 25th, "Sugar Shane" Mosley and 'Ferocious' Fernando Vargas had given fight fans an unforgettable night, with Mosley emerging as the victor after the fight was stopped in the 10th round.             
But there's another chapter to be written in this saga as Mosley and Vargas will meet again on Saturday, July 15 at the MGM Grand Garden Arena in Las Vegas, Nevada. Mosley vs. Vargas II will be presented by Golden Boy Promotions and Main Events and broadcast live on HBO Pay-Per-View.              
Tickets, which are priced at $800, $600, $400, $200, and $100, will go on sale Friday, April 28th, at noon. Tickets will be available at the MGM Grand Garden Arena box office and also will be sold at all Las Vegas Ticketmaster locations (Tower Records/WOW!, Smith's Food and Drug Centers, Robinsons-May stores and Ritmo Latino).  Ticket sales are limited to eight (8) per person.  To charge by phone with a major credit card, call Ticketmaster at (702) 474-4000.  Tickets also will be available for purchase at
www.mgmgrand.com
or
www.ticketmaster.com
.            
For Mosley, it's a chance to once again turn back the challenge of this ferocious warrior; for Vargas, it is an opportunity to finish the job he feels he started earlier this year.  Whatever way you look at it, this summer, Mosley and Vargas get to settle some unfinished business in a bout that only needs two words to describe it – "The Rematch".            
With speed, power, and grace, "Sugar Shane" Mosley (42-4, 36 KOs, 1 NC) has earned his spot among the elite in the boxing world.  A former lightweight, welterweight, and junior middleweight champion, the 34-year-old native of Pomona, California has never shied away from fighting the best in the world, a trait that has endeared him to fight fans and pay-per-view customers who made his bouts with Oscar De La Hoya and Vargas unqualified successes.  Gearing up for another run at a world title, Mosley – who holds two wins over De La Hoya – is eager to cement his legacy by doubling up his win total over yet another California rival.            
"I'm thrilled to be fighting Fernando Vargas and once again proving that I'm the superior fighter," said Mosley, who stopped Vargas in the tenth round of their first meeting. "To me, there was no controversy about our first fight because one look at his face showed who the winner was. I stopped him once, and I'll do it again."            
The pride of Oxnard, California, "Ferocious" Fernando Vargas (26-3, 22 KOs) has done more at the age of 28 than most fighters achieve in a lifetime. A former United States Olympian and two-time junior middleweight world champion, Vargas has faced a boxing "Who's Who" over the course of his nine-year pro career, including Mosley, De La Hoya, Felix Trinidad, and Ike Quartey.  Vargas is also the last man to beat middleweight superstar Winky Wright—which he did three days before his 22nd birthday—an amazing feat to say the least, but something 'Ferocious' Fernando has become accustomed to.           
"I was winning the fight with one eye. If I was him and I would've seen me, I would've gone for broke," said Vargas.  "But he didn't because he felt the wrath of what I carry in my right and left hands.  A very few minor adjustments and I will knock him out this time.  He knows I was winning. The world knows I was winning.  I was winning with one eye. Blind!!!            
"I was on the edge of my seat during the entire first fight between Mosley and Vargas, and when it was over I felt like I had just fought ten rounds," laughed Golden Boy Promotions President Oscar De La Hoya.  "It was one of those fights that was so good that you have to see it again, and all I can say is that I'm glad I've been in training camp these last couple of months, because I'm going to need to be in top shape to watch these two fighters go at it again."            
"We knew going into the first fight that this would be a battle for the ages," said Richard Schaefer, CEO of Golden Boy Promotions. "When you have two warriors like Mosley and Vargas, pride takes over and the fight that results is one you'll never forget.  Thankfully, the fans responded and demanded a second bout between these superb athletes, and we're glad that we can give it to them." 
Main Events CEO Kathy Duva adds, "I believe Vargas was winning the fight prior to his freak eye injury. Had the injury not occurred we would have been looking at a very different outcome.  We appreciate the fact that Shane has agreed to give Fernando a rematch and we are quite confident that the second fight will be as exciting as the first."           
"The first time they met, Mosley and Vargas fought with all their heart.  Boxing fans appreciate the pride and passion of these two ring warriors, and can look forward to another all-out performance on July 15th", said HBO Pay-Per-View's Mark Taffet. 
An exciting undercard will be announced shortly.
The Mosley vs. Vargas II pay-per-view telecast, beginning at 9 p.m. EST/6 p.m. PST on July 15, has a suggested retail price of $49.95, will be distributed by HBO Pay-Per-View and will be available to more than 56 million pay-per-view homes. The telecast will be available in HD-TV for those viewers who can receive HD. HBO Pay-Per-View is the leading supplier of event programming to the pay-per-view industry. For your daily Mosley vs. Vargas II fight week updates, log onto
www.HBO.com
.