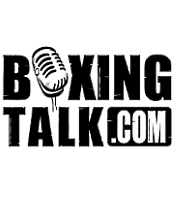 In a little over two weeks, boxing fans around the world will welcome the new year with Showtime Championship Boxing's first installment of 2006. The January 7 telecast will feature the speedy undisputed world welterweight champ Zab Judah taking on rugged Carlos Baldomir at the famed Madison Square Garden. On the undercard, world cruiserweight champion Jean-Marc Mormeck of France and IBF titlist O'Neil "Supernova" Bell will square off to determine who will become only the second cruiserweight champion in history to hold the IBF, WBC and WBA belts at once. (Shame on you if you didn't know Evander Holyfield was the first).
With their mega-bout scheduled after the holiday season, both Mormeck (31-2, 21 KOs) and Bell (25-1-1, 23 KOs) know that there is no time to celebrate the holidays right now. In order to secure a victory and a piece of boxing history on January 7, both fighters know their training camps must prepare them to enter the ring at their very best.
"I'm sparring in the afternoons and doing physical training in the mornings. It has been physical but everything has been going just fine. I'm feeling better every day," said Mormeck on a conference call on Tuesday. "This is the only thing that counts, not Christmas, not New Years. Winning this fight will be the best way to celebrate and the entire country of France is behind me."
But while Mormeck speaks with his usual relaxed tone, the pensive Bell answers with a bit more excitement. "I feel great and I'm happy. I've never been up for a fight like this in my life. I'm loving the possibilities. I've been training for five and a half weeks now and my meditation is on point. I hope Mormeck is in shape—this is going to be the war of attrition," said Bell.
Though the cruiserweight division has almost always lacked a big star, both men know a win on January 7 would catapult their names to the pinnacle of the sport, much like it did the then-young Holyfield almost eighteen years ago, when he defeated Carlos de Leon to unify the division. The mere thought of accomplishing such a feat has proven to be the ultimate motivation.
"It would really be a great honor to do what Holyfield did. I have a great respect for him." said Mormeck. "It would simply be an honor. I don't think I'd ever be able to fill Evander Holyfield's shoes. But that's why it's a joy to me. I'm still so young and that's why I'm so motivated," said an eager Bell. "It's going to be explosive."
That potential explosion can be heard in both men's voices. Though they both respect one another, it is quite clear that they each deem themselves the superior boxer and brawler. Though enough jabs will be thrown on January 7, it seems as though Mormeck and Bell are willing to trade their own verbal jousts.
"He is a great champion and this will be a tough match because he won't want to let go of his belt. But I'm going to take it. I really don't have any strategy for Bell—I can go backwards and forwards, side to side like I did with [Wayne] Braithwaite. It really doesn't matter to me," said Mormeck coolly. "I don't care what Bell says. I'm coming to his country to win. It's a question of will and he has been hiding."
"It's me all day—Supernova! I'm so serious about this. I love to fight—the bloodier the better, since there are no feelings," said Bell. "My advantage is resilience and the mental aspect of things. I am going to win. Do the research—Mormeck has been ducking and dodging me. I haven't had that exposure, but I'm pound-for-pound the best."
Though Bell believes he is the best in the division, most fight fans would argue that Mormeck is actually the consensus champion. After all, Mormeck is coming off an impressive win over former champ Wayne Braithwaite, while Bell is on the heels of two less-than-stellar victories over Sebastian Rothmann and Dale Brown. Still, Bell believes his last two outings do not reflect his true potential and skill.
"The Brown fight was my 80 percent, and still, I think I won it. If you saw Brown's face after the fight, he had gashes under his face, so who do you think won? If there are any discrepancies, I'll put Brown out of his misery for complaining," said Bell. "As for Rothmann, I was trying to display my boxing skills and patience. I gave it 100% and in my eyes, I won."
Bell understands the time is now. He knows a bland performance on January 7 would be the ultimate setback in a division where most fighters are largely unknown. And though he acknowledges his shortcomings, he prefers focusing on the future. For the meditative Bell, fretting over the past is a distraction, something he claims he is finally free of.
"The past is the past. I've finally rid myself of all negative influences," said Bell. "So it doesn't matter to me if people sleep on me—I've always been an underdog, so that doesn't discourage me. I'll just take it in stride, taking things day by day. Whatever the problem is, I'll go by it. Whatever obstacle comes up—I'll deal with it as it comes. When I meditate, I visualize myself winning that undisputed belt. I must destroy whoever steps in the ring with me—plain and simple."