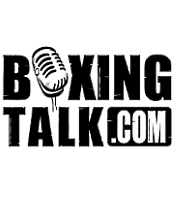 PRESS RELEASE:
Three-time world champion Erik 'El Terrible' Morales said today he expects Zahir Raheem "to be real quick in the ring on Sept. 10, so I'm preparing deal with it.""If I can, I will take him out. If not, I'm prepared to go 12 rounds," said Morales, who today began his third week of training at the Centro Ceremorial Otomi in the mountains north of Mexico City.  This is where Morales has trained for every major fight since 1995 when he took on Enrique Jupiter.
Morales vs. Raheem and Manny Pacquiao vs. Hector Velazquez are the featured fights on Top Rank's big 'Double Trouble' championship card at the STAPLES Center in Los Angeles on Sept. 10.
Raheem, from Philadelphia, has a record of 26-1, with the only loss a disputed one to Rocky Juarez in Houston over a year ago. Raheem is rated WBC #6, WBO #7 and WBA #10.
"Raheem has fast moves in the ring and he only has one professional loss. That's why I'm working so hard," said Morales. "We are looking to spar maybe 150 rounds because I need to get into the right kind of condition. We're working on the mitts every day which is good for quickness.
"The bottom line is that I have to be prepared to go 12 rounds," Morales said.
Morales said he plans to stay at the Otomi through Sept. 7. He will then take a private jet into Los Angeles.
Notebook - Zahir Raheem is with chief trainer Don House at the 'House of Champions' gym in Las Vegas.  House also trains Kid Diamond and Steven Luevano.