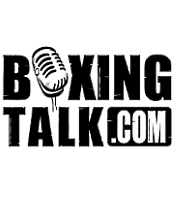 If over the course of the last 12 years Erik Morales hasn't proved his greatness to the people of Mexico, then there is nothing left for El Terrible to do to answer the sports harshest critics. Yes, debating whether or not Morales has done enough inside the ropes to warrant himself being using in the same sentence as perhaps Mexico's greatest warrior of the last twenty years, Julio Cesar Chavez seems foolish to most boxing fans.  However, every great athlete has critics.   And while trying to please those that are paid to criticize the greatness of someone is a task that will never be completed, the questions that can be stirred up are often times worth more than an answer in the first place.
As I went into penning this piece I thought about asking those directly in the sport of boxing for their opinions on Erik Morales and what he has accomplished in the ring. I really wanted to connect with the fans of the sport. I wanted to speak to those people who nobody knows and nobody has ever seen. You know, the people that keep not only Boxingtalk.com running but those that keep the entire sport of boxing alive.
The fans. Not the fighters, although the many who step into the ring each day through out the years deserve nothing but the highest level of respect. With Erik Morales coming off arguably the biggest win of his professional career with a unanimous decision (115-113 across the board) over Manny Pacquaio this past Saturday I reached over for my phone and got in touch with a friend named Henry Alvarez, a proud Mexican and long time dedicated fan to the sport of boxing.  Henry is of course an avid reader of Boxingtalk.com and felt privileged to give his thoughts on Erik Morales among other things for the website.
Alvarez grew up idolizing Julio Cesar Chavez as millions of die-hard fans - and not just those of Mexican descent - did during Chavez's dominant run during the early 80's through the mid 1990's. Chavez remains active (he's actually fighting Ivan Robinson in May) but he is but a shell of the prime Chavez that most fight fans remember seeing.
It's been a good ten years since Chavez last fought like the Chavez of old and over the last decade Mexico has been looking for the next Chavez. Enter Erik Morales.
"Morales is a great fighter," Alvarez said, "But he'll never measure up to Chavez." Morales has only been defeated twice in nearly 50 professional fights and he's not even 30 years old yet. El Terrible has also beaten an aging champion (Daniel Zaragoza, TKO 11) and defeated a tough roster of fighters that includes wins over Junior Jones, Wayne McCullough, Marco Antonio Barrera, Guty Espadas Jr., In Jin Chi, Paulie Ayala, Carlos 'Famoso' Hernandez, Jesus Chavez and recently Manny Pacquaio.  Every name on that list is or was a solid fighter at some point during their career and for the most part Morales took care of business in championship fashion. He has also done what only Chavez and fellow arch rival Marco Antonio Barrera have in winning championships in three different weight classes (122lbs, 126lbs, 130lbs). It doesn't seem that a fighter could be more complete than the Terrible One.
"His track record is phenomenal to say the least," said Henry Alvarez. " He has fought everyone and anyone near or above his weight class for over a decade and he's won all but two of those fights, and both of his losses to Barrera were close and sometimes controversial at that."
Morales has given fans exciting knockouts, hard fought battles and he's bit his lip and dug deep when needed to in order to pull through victorious. He is one of the most complete fighters in the game - he can brawl, box, be crafty defensively at times - and has established himself as an elite pound-for-pound champion. So what more can a fighter to do to live down the shadow of Julio Cesar Chavez?
" [Morales] can't do anything to be greater than Chavez and I'll tell you why Mike, said Henry as he paused to collect his thoughts for a moment. "He could continue to beat the best fighters for the next 5 to 6 years but he's always going to be second to Chavez because Chavez was special.
"What I mean man, is that Chavez made people, he made a whole country feel proud to represent Mexico. For a long time Mexicans felt like they couldn't be proud and felt like they didn't have anything to be proud of and then Chavez entered the ring and he changed everything, Mike. He changed the outlook for a country. No fighter can take that away from Mexico or become bigger than that feeling Chavez gave Mexico."
 As I heard the tone of Henry's voice you could feel the passion when he spoke and it got me to wonder and ask the question, what can Morales do to get the recognition as being a great Mexican fighter and not a "good fighter, but no Chavez." Certainly that comes up enough and it has to wear on a fighter with as much pride as Morales.
"Morales is a great fighter and most people realize that, and he could end up being a better overall fighter than Chavez. He could go 70-2 and be as dominant as ever and then it would be foolish to say Chavez was better than him," said Alvarez.
"But as far as being a greater fighter, that is hard to imagine. Chavez's accomplishments go beyond winning titles in multiple weight classes and beyond having an iron chin or a great heart. It's the inspiration he gave Mexico and the people of the country. Guys like Morales and Barrera add to the legacy of what makes it great to be a fan of Mexico and the fighters the country produces.  That's all they can do and most of them know that. If they don't they should by now."
Erik Morales doesn't need to feel like he's settling for less. He can only be who he is in and outside of the ring and to be honest, who he is and what he has accomplished is enough in my book to make me one of the greatest Mexican fighters to ever lace up a pair of gloves.
Maybe Morales isn't the greatest. Maybe he's nowhere near the greatest. The debate will go beyond what I write or what Henry Alvarez had to tell me. It'll go on for years, decades even and that is the mark of a great fighter. The old cliche goes something according to "You don't know what you have until it's gone."
When El Terrible says goodbye to boxing, perhaps then and only then, the Tijuana warrior will get everything he deserves, and more.
I would like to thank Henry Alvarez for taking the time to speak with me. He can be reached at Fight4mex@yahoo.com
Send questions and comments to: tyson180@aol.com