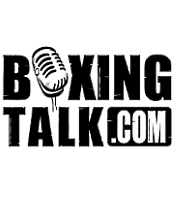 By Ramon Rodriguez
As Boxingtalk FIRST reported on Wednesday, Eric Morel was refused a boxing license and therefore will not be able to challenge Fernando Montiel for the WBO 115-pound title as he planned to do on on the Hopkins-Taylor undercard July 16, 2005. 
While there is much anticipation at Golden Boy Promotions surrounding the mega-event on July 16, the news about Morel was very disappointing to Montiel, whom they promote.  "The Nevada State Athletic Commission did not give an exact reason that we know of, they just didn't grant Morel a license because of his ongoing legal situation," said Golden Boy's Oscar De La Hoya. "Morel's lawyers were confident that everything would work out and we were too. Now we're obviously very disappointed with the commission because the public wanted to watch this fight. We're going to have to talk to the commission and ask them why Morel got to fight (Martin) Castillo and not us," said de La Hoya. "I truly feel it's unfair to the fighter, changing opponents having only a week and a half.  The reason almost certainly comes from the fact that Morel pled no contest to sexually assaulting a 15 year old girl last month.
But despite the sour news, GBP is confident that Montiel will put on a spectacular performance, regardless of who is selected as the new opponent. "Now we have to shuffle around with our matchmaker Eric Gomez to find a new opponent whose style is similar to Eric Morel, which will not be difficult since Fernando Montiel has obviously been training very hard," said de la Hoya.
Montiel wasn't quite as optimistic. "I feel uncomfortable about not getting to fight Morel because we trained specifically for him and now we have to fight someone we don't know. But we are going to do everything possible to win this fight and prepare ourselves for this new opponent," said Montiel on a conference call. "That's part of boxing. I will prepare for this new opponent just as hard as I've trained. A champion has to be ready to take care of business—a great champion has to be ready to beat any style so I'm not worried at all. Whoever fights me is going to be a worthy opponent because not just anyone can fight for the championship. After that we'll look for the best. I would really like to fight [WBA champion] Martin Castillo and Jorge Arce because those would be great fights that would generate a lot of money."