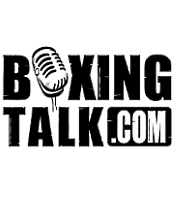 Press Release:
The battling Mitchell twins out of Philadelphia, Eric and Aaron, are looking for a few  good fights in 2006 after recently receiving their promotional freedom from Don King Productions. Eric (18-4-1, 9 KOs) is coming off of a sensational first-round knockout of previously unbeaten Rob Dula (now 15-1-1) a year ago in St. Louis, while Aaron's (23-1-1, 18 KOs) last fight was a fifth-round stoppage of Carlton Holland a little over two years ago in New York City. "The Mitchell twins against anybody from welterweight to middleweight in the world is like a putting a Rotweiller in against a Poodle," the Williams' manager Jim Rider said.
Eric has won six of his last seven fights, the exception a 10-round loss by decision as a last day replacement against now junior middleweight titleholder Ricardo Mayorga. Eric's most notable victory to date was a twelfth-round TKO of Ross Thompson (24-4-1) in 2001 for a regional middleweight title.
Aaron is riding an 11-fight win streak, all by knockout, including notable victims such as Manning Galloway, Miguel Julio, Maurice Adams and Fidel Hernandez. A four-round loss to Keith Mullings in 1993 and a 1997 draw with Lloyd Joseph are the only blemishes on Mitchell's otherwise perfect pro record.
Representatives of worthy opponents only for either of the Mitchell twins may contact Jim Rider (
ridebox58@aol.com
), matchmaker John Beninati (
match4346@aol.com
) or Boxingtalk (
gleon@boxingtalk.com
) if they are interested.