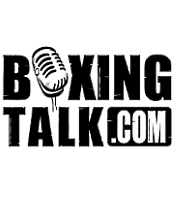 Most fighters dream of having international name recognition like Mitch Green has.  Sadly, for Green, he's not well known for great battles inside the ring, but for his New York City street fight with Mike Tyson, verbal assaults on Don King, and his association with a notorious street gang. Green goes by the ring alias "Blood," and legitimately boxed Mike Tyson in 1986, losing a unanimous decision at Madison Square Garden.  Green maintains he lost the fight because his mind was on a dispute he Promoter Don King over money. 
Green earned $30,000 for the Tyson fight, money that was not only disrespectful by his terms, but money he couldn't wipe his "ass with." What made Green further see "blood" about the situation was how King at that time, was building Tyson up and doing what he could to market the future champion.  Green made a promise to himself that if he ever ran into King or Tyson under any situation, he would let them both know he felt "dissed" over the money issue,
Green got his chance to express his sentiments to Tyson in August 1988 when the to just happened to be at the same store at 4 AM.   Tyson was reported to have pulled into a 24-hour store on Harlem's 125th street called Dapper Dan's to pick up a custom made jacket. Green denied this writer's theory that someone was tipped Green off that Tyson would be there.
Tyson would later explain at a 1997 trial over the incident that Green started complaining about being cheated out money for their 1986 fright, and that Green grabbed and ripped his shirt.  Tyson testified Green wouldn't allow him to leave the store, and once Tyson did exit, Green followed behind "ranting and raving" and tore Tyson's shirt again. 
Tyson told jurors after Green ripped his shirt a second time, he hit Green and Green fell.  Tyson said Green got up "throwing punches"  and Tyson claimed he hit Green again, and Green fell once more;  Tyson said he ran to his Roll-Royce and locked the doors, but Green started beating on the car's windows broke the side view mirror.   Tyson admitted to jurors he was angry by this point, and exited the car and hit Green again and this time Green didn't get up.   During the altercation, Tyson broke his hand, and Green suffered a broken nose, five stitches over the bridge of his nose, and a swollen left eye.
Green today admits he was verbally abusive towards Tyson, but maintains Tyson never knocked him down, and that Tyson "suckered punched me and he ran to his car like a sissy."  Green further inserts, "If that sucka knocked me down as many times as he says, why he'd pay me money instead of giving me a rematch?" notes an angry Green, who still talks as if the incident happed last week.
Green sued Tyson seeking 25 million in damages, but was awarded  $45,000, more than he made for his "real" fight with Tyson;  the jury agreed with Tyson saying Green provoked the fight, but felt Tyson should responsible for injuries to Green.   "He know he didn't really beat me the first time [talking about his 1986 fight with Tyson], that's way he punked out and paid me money instead of fighting me" says Green speaking loudly.   
Althought there was a report claiming that after Tyson was convicted of rape in the 90s, he reached out to Green via jailhouse letters, and Green corresponded thus ending the long-term feud. 
Not only is the claim false says Green, but he adds insult to Tyson's intelligence by saying, "The boy can't read let along write his name" says Green who mumbles to himself as if he can't believe anyone would think he and Tyson were pals.  "How can you write someone when you can't spell your own name?" asks Green.  However, Green does admit that he and Tyson ran into each other eight months ago on the street, but this time there was no fighting, and Green claims Tyson gave him $600 in cash but wouldn't says why the former champ offered him the money.
Not only is Green still angry over his claim that he was cheated out money for the Tyson fight,  but he's still bitter over what he believes was a "set up" by Don King, whom he refers to as "Donkey"  in preventing him from fighting for a title.  Green contends King "sold him out" of a second rank position and a title shot at then WBA champ James "Bonecrusher" Smith.   Green says he and King had a verbal agreement that Green would be next in line to fight Smith, but unbeknownst to Green, "Terrible" Tim Witherspoon got the shot, and not only lost, but put on one of the poorest performance on HBO's boxing history when Witherspoon came in out of shape and got knocked down three times losing by TKO in round one.  
"I told Donkey I was going to break his neck on national TV" referring to losing his chance at Smith.   "My goal is to expose all these chumps" adds Green who's only psychological was that he "saved face" by "dissing" King in public.   
Green was born in Jamaica Queens NY and as a teen, got involved with drugs, guns, and became  the leader of street gang the "Bloods;"  in fact, Green was so involved in the gang life, he says he developed a reputation as "The King of the New York street gangs."  
The 6-feet-5 250 ponder says he's been shot three times, and they last guy who shot him, Green maintains he, "I knocked his [expleitive] out"   Green says he's been involved in a gas station robbery, and has been arrested more times than he cares to count.   He's in the process of getting his drivers license reinstated, and says he lost it for unpaid tickets and driving when they were revoked.
Green's last fight was in 2005, a fourth-round KO win over a "stiff" but he's not been busy in the ring since, and when the question of if he considers himself a fighter in 2006, he becomes defensive.   "I've never been knocked out.  [Mike] Tyson,  [Roy] Jones Jr.,  [Hasim] Rahman, all of em'  been out, not me!" says Green who supports himself as a part-time bouncer, security guard, and signing autographs for fans at $5 per picture. Although its hard to imagine many people willing to pay for his signature, Green says he has several autograph requests "he hasn't gotten around to yet."   
Green's a complex man.  It took a total of 12 interviews to complete this story.  At times, he refused to talk unless a "check" was on his coffee table by a certain date.   At other times, he was gracious, and ending the conversation with "God bless you" and still, other times he called this writer at both midnight and 4 a.m. "ready to do this thang (the interview)."  Green's a prolific storyteller and has knows how to give the "media what they want" and admittedly he's great with the one-liners (what writer wouldn't  love the quotes: "If you can't beat 'em eat 'em," talking about the second Holyfield-Tyson fight ) Green is a man whose bitter about a lot of things in life, and one gets the sense that for Green, the persona of being notorious is what keeps him seeing blood in his eyes even at situations and people that have done him wrong years and years ago.
Near 50 years old, Green is targeting a fight with Erick "Butterbean" Esch, whom he calls "limeabean."   Asked if fans and media will take him seriously fighting guys like "Butterbean" he quick to add, "All fights are hard.  I'll make it [the "Butterbean"] easy."  Green then goes into a tyrant about James Toney and Hasim Rahman saying he'll knock both men with ease.