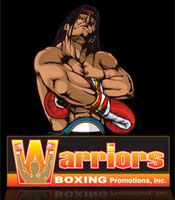 After a stirring seventh round TKO of Howard Eastman on ESPN2's Friday Night Fights last weekend, top middleweight contender Edison "Pantera" Miranda is eager to take the next step in his career and bring home a world championship.
"I predicted a knockout of Howard Eastman on March 24th and I delivered one," said Miranda, now 26-0 with 23 KOs.  "Now I have another prediction – I will knock out anyone at 160 pounds – at least anyone who is willing enough to step into the ring with me."
Last Friday, Miranda, a native of Buenaventura, Colombia, delivered on his promise with his stoppage of Battersea, England's Eastman, a two-time world title challenger who had faced the likes of Bernard Hopkins, William Joppy, and Arthur Abraham.  Eastman had never even been hurt before, let alone stopped.
"I have a lot of respect for Howard Eastman because he came to the United States to fight me and he never ran from me – he came to fight," said Miranda.  "I heard he went to the hospital immediately following the fight and I wish him a speedy recovery.  I know he will be a tough test for anyone in the division when he returns to action."
With his victory, Miranda has now been established as the top contender for IBF middleweight champion Arthur Abraham.