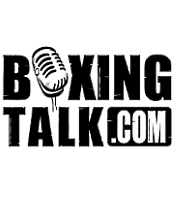 Press Release: The clock is ticking for Ross Minter. The English welterweight champion now finds his mandatory contender John O'Donnell breathing down his neck following Alan Bosworth's decision to return to his the light welterweight division. Minter was due to make a voluntary against Bosworth in May, but the 27-year-old champion withdrew with an injury and then Bosworth decided to move down in weight. That leaves O'Donnell as the new mandatory for Minter.
 "I understand Minter's not fighting Bosworth anymore," said O'Donnell on hearing the news. "So I want to let him know that I am here, ready and waiting. Let's get it on straight away. He better not swerve me. There is a lot of talk around him and he should want to back that up by fighting his best rivals."
Unfortunately, the 20-year-old may not get a shot at Minter because Minter is looking at a bigger opportunity for himself "I have heard a whisper that he might vacate to fight Takaloo for the WBU title," says O'Donnell. "If he does go down that route, that tells me all I need to know. You don't vacate a genuine title like the English to pursue a WBU. That's not what this sport is about for me. You should stand up and be counted."
"I want to do things properly," the Shepherds Bush fighter, with Galway ancestry, continued. "Not the way I see the likes of Amir Khan and Kevin Mitchell doing things, fighting people who, I believe, have joke records and who look half their size. Mitchell's also got one of those intercontinental titles; I don't rate them one bit. I want Minter for the English. But if he bottles it, how about Matthew Hatton and me for  the vacant title? [Matthew] Hatton's talking about fighting for the  British. Well how about doing things the right way and getting the English situation sorted out first?"
O'Donnell's remarkable pedigree suggests he has the talent to vindicate his claims. As a junior amateur he won virtually every honour, including Olympic gold. As a professional, he has rattled off eleven  straight wins with his slick, southpaw, combination punching. "I'm  looking to clear these boys up and move on to the British title this year. I want to become one of the youngest-ever British champions. Minter, Hatton, Muttley and Jennings; I'll wipe the floor with any of them."
Last time out he got the normally durable Duncan Cottier to quit on his  stool after three rounds of punishment. "John is a sensational fighter," appraised his promoter Mick Hennessy. "He genuinely has everything you need to succeed at the very highest level. He is also a very marketable fighter. He has the potential to become a massive household name in the future, both here and back in Ireland."