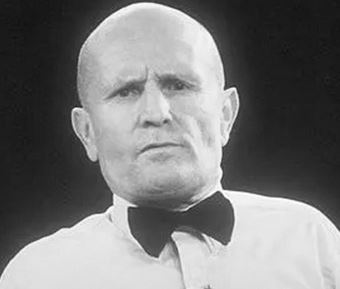 Hall of Fame referee Mills Lane has passed away at his home in Reno, Nevada. Lane achieved a level that very few people ascend to in the contentious and self-serving world of boxing: Lane was universally loved and respected by everyone fortunate enough to come in contact with him. Arguably the greatest referee of modern times, Lane passed away peacefully surrounded by his wife and two sons. As a boxer, Lane was an NCAA champion who reached the U.S. Olympic trials in 1960. But it was as a referee that Lane had a historical impact on boxing. The championship fights he officiated are too numerous to discuss, but here are a few: In 1972, Lane oversaw Muhammad Ali's win over world light heavyweight champion Bob Foster. In 1982, he officiated the historic heavyweight fight in which Larry Holmes stopped Gerry Cooney. In 1993, he refereed an outdoor heavyweight championship fight between Riddick Bowe and Evander Holyfield that was disrupted when a parachutist landed in the ring. Lane maintained order as best as anyone could have, and the fight was able to resume, with Holyfield regaining the championship. In 1994, Lane was confronted with an unprecedented situation when, with a vacant heavyweight championship at stake, Oliver McCall suffered a mid-fight emotional breakdown. McCall began crying and allowing Lennox Lewis to punch him at will, forcing Lane to choose the correct moment to stop a significant sporting event for the mental and emotional (as well as the physical) safety of the distraught McCall. In 1997, Lane disqualified an out-of-control Mike Tyson after Tyson infamously bit off a piece of Holyfield's ear. Lane's quick thinking, decisiveness and strong moral compass enabled him to see these situations through in the most dignifiable manner possible given the insane circumstances that were suddenly thrust upon him.
Lane, however, was much more than a great referee. He was also a law school graduate, a criminal prosecutor and eventually, a district court judge in Nevada's Washoe County. After he stopped refereeing, he became a television personality (starring in the syndicated court TV show Judge Mills Lane and in an animated version of himelf in Celebrity Death Match) as well as a boxing promoter until his health forced him into retirement. Lane rarely appeared in public after suffering a stroke in 2002, but was elected to the International Boxing Hall of Fame in 2013.
Among the many social media tributes that were posted in Lane's honor was one from promoter Tony Holden, who briefly partnered with Lane on Let's Get It On Promotions at the beginning of the century. Here is Holden's tribute to his former partner and friend: "This is a tough one. We lost one of the best men in the history of boxing. We lost Mills Lane. If you could describe Mills in one word it would be integrity. The biggest honor in my life was Mills resigning from the Nevada Athletic Comission to become my partner as a boxing promoter. It did not last long [because] he had his devastating stroke after our fourth event. Mills was a very close friend and I will always cherish the times we spent traveling and working to improve the business side of boxing. He adored his two sons Terry and Tommy and always spoke of his love for his wife Kaye. It was an honor to call Mills Lane my friend. I'm sure when Mills enters heaven the angels will shout 'Let's Get It On!' Rest In Peace my friend."
Respected matchmaker Eric Bottjer wrote his own eloquent tribute on social media:
I never met Mills Lane. The closest I came to doing so was July 9, 1995 at the Reno-Sparks Convention Center. I was sitting at a table inside the convention center, selling a program book I made for the Tracy Patterson-Eddie Hopson fight. Lane, dressed in his referee's outfit of dark slacks, light blue shirt and bow tie, had just entered the arena and casually grabbed three of my $2 programs off the table. Without breaking stride, he glanced at me, made a fist with his left hand and said, "all riiigghhht!" The girl I was with started to walk after him to get the six bucks, but I laughed and stopped her. "He can do that," I told her. "Actually, ONLY he can do that." It's a boxing moment I treasure.
Lane passed at 85 last week. He was a tough man. A public figure for much of his adult life, his last 20 years were spent battling the effects of a stroke. Mills was so much more than a Hall-Of-Fame referee. Born into wealth in Savannah, Georgia, Lane had the work ethic and morals of someone of modest means. He graduated from the University of Nevada-Reno with a business degree, was a good enough amateur boxer to fight in the 1960 U.S. Olympic Trials and went 10-1 as a pro before getting a law degree and entering law enforcement. He settled in Reno, working as an investigator as a deputy sheriff before becoming a district attorney and eventually an elected district judge.
He became famous as a referee, noted for his work in the Larry Holmes-Gerry Cooney heavyweight title fight in Las Vegas in 1982. His trademark was line was, after giving instructions to each fighter mid-ring and asking if they had any questions, "Let's get it on!"
Lane had his own TV show for awhile, ala Judge Judy. He was better known than almost all of the boxers whom he officiated. MTV even had him as a claymation character in its series "Celebrity Death Match." But he will be remembered for his work in the ring. He had dozens of fine moments. Most note the "Bite Fight," where Lane disqualified Mike Tyson in his rematch with Evander Holyfield (Lane's instincts were to immediately DQ Tyson after the first chomp, but after a brief conference with commission executive Marc Ratner, Lane's judges' skills kicked in and he allowed Tyson another chance, rightly giving Tyson the opportunity to decide his own fate, which he did moments later). My favorite was round 2 of the first Holyfield-Riddick Bowe match. The pair were going at it and there was some hitting on the break. Lane jumped in to admonish them, but when he saw there was no let-up and that neither man was gaining an unfair advantage, Lane let the fighters sort it themselves. Not many referees would have done that. Lane may have been a star, but he knew the fans paid to see the fighters.
While I never knew Lane, I read his book and loved the wisdom he imparted. He are some gems from "Let's Get It On," published in 1998:
"I'm old, I'm bald and I'm short, not only in stature, but in patience for those unwilling to give their best effort"
"If you want to see courage under pressure, if you want to see someone transcend obstacles under difficult circumstances, you owe it to yourself to watch a good, competitive prizefight"
"The most valuable lesson installed in my by the Marine Corps is that you accomplish little without the help of others. Anyone who thinks he or she can get to the top without the aid of others is a damned fool"
"You show up for work with a smile on your face and attack your job as if your life depended on it"
"Muhammad Ali wasn't about money. He was a man who functioned solely on the courage of his convictions"
"Losers are gutless. Losers will quit on themselves as quickly as they'll quit on you"
"There is no easy way to describe defeat. What bothers me, though, is the absolute emptiness and heartbreak a loser (boxer) experiences"
"There is right and there is wrong, and each of us has choices. The choices we make determine our future"

"There's one thing I can tell you about Don King: His checks don't bounce"
"The most enduring lesson I learned from my father is that if you want people to treat you with respect, you first must treat them with respect."
As I said, I never knew Mills Lane. Never met the man. But I know he was as good as it gets. Because one life lesson I have learned is you can judge folks by whom they are closest. I'm not close friends with Mills' sons Terry and Tommy, but I have dealt with them personally and professionally and I wish there were more people like them in my orbit.
Safe Travels, Mills Lane
Boxingtalk sends it deepest condolences to the family and many friends of the great Mills Lane.