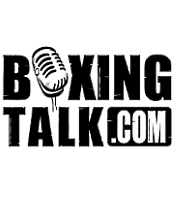 In the beginning of July, boxing fans in Reno, NV were treated to seeing an entertaining scrap between Elena Reid and Stephanie Dobbs.  Reid was coming off of a knock out loss in January and Dobbs is a journeywoman fighter who had reeled off four straight wins to get back to .500.  The fight took place as the second bout on the card as the crowd walked into the arena.  Reid played a major part of the promotion; however, at the end of the day, her fight with Dobbs was called a "Special Attraction" geared towards more ticket sales.  All of women's boxing put their hopes into this weekend's, now cancelled fight between Christy Martin and Lucia Rijker as the fight that would bring woman's boxing out of the obscurity of being a sideshow.
Christy Martin gained fame when she signed with Don King and fought on his PPV undercards, mostly headlined by Mike Tyson.  Martin delivered with entertaining fights and spectacular knockouts.  The WBC bestowed her as the pound for pound women's lightweight champion, whatever that means.  Rosanne Barr even came into the act as Martin's manager.  While Martin continually looked great in her fights, it rapidly became time for her to have a worthy challenger.
Enter Lucia Rijker.  Rijker has the look of a very strong fighter and delivered devastating knockouts all the while calling out Christy Martin.  In 1997 following her with over Andrea DeShong (the only person to have defeated Martin to that point), Rijker began calling out Martin with Bob Arum guaranteeing the winner a million dollars.  While Rijker and Arum were serious about the fight, Martin mucked the idea and continued fighting her undercard bouts for DKP.
While the fight taking place back in 1997 when women's boxing was peaking would have been the best scenario for the two fighters and the future of women's boxing, both fighter were reduced to fight as "Special Attractions".  Martin continually insisted that she doesn't need to prove anything and the fight with Rijker was unnecessary.  Public interest in both fighters dwindled.  In 2000, when Martin was scheduled to fight on the undercard of Felix Trinidad-David Reid, Riker showed up at Martin's press work out and started a fight that escaladed to Rijker hitting Martin.  The media ate it up and many believed the fight would certainly be on.  As it would come to pass Martin would declare that Riker is too did not deserve to fight her because she has no class.
In the years following, both fighters have fallen off of the boxing map.  Since 2001, Martin has only fought three times.  Two of which were complete mismatches to garner the highest amount of money.  First, Martin took on Mia St. John, a fighter known more for being in Playboy than her boxing ability.  Additionally, St. John fought mostly as a featherweight before taking on the welterweight Martin had grown into.  Nine months later Martin would fight another mismatch where she moved up from welterweight to super middleweight to take on Laila Ali.  Martin fought hard, however, was ultimately knocked out by the bigger, stronger fighter.  Since the turn of the century, Rijker has only fought three fights that could be missed. 
This weekend marked the final attempt at bringing women's boxing to the main event.  With the success of the movie Million Dollar Lady, Martin and Rijker attempted to cash in on their rivalry.  The winner would receive a million dollars; the biggest purse in women's boxing history.  While headlines were attempted to be made, very few were.  At the end of day, they came up a day late and a dollar short.  The novelty of a women's superfight between Martin and Rijker had grown stale.  Fortunately for the show's promoters, Rijker would suffer an injury canceling the fight that had only sold 500 tickets.  With the fight following Taylor-Hopkins, the PPV sales probably weren't looking too promising either.
So where does women's boxing go after the fallout of Martin-Rijker?  When Boxingtalk spoke with Elena Reid, she expressed that woman's boxing needs to gain more media coverage and better marketing.  There really are not too many fights that can garner the attention of the media here in the states.  Reid has a potential superfight in Germany with a rematch of her controversial draw with Regina Halmich.  There also is Laila Ali out there for the public to watch, however, she has only one big challenge out there in Ann Wolfe, a fight she is not interested in.  Ali has taken the path of least resistance and used her father's name to build a career.  Ali seems content with being a sideshow and not doing good for women's boxing.  The Martin-Rijker could still take place after Rijker heals, however, the next time a strong undercard would be needed, or to place it on one of Arum's other PPV attractions of the Chavez's. 
To this point, women's boxing has failed to take center stage.  People can only speculate whether or not women's boxing would be further along had Martin chose to fight Rijker sooner, giving women's boxing their biggest fight when the public interest existed.  
Send questions and comments to: presnellcharles@Yahoo.com