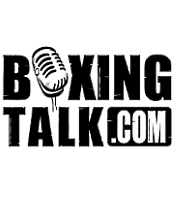 Two nights ago, Boxingtalk.com spoke with former undisputed heavyweight champ, "Iron" Mike Tyson to get his thoughts on tomorrow night's super fight between undisputed middleweight champ, Bernard "The Executioner" Hopkins and multi-division champ Oscar De La Hoya. Tyson also tells us what he thinks about the expected October 2 slugfest between Felix "Tito" Trinidad and Ricardo "El Matador" Mayorga.
Tyson On Hopkins vs. De La Hoya
"Nobody loves Bernard Hopkins more than I do. I like him to win the fight but I don't think he's going to kill him like you're thinking,"
said Tyson after I gave him my take on the fight.
"Look, Oscar didn't do much in his last fight and he didn't look good, but he still threw more punches than Bernard Hopkins did. I just don't care about who's getting the money or who the money's on, I just hope it's a great fight."
Tyson On Trinidad vs. Mayorga
"Trinidad is going to clip this kid so lovely it's not even going to be funny. But Mayorga is one of those CRAZY GUYS, HE'S CRAZ-EEEEEEEE! I thought I was crazy, this dude is crazy for real. Even though he hasn't fought in two years, Trinidad has probably been training for a while. A guy like me, if I'm off for two years, that means I wasn't training for two years. If Trinidad was off for two years, he might have been training for almost a year already. That's going to be a great fight though."
Stay tuned to Boxingtalk.com for all the latest on "Iron" Mike Tyson.
MEMBERS CLICK HERE TO SEE WHAT TYSON HAD TO SAY
Send questions and comments to: gleon@boxingtalk.net