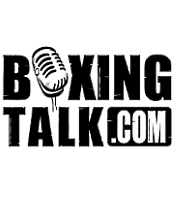 Many people around this time of the calendar reflect at the fleeting year and look ahead to the upcoming New Year. Countless of us want to make the forthcoming year a memorable one and hope that the New Year brings prosperity. Numerous of people even go through the timeless tradition of making New Years resolutions. Well there is at least one person among us who has vowed to get an early start on his 2006 pledge, and that's Mike Anchondo. Anchondo will get his chance at redemption when he faces journeyman lightweight Antonio Ramirez in a 10 round attraction.  
Anchondo and Ramirez are set to square off this Friday December 9th as part of the inaugural boxing series entitled, Boxeo Caliente. Boxeo Caliente will take place at the Paradise Theater, located at 2403 Grand Concourse, in the Bronx, New York. Anchondo a former world titlist brings a record of 25-1 and 18 wins via the K.O. while the 33 year old, New Jersey based Ramirez brings a respectable record of 24-9 with 17 wins by K.O.
 The last time fight fans saw Mike Anchondo in the ring, was in defeat at the hands of Jorge "El Hyena" Barrios. As is public knowledge by now, Anchondo the former WBO Super-Featherweight champion, was defeated prior to his eventual 4th round TKO loss in the ring at the hands of the Argentine. Anchondo failed to make the mandatory weight for his April 8, 2005 title defense against Barrios. This catastrophe at the scales thus cost Anchondo, $30,000 dollars, along with the forfeiture of his precious belt, without even taking a single punch. There is a sense of irony that the venue for Anchondo to make his comeback fight is a place that was shutdown and abandoned for nearly 3 decades. It's almost the ideal place for Anchondo to take that first step in what he hopes to be a championship run.
 "I don't want to take anything away from Barrios. He is a good fighter and I respect him for beating me on that night, but those who know me, know that he did not fight the real me that night," said Anchondo.
 "Things happened during my camp that I really don't want to rehash anymore, things went wrong but I have no excuses for my performance that night. There were distractions yes but I take full blame for my loss," stated Anchondo.
 One individual who is still a huge supporter of the Californian is DJ Montano Cordova. DJ is a member of the Florida based Team Freedom promotional company. DJ has worked with Anchondo in the past and feels that the public has yet to see the true potential of Anchondo.  
 "I was surprised that he did not make weight when he fought Barrios. It really gave people the wrong perception of him. I know how hard he works and how disciplined he is. He is a good listener and trains very well. I promise you will see a different Anchondo on Friday night. I know him, and I know he can fight. People will see a different fighter than the last time out," said DJ.
 One major difference for Anchondo this time around is his head trainer will not be Buddy McGirt. Roger Bloodworth has taken over the duties as the care taker for the 23 year old Anchondo. Bloodworth maybe a familiar name to Boxingtalk readers because he trains former IBF lightweight champion Robbie Peden and was at one time a member of Fernando Vargas's team.
 "Roger has taught me a lot in the past 3 months of working with him. He has shown me a lot about my self and I have really seen a difference in myself," said Anchondo. 
 "This camp is different in the sense that we are doing more boxing and technique work. The last camp was about regulating my weight," said Anchondo.
 "I have learned a lot about myself and I have matured a lot since my loss. It was a humbling experience and an experience that I will use to only make me a better fighter. This loss has taught me to be a professional athlete. Up to that point I really was just getting by on my natural talent. I have dwelled on it enough and now I am looking forward to getting back on the winning track," said Anchondo.
 "I want a rematch with Barrios very badly. I want my title back. Even if he is not the champion when I get my chance at a world title again I don't care I just want to prove to the world that I can beat him. The normal me will take him out with ease," said Anchondo.
 Anchondo who is as cordial and soft spoken a fighter as you would want to meet says that his drive and motivation is to avenge his only blemish up to this point in his profession. However Anchondo said that in no way is he overlooking the durable Dominican Ramirez.  
 "In a way this is the most important fight of my career. I know very little about Ramirez. I saw a little tape on him and he is a brawler, which is great, that means I wont have to look for him and he will bring the fight to me and that is really tailor made for me. I am coming to win and to look impressive," said Anchondo.
 "I will be a factor in the 130 pound weight division. I know I have the potential to not only capture my title but to be a legend in this sport. That is my future. The abilities have been unfolding and I see them when I am in the gym. 2006 will be a great year for me in my career. I will be more active and my promoters have done right by me, my hat goes off to Team Freedom, they have been totally professional with me. At 23 years old I feel strong and ready to be a champion once again" said Anchondo.    
BoxingTalk would like to thank Mike Anchondo for his time and want to wish him continued success in the future.
Send questions and comments to: sprjr21@yahoo.com