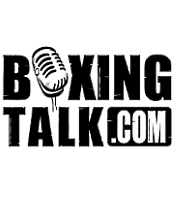 Press release:
Undefeated, hard-hitting Puerto Rican sensation Miguel Cotto will be featured in the top undercard bout of the Vitali Klitschko-Danny Williams world heavyweight championship fight on Saturday, Dec. 11, live on HBO Pay-Per-View from The Mandalay Bay Resort & Casino in Las Vegas. Cotto will make the first defense of his World Boxing Organization (WBO) junior welterweight title against former world champion Randall Bailey. 
In other bouts on the HBO Pay-Per-View telecast that begins at 9 p.m. ET/6 p.m. PT, former International Boxing Federation (IBF) junior lightweight champion Carlos "Famous'' Hernandez will return to the ring for the first time since his memorable battle with then-WBC/IBF champion Erik Morales to face Juan Carlos "Ranchero'' Ramirez and Carlos Navarro will meet former WBO super bantam champ Agapito Sanchez at 130 pounds.
Hernandez:
 More than anything, I am very happy to be on this show and this card.  It is a pleasure to be on a great card like this, especially after having a great battle with Erik Morales and I am coming back to do battle against Juan Carlos Ramirez and I plan to do what I do best and that is win. 
Question: Miguel, Bailey has been saying that you have been fighting guys that were really not 140, but 135-pound fighters moving up in weight.  What do you think about him saying that you are fighting guys that are smaller than you?
Cotto:    We will find out when we get up in the ring on Dec. 11.  I think I am ready for him. He may take a couple of rounds, but after a couple more rounds we see if he thinks I am still not ready for a 140. 
Question: Carlos, how long did it take you to come down from that emotion loss to Morales and how long did it take for you to start focusing on this fight?
Hernandez: I would say about two months. Obviously, I was feeling pretty sad, not just for me but for my country people. But afterward, I felt inspired to come back. I want to win another world title. The feedback that I have been getting  from the Mexicans when I go to Mexico was that they love the way that I fought and that makes me feel good and it inspires me to train hard.
Question: Miguel, do you really consider Bailey a very tough and dangerous opponent like a lot of people think he is? 
Cotto: Yes, without a doubt.  Once you are in the ring, all of the opponents are dangerous.  You cannot underestimate anyone.  You have to be ready for everyone. 
Question: Miguel, how is your weight and what kind of condition are you in?
Cotto:  I have done what I always do to get ready for a fight. I have been working real hard.
Question: Miguel, what has it been it like since you have won the world title?
Cotto: There are a lot more expectations of me.  I know there is a lot more pressure on me to do well.  That is what I want to show on Dec. 11 that I am ready for this. 
Question: Miguel, you are fighting in a division that is very deep and has many known fighters – Floyd Mayweather, Kostya Tszyu,  even Sharmba Mitchell who just lost.  Can you give us your opinion and thoughts about some of the top fighters in your division that maybe you will face eventually? 
Cotto:  Without a doubt, those guys have their strong points. They are all very hard workers, they know how to get to the top. But I think I am more than ready for any of those guys whenever the opportunity comes.
Question: Miguel, do you think that you will be getting those fights sooner than later?
Cotto: I do not think that is really my choice.  I do not really know who I am going to fight.  I leave that to Top Rank;  whatever they want to do with my career is fine with me. 
Question: Ramirez has been pretty much fighting as a featherweight.  Do you think fact he  is coming back to super featherweight might give you an advantage inside?
Hernandez: I do not think so.  When he fought Acelino Freitas for the title at 130, he was putting on a great fight and, in fact, it was counted as a knock down when he dropped Freitas. He seems to be the kind of guy who likes to work hard and makes fights very difficult.  I just think that Freitas is a very hard puncher and that he got him out as soon as he did because of his punching power.  But if he did not have his punching power, I believe it would have been longer and who knows what the outcome could have been.
Question: Carlos, did you see the fight with Erik Morales and Marco Antonio Barrera, what did you think and would you like to fight Barrera if you stay at 130?
Hernandez: Yes, obviously it was a close fight, but I felt that Barrera did win and now that he has beaten Morales, the guy that beat me, I would really like to beat Barrera.  To face Barrera I think would be a great fight and one fight that people would enjoy. 
Question: Miguel, besides the pressure of winning a world title and all that entails, do you feel pressure being called the "next Felix Trinidad?"
Cotto: I never believe that I am taking anybody's place. I am not a substitute for anything.  I think my career is my own. It is what I do that is important, not what other people think. So I want to give everyone a good feeling about my fights, but I also know that I cannot be compared to other guys.
Question: Carlos, when you look back on your career, what do you think about when you think of what you have accomplished?
Hernandez: I think back and I see a good example.  And more than anything, it is perseverance.  I see that I persevered and I am still not done.  I have many goals in life after boxing, but of course, I have other goals now and that is to be champion of the world again. 
Question: Miguel, how do you feel when people talk about your weight and how getting down to 140 is not easy for you?  And now that you are going to defend the title, as a world champion, do you feel any different?
Cotto:  I always come in and make my weight when I am supposed to make it on the day before the fight. People like to talk and write about it, but I always make 140 and that will happen in this fight. I know there is more responsibility now that I am a champion.  But I am ready for it and I will show everyone in the ring.
Question: Carlos, if you do not get the opportunity to fight Barrera right away, would you go after another title like the IBF where you still rank No. 3 or No. 4?
Hernandez: I would like to win the WBC title belt. Ever since I was a little kid, I always wanted that WBC title.  I have had three opportunities to win it and have not been able to.  But if the opportunity comes to fight for another title, we will take it. I want to be a world champion. 
Question: Miguel, is there anyone in the 140-pound weight class that you would particularly like to fight? 
Cotto: I have no favorites.  To me, whoever the company (Top Rank) tells me to fight I will. It is not important to me who it is, when it is.  As long as they think I am ready for it, then I am ready to go.
Question: Miguel, why are you so confident and willing to put your whole career in your company's hands? 
Cotto: After 21 fights, the company (Top Rank) has shown how good they have been to me and I think I responded to every challenge they put in front of me.  I think we have developed a good relationship. I know that they are going to put me in there with guys that they think I can handle and I know that I can beat.
Question: Miguel, how has your sparring gone and has it been good?  Did you see Bailey fight when he fought in 2002 in Puerto Rico?
Cotto: I never saw Bailey fight when he fought in Puerto Rico.  All my sparring has been good.  They usually send very good sparring to me and I think the work that I have done with these guys will show on Dec. 11. 
Question: Miguel, did the sparring with those guys give you a real sense of what Bailey can do?
Cotto: Nobody does exactly what the guy that you are going to fight does. You still have to go in the ring and feel the guy out and see what he has. So I think I have an idea what he wants to do, but until I get in the ring will I know exactly what I have to do. 
Question: Miguel, how much satisfaction was it demolishing a guy like Kelson Pinto?
Cotto: I think winning the title for me was about realizing my dream of being world champion; that it came against Pinto did not really matter to me.  I knew that it was four years before when we had those battles in the amateurs, but as a pro, I knew I had matured a lot more than he had.  So I did not see it as anything new except the fact that maybe it ended a chapter. Now, nobody will remember that he beat me twice in the amateurs, but will remember only that I beat him for the championship. 
Cotto: I just want to thank everyone for the opportunity today to speak to you.  I just hope to see you in Las Vegas and when I see you next, hopefully it will be after I win the fight on Saturday night.
Hernandez: I thank everyone who called in.  You guys are going to see a good card Saturday.  I am ready to win this fight because I want bigger things in the future.