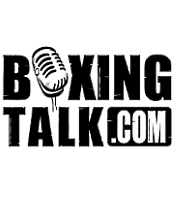 Press release:
The Tiger returns where he stopped one year ago: Right at the top. On February 26 the 36-year-old record keeping former world champion will challenge for the WBA light heavyweight title.
His opponent at Color Line Arena of Hamburg, Germany, will be 35-year-old Frenchman Fabrice Tiozzo who captured the crown of the World Boxing Association in March from Silvio Branco.
"I've been thinking deeply about whether I should box again or not", Michalczewski explained in front of a large croud of journalists and camera teams at Wednesday's press conference in the spacious hall 1 of the Cinemaxx cinema in Hamburg-Dammtor.
"Many people asked me over and again whether I will make a comeback. Even though I'm living in Gdansk now most of the time, whenever I came to Hamburg people spoke to me on the streets and asked me when my next fight will be. Finally I made a decision. I decided to return. I still feel young and fit. I don't like to join the group of retired former champions yet. In my mind I haven't lost my last fight and now it's my goal to become world champion one more time."
Dariusz Michalczewski is one of the most successful professional boxer of the last decades. His list of accomplishments is stunning: He turned pro in 1991, soon captured national and international titles in 1993, then won the WBO light heavyweight title in September 1994 in Hamburg.
Directly afterwards he captured the WBO cruiserweight title and vacated it. In June 1997 Michalczewski defeated then IBF/WBA champion Virgil Hill who came fresh of an upset victory over undefeated German star Henry Maske. Michalczewski was the first boxer to hold world titles of WBO, WBA and IBF at the same time.
In his 49th fight and in an attempt to egalize the record of Rocky Marciano he suffered his single loss, dropping a close split decision to Mexican Julio Gonzalez.
"I resumed training on 1st October and this time I will give everything", Michalczewski, 48-1 (39), said. "During my last three contests I was distracted from several things that I did on the side. I was busy preparing my future after boxing. That was a mistake. I have to dedicate boxing one hundred percent of my concentration if I want to become world champion again."
In his attempt to capture the WBA light heavyweight title which Michalczwski already held once before he faces another legendary European fighter. Fabrice Tiozzo has lost only two contests from his 48 professional fights – both against Virgil Hill. Tiozzo, 46-2 (30), has been French champion, European champion and WBC light heavyweight champion, then stepped up one weight class to win the WBA cruiserweight championship. For his last fight he moved down to 175 lb and became champion once again.
"Tiozzo and me fit together very well. It will be a highly spectacular fight. One of the best fights that ever took place in Europe", Michalczewski predicted.
"It was real hard for Fabrice Tiozzo to become world champion again. I'm sure Michalczewski can understand this best", French promoter Michel Acaries said. "Tiozzo expected an easy fight in December 2000 when he fought Virgil Hill. But was all wrong and lost by first round knockout. But he overcame this shock, lost more than 50 pounds and regained the light heavyweight title."
"It was a very difficult decision for Tiozzo to defend his world title in Germany, and even more difficult to defend it against Dariusz Michalczewski in front of his home croud in Hamburg. We had long and extensive negotiations and preparations before we settled things and satisfied all parties and the television networks."
"I'm in good shape and I'm already very satisfied about my current weight", Tiozzo said, speaking live from France over telephone. "I'm very much looking forward to this fight. It's a great challenge and my chance to prove myself once again."
When Michalczweski took the telephone and warned Tiozzo to train hard enough for their upcoming clash, Tiozzo countered: "Don't worry, Dariusz. In the decisive moments of my professional career I've always been in top shape and ready."
Dariusz Michalczewski will move to a training camp in Zakopane, Poland, now and work on his stamina, athletic and punching power. In mid December Fritz Sdunek will return to Germany and take things over after preparing Vitali Klitschko for his title defense in the US on Dec. 11.
"We have to make a very special preparation for his 50th professional fight", Sdunek said, a coach who produced many world champions in different weight classes. "Dariusz rested one year. This is a great challenge to him. He is unsatisfied with his performance in his last fight and wants to show that he can still do much better."
The score between Michalczewski and Tiozzo is already 1:0 in favor of the German-Pole. At the age of 17 the two future profesional champions were facing each other once. The young "Tiger" defeated the Frenchman in 1986 in the quarter finals of the European championships of the Juniors.