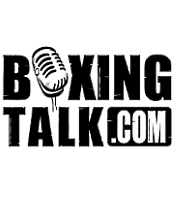 By Wyatt Johnston
We alll know HBO and Showtime are the two biggest boxing networks in the game today. They have brought us great fights time and time again for many years on Saturdays, but what happens when there are no fights on Saturday for that week?  This reporter is absolutely lost when that happens, but finds himself thinking "is there a good reason that we dont get an important fight/fights every weekend"?  It seems like the answer is absolutely not, and it doesn't have to happen. Take this week, for example, where HBO and Showtime are once again competing with each other, while other weeks have open dates left on the boxing calendar. This weekend is an example of an overload of televised boxing, where we have the much anticipated rubber match between Roy Jones Jr. and Antonio Tarver on HBO pay-per-view, while Showtime televises Chris Byrd against DaVarryl Williamson and James Toney against Dominick Guinn.  
On one hand, it is tempting to blame Showtime for refusing to air its championship series on any weekend other than the first Saturday of every month.  Sometimes Showtime airs apay-per-view show later in the month, but that is rare. Why do they limit themselves to championship boxing airing only on the first Saturday of every month? On the other hand, it is tempting to blame HBO because Showtime has made it clear to everyone that it would always run on the first Saturday of every month, and therefore HBO should plan around that.  This would be very simple seeing how there would be three Saturdays left to put cards on and in some months four Saturdays, like this October. 
Look at the rest of this month: on October 8 on Showtime pay-per-view, we have the much-anticipated rematch between Diego Corrales and Jose Luis Castillo, so boxing fans may think this will be a great month of boxing.  While the first two weeks will be great but the problem is nothing else is scheduled for the remaining three weeks in October causing fans to go three weeks without top-level shows from HBO and Showtime.  It makes no sense to me for either network to want to compete with each other on October 1 when either HBO or Showtime could have run their shows son October 15. [Editor's note: ESPN will air Contender-related meatches on October 15]. Supposedly, boxing isn't shown much in October because HBO and Showtime don't want to compete with the baseball playoffs.  This reporter isn't buying that because these same networks compete with MLB all through the season and they also compete with the NBA Finals during May and June.  HBO and Showtime's boxing shows are primarily supported by the hardcore boxing fan who is always going to choose to boxing over anything else, and the casual boxing fans dwindle in number every year, so is there really a need to worry about the competition? 
Many fans would watch boxing 24 hours a day, but we have to be realistic, but is it too much to get one quality fight every single weekend?  When HBO and Showtime compete, are they getting 100% of the hardcore boxing people as viewers?  The answer is no, because some people will watch the card on Showtime while others stick with HBO.  Now if HBO beats out Showtime in the ratings it has the bragging rights but is that really better than getting more viewers overall to watch? 
It would be one thing if Christmas happens to fall on a Saturday, but for almost all of the other 51 weeks in the year there is absolutely no reason that we can not get at least one quality fight with two good fighters, or at least one good fighter.  To HBO and Showtime, boxing fans want you to just cut out your war and give us boxing action week after week as you have so many times in the past.  Is it too much to ask the two major networks to make an effort to avoid going head-to-head and instead keep the entire boxing audience to themselves for a given Saturday.
Fight fans, let's stand together so we can see as much boxing as possible.  Please e-mail me at tysonkillslewis@hotmail.com and I will post your comments in a mail bag and then forward your e-mails to HBO and Showtime to let them know that we want fights all the time. Be sure to state which netwokrs you subscribe to and your pay-per-view buying habits.
Send questions and comments to: tysonkillslewis@hotmail.com