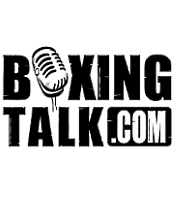 What's up ONFIRE!!!??!!!!?? Ya boy is back!!!!! Baltimore in the BUILDING!!!!!! Yo, I'm not even going to talk about Saturday night, I'll do my talking Sunday morning after the Golden Boy and the Executioner get it on. But the next 3 weeks are great for boxing. We got DLH vs. Hopkins the 18th, Toney is back in the ring the 23rd, Roy is back the 25th, Tito is back Oct 2nd, Kassim Ouma gets his title back on Oct 2nd as well, then we got Sharmba in the ring in Nov. Boxing is kicking off for real at the end of this year. I think Toney is going to beat the BRICKS off of this fat kid, and I don't care what anyone says, after Jones gets one title back, he KILLS Tarver in a rubber match. Also, what do you think of Miguel Cotto??? I thought Pinto was going to put up a much better fight, Cotto beat that boy from pillar to post. I think Cotto has great defense. Also Floyd needs to get up and fight!!!! I want him to fight Harris, but Floyd's not crazy. Also, Mitchell owns the 140lb division so good luck Floyd if you think you can take over 140. Onfire holla at ya boy man, what's up with your thoughts on Mosley Wright 2??? I think Mosley can pull out the W, and if he does Goosen definatly gets Trainer of the year. Wright is good but he's boring and he doesn't hit hard. So Shane can last with him, and I also think that Vernon Forrest can beat Wright, so we'll see what happens when he comes back. Yesterday, I watched Vargas vs. Trinindad, again, and I gotta say Vargas has a great heart, but I hope when he comes back he doesn't pull anymore stunts like the one he pulled with Tito, cause he will have a short career. TEE, Baltimore
OnFire's response:
Tee, what's going on? You back and in the building. I know it must be hard for you not to talk about Saturday but I respect that. You mean to tell me you won't be reaching out to those who doubt you right before, during and after the fight? Certain people know to expect my phone call no matter what the outcome. The rest of the year is turning out to be a great thing for boxing fans. DeLaHoya-Hopkins which should actually read Hopkins-DeLaHoya is so close I wish it was Saturday right now. James Toney is back, on free tv at that. He will take on Rydell Booker on The Best Damn Sports Show Ever. Two days later we see Roy Jones go against Glen Johnson in what should be an interesting fight for the IBF belt. For me, the 30th marks another day of live boxing as Lou DiBella brings Broadway Boxing back to Manhattan with Sechew Powell as the main event. Then we have Trinidad-Mayorga and Ouma-Phillips in Oct followed by Mitchell-Tszyu II, Byrd-McCline, Wright-Mosley II, Morales-Barrera III (hopefully) in Nov. Dec looks to be starting off with Klitschko-Williams. Wonderful. It should be interesting to see how Toney comes back from this injury but taking out a guy who has never fought at heavyweight shouldn't be a problem. I'm sure Johnson doesn't want Jones-Tarver III happening so maybe he'll come out and put up a much better fight that Roy's other fourty something opponents before Tarver. Tarver is a tall, slick, southpaw who has the confidence in his mind set that he can beat anyone he is matched with. Jones will have to penetrate that mentally which will be a hard thing to do considering the fact that Tarver knocked Jones out of his senses. Again, I am not too impressed with Cotto at this point and time in his career. I chose Pinto to beat Cotto and I was wrong but for some reason I am still not convinced. He does have good defense but he's also been hit with alot of right hands in his recent fights. Mayweather wants nothing more than to fight but is only looking for that big fight that can land him in PPV country. I would have loved to see Mayweather take on Harris for the WBA belt therefore giving Harris the stage he needs to showcase his skills. Now Vivian is on the way to Germany to fight Urkal again. Sharmba IS the best one hundred-fourty pounder without a title. I think Mosley never gave Wright his just dues after his win and rode the "that wasn't me in there" excuse but with no solid explanations. Mosley also doesn't seem to know how to stay hydrated in Las Vegas which he reminded me was 100% desert (duh). I like Wright to repeat his feat and was surprised that Mosley took an immediate rematch with a fighter who clealy dominated him. Vernon has to come back and gauge where he stands after this injury in which he is coming back off of. I spent some time with Joe Goosen before and after the Corrales-Freitas fight and I told him that if he does take Mosley to victory over Winky that he would get Trainer of the Year. He humbled himself as if he doesn't deserve it. I think he does but if it's going to be based on the Winky fight it won't happen. Vargas has already stated to Boxingtalk that with his new team comes a new attitude and a new way of fighting, no more wars. Lets see if he keeps his word.
ON FIRE,
Word...Hey, am I right in assuming that Oscar will be introduced first and lead to the ring forst since Hopkins is the TRUE champion or do you think they'll pull a page from the Cooney/Holmes fight. Also, if you ad to make a guess and bet your savings on it, how many professional boxing matches do you think the following fighter will have before iut is all said and don?
Tyson
Roy
Bowe
Toney
Hopkins
Keep up the good work. One.
DKFP (Dumb Kid From Pittsburgh) OnFire's response:
Oscar DeLaHoya should come into the ring first and be introduced first due to Hopkins being the only true middleweight champion. That shouldn't matter to the Golden Boy. What he cares about I'm sure is who's name gets announced after the fight because only one name gets announced. It's really hard to say because some fighters hang around more than they should. For Tyson it should be now but we all know that is not the case. Sine he couldn't seem to get up for a light heavyweight in Tarver and is now getting up for a light heavyweight in Johnson I don't see Jones putting it all on the line much longer. For Bowe the time was many, many years ago. As for Toney, fighting guys like Booker can keep him on the map a little longer. With Hopkins it isn't about fights, it's about the time and he has made it known that he is out of the game by fourty-two. Maybe Oscar will persuade him to rethink that.
Its funny, the last e-mail I sent Greg I told him how impressed I was that every e-mail I had sent him had gone into the mailbag, that one didn't make it. I'll give you the short on what I told him and maybe you can comment. I thought Santos pleasantly surprised everyone as well as myself and thought the decision was fair. I had Maragrito up 5 rounds to 4 but many rounds were close and you had to expect the close rounds to go to the home town boys. I thought Cotto looked great and I want to see him in there with a world rated guy now, a top 5 type. Personally I would like his next opponent to either be Jose Luis Castillo, Vivian Harris, or Arturo Gatti. For different reasons I don't thin any of these fights will be next and I expect his next opponent to possibly be Jesse James Leija. I thought Cotto looked better against Lovemore N'Dou than Sharmba Mitchell did but I also believe N'Dou exposed some vulnerabilities in Cotto's game. When I first started watching Cotto I always felt like based on his stance he would be susceptible to uppercuts to body and head, N'Dou proved this to be true. N'Dou also showed that if your in there for the long haul you can tire Cotto out. I doubt Cotto fatigues because he lacked conditioning but making the weight may be too hard and always affect him in those championship rounds. Respect also goes out to N'Dou for putting on the pressure and going to the body. As far as people saying Cotto has problems with movers, who doesn't have problems with movers?? Boxing with your fight will help you from getting hit much but to me boxing is about putting the most damage on your foe so movement alone shouldn't win you a fight. I like Cory Spinks and Chris Byrd who don't punch hard but stand there and make you miss while they score. Bernard will cause a stoppage with no knockdowns on Saturday.
OnFire's response:
I remember watching Santos early in his career and being impressed with his southpaw style of fighting. But after seeing Margarito take out Lewis and his next two opponents I chose him to beat Santos. He surprised me when he stood his ground and connected with some good shots. In my opinion he did better when he stood flat-footed as opposed to when he got on his toes. I had the fight 86-85 for Santos but would understand if others saw it the other way for Margarito. What I could no comprehend was the judge who had it 87-84 for Santos. It was defenitely closer than that. I wouldn't say great but Cotto did look good considering the fighter he was in with. Don't get me wrong, I chose Pinto to win despite never seeing him fight but Cotto made him look like the weaker fighter. The only guy in Boxingtalk's top five that I would give Cotto of defeating would have to be Gatti unless he allows himself to get hit with as many right hands as has been the case lately. I'd also give him the edge against Castillo who would be there for Cotto to hit. N'Dou was a fight that I'm sure Cotto went back to the drawing board with and came out having learned alot. He has shown patients, heart and determination, that can't be denied. I'm just not convinced with the guys he's fought. Most have been smaller guys moving up. He is young and I expect him to start making me a believer and that's the beauty of boxing, seeing a fighter grow. I don't knock a hit and not be hit style. Chris Byrd is my favorite fighter and has been for some time now. People ask me why? His style IS boxing. We as fans love the knockouts and stoppages but I also love the art of the sport. Perfect movement of the feet in conjunction with the upperbody, eyes always on the target and in position to control the situation. To hit and NOT be hit. That's an art. And the new.....
Wassup onfire, I just want to share my reasons why I will enjoy the golden execution this Saturday. First off, I'm a Trinidad fan and would love nothing more than to see BHop get beaten down, but not by Delahoya. I remember when Tito lost to Bhop, I saw a quote from Delahoya criticizing Tito for losing to a man in his late 30's, and how all that needed to be done to defeat Hopkins was to go to the body. Now here we are 3yrs later and Hopkins is leaning on 40 and Delahoya finally decides to take him on, and now admits its the most dangerous fight of his life. Obviously Delahoya hoped Hopkins would have shown his age by now, which he hasn't. Oscar looks at this fight as a way to redeem his loses, and wants the credit for taking on a dangerous fighter 3 yrs after Tito did it. Like the 30 mil he's getting has nothing to do with it. Come to think of it, for 30 mil I'd fight Bhop, Tarver, and Toney on an HBO tripple header the same night. So, his courage isn't as great as his fans would love to believe and I expect to see a real destruction this Saturday. Enjoy the fight everyone. >>>>>
Ray, Ny --rayvez21OnFire's response:
Let me get this straight...You want Hopkins to get a beat down but not by DeLaHoya because you don't want Oscar to say he told you so? Whatever DLH said after Trinidad lost to Hopkins, he's going to get a chance to prove come Saturday night. Two, three years later, it doesn't matter. Hopkins has shown great mental and physical condition throughout his career. Hopkins says his age is not a factor and has shown it time and time again. DLH started the whole promotion like it was the most dangerous fight of his life but after eleven weeks he seems to have a change of attitude. "Those are my belts." Oscar has seen that Bernard has not shown his age and I don't think after signing to fight him did he expect to see him ready for an old folks home. To me redeeming your loses is not done by beating another fighter, it is done by beating the fighter who beat you. Same night? That's what your mouth says. If you're expecting a destruction you won't enjoy. By the way DeLaHoya beat Trinidad first.
Please post this after Delahoya vs Hopkins is over. I am picking Delahoya by clear decision. Would Hopkins be the favorite in this fight if not for the Trinidad fight? Delahoya has fought much beter competition and has the edge in speed hand and foot, jab and left hook plus youth. The major reson why I am picking Delahoya over Hopkins is since the Trinidad victory Hopkins has fought no body and has not looked his age and I believe he will look his ahe come sept 18.
Paul Bedi OnFire's response:
Better to post it before the big fight so that all can see you made your call and you can say "I told you so". Age shouldn't be a factor.
What's up On Fire, Daniel here from L.A. I know everyone is going to say I am crazy, but I bet $100 on DLH. Hopkins has every advantage in the book, except for speed. I'll go with the odds, and it will pay. Hopkins has not fought a fighter, that will make him move around the ring, the way Oscar will. At least, in the past couple of years he has not. I think we will see how good of condition Hop is in. Before and after Trinidad, Hopkins was fighting average speed fighters, who would come to Hop, all fight long. We all know Oscar is not going to do that, and will see if he can tire Hop out. We know Hops conditioning has not been a factor recently, but who has he fought that tested his conditioning, by moving, and making him work, just to get a punch off. DLH has faded in his last three fights,but was fighting fighters who were young, fast, and in great condition. We will see Sat. night, I hope I can say I told you so come Monday. If Hop can run around with Oscar for twelve rounds, he will win. Let's see if his age doesn't kick in on Sat. I hope it does. Tell Greg, he needs to give DLH props, for not making an excuse, to get out of the fight, like he said DLH would do. Oscar will not get stopped either, never has; as a matter of fact, DLH has never even been seriously hurt. He has one of the best chins in boxing. Tito rocked Joppy's socks off, and Joppy lasted 12 with Hop. Tito could not take DLH out, and people say Hop will knock him out, AINT HAPPENING. Peace. Great work On Fire, Let it be known.
OnFire's response:
What's good dawgg? How are things in L.A.? Hey, it's your dough and I can't call you crazy for choosing DeLaHoya. Remember when alot was said about DLH pulling out and not going through with the fight? Remember how he looked against Sturm in a fight many thought he lost? Good because he is coming to make people forget that. Speed kills. Lead with speed, follow with power. Speed it up. Up to Speed. Oscar will utilize his ring generalship and show he is the better fighter come Saturday night. And Joppy is testament that Hopkins can't really punch for he stood right in front of him all night. DLH will not be there half as long.
I was reading your mailbag and i have to admit that some of these guys that are writing in know nothing about boxing, some of these guys are like little girls watching a daytime soap and making there little bitch comments. One guy said that he was not impressed with the Hopkins training video, well obviously he doesn't box or has never really learned boxing skills. If you look at the video you can see Hopkins is a thinker, moves on angles, counterpunches, set traps, and looks for ways to break you down physically and mentally. This email goes out to all the dumbasses out there that should learn something about the sweet science before they open there big mouth and email Dog..not that i care but i like to be in the company of competent people....
Dale in TORONTO,CANANDAOnFire's response:
I'm sure that there are more people that know boxing as opposed to those that don't. Yea, sometimes a person makes a decision or bases an opinion by following their heart and sometimes their country. Alot of people can come off as boxer fans and not so much as boxing fans. Some even show bias in the lines they write. Some don't add period and create a whole paragraph with no ending. Others jump from one subject to the next. And then others don't give me a channel on where to begin answering. But you know what, I love it. Keep em coming. We all know Hopkins is capable of all that you have mentioned because we've all witnessed it. But say someone that has never seen Bernard fight. Do you think they can gather how good he is as a counter-puncher, a trap setter and a guy who breaks you down. He's only hitting the bag not sparring where all that you mentioned will really show. There are no punches to counter. No traps to set and nothing to break down. It's just a heavy bag. But again we all know that Hopkins can do all these things but one can not tell by the video alone. It's different when your counter may get countered, you fall into your own trap and physically or mentally you just don't have it. Taking nothing away I respect your opinion but we'll see how the members respond.
MEMBERS CLICK HERE FOR THE FULL MAILBAG
Send questions and comments to: onfireboxing@verizon.net