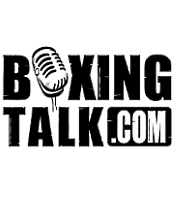 Jose what is all this talk about Trinidad doesn't want the Hopkins fight???? These Hopkins fans are as crazy as Hopkins if they believe that. One thing Tito has proven over the years is that he fears no one as a boxer and is more than willing to fight the best out there. Now I know people may say the Trinidad's are avoiding the Topic of Hopkins and probably even De La Hoya but in my opionion its all mind games they are playing. They probably have Hopkins and De La Hoya thinking where are they going to make Big Money fights if its not against Trinidad. Its obvious both Hopkins and De La Hoya both have plenty of options for there next fights but none of those options offers the Big Pay Days that a Trinidad fight would. Expect Trinidad to fight De La Hoya after the Corey Spinks fight and fight Hopkins towards the ending of Bernard's career. What Trinidad is doing with Hopkins is simply taking advantage of a situation just like Hopkins has, Hopkins has chosen to fight smaller guys and Trinidad has chosen to fight a older Hopkins. Take Care,
Tito, Williamsburg Brooklyn
OnFire's response:
I never said Trinidad doesn't want to fight Hopkins. I said and I quote myself "I don't think anyone of them will be in a rush. Trinidad included." And it would be smart for him not to be in a rush. I would like to see Trinidad in the ring with a fighter that's not going to stand in front of him and give him movement to see how he handles that. He needs another fight, possibly two before he gets in the ring with Hopkins. Both fighters, as well as others, have fans that can be ridiculous at times. That's the way it goes sometimes. I agree, Trinidad has faced top quality opposition throughout his career and has proven he is top choice. As I have said before, I believe that the Trinidad's want that fight with Hopkins. Just not right now. So I figure, why bother calling Hopkins out? They know, as most fans should know that Tito needs another fight or two. Maybe the reason they are looking to fight Cory Spinks is to see how Felix handles the movement. Plus Spinks doesn't pack that much of a punch. You really think Papa Trinidad has Hopkins and DLH thinking that ? Trinidad would want to fight them for those reasons because they could be his biggest paydays as well. Hey, Hopkins beat him and DLH lost a controversial decision many thought he won. I'm thinking the Trinidad's leaving Hopkins and DLH out of the equation could force a rematch. There is big money there for both Bernard and Oscar. That would be a solid plan for a guy coming off a long layoff. Trinidad can try but are they really sure that he will get old before he retires? Be good.
What's up Gente! I gots to admit this is a GREAT friggen site! I have been catching up on all the interviews and mailbags... And I just read the Trinidad Sr Interview and man I must say the more that man talks the more I'd like to see Trinidad get KTFO again. This man is truly truly arrogant & a moron . He seems to be quite obsessed with ODLH. He sits there and calls ODLH a coward yet, he isn't calling out BHOP or ODLH.... The two people to have beaten Trinidad one official and one un-official. It seems to me the only reason he (TRINIDAD Sr) would start calling out BHOP now is cause he knows it wouldn't happen due to the shit BHOP has with KING. Trinidad Sr needs to get a reality check. He is gonna go in there and start being disrespectful of other fighters... I don't see why he never amounted to shit in the ring. If Trinidad fights BHOP or ODLH, I can't see him winning either unless he gets an unpopular decision. Anybody with good footwork and decent speed is got a great chance at beating him. Mayorga was made to order, he would make Me (if I could take his punch LOL) look great. Not to knock on Mayorga, great great respect for that cat. He just started to believe too much on the wild swinging KOs. I picked Spinks against Mayorga, even tho I wanted Mayorga to win. You have too many fighters ducking up and comers and fighters not wanting to fight anyone else. If TRINIDAD wanted to really fight BHOP I am sure it would've happened. I just think that Trinidad Sr is scared of seeing his son get beaten worse.
OnFire's response:
Que Pasa?(What's happening?). I may have to admit that you're right. Doesn't it feel good to play catch up and be up to date in a place where we keep it up to date? Papa Trinidad is surely calling the shots when it comes to Tito. He has said some thing in a recent interview that has left a bad taste in many people's mouths. Alot of others share your feelings. Yes, it's true that he called DLH a coward and said he wouldn't fight him, but I also believe that DLH proved alot by moving up and fighting Hopkins. They haven't called out Hopkins or DLH because they are not ready. So why do it? Right now Hopkins and DLH give Trinidad fits. They have the style and experience to deal with a fighter like Trinidad and make it far from a fight with Mayorga. Trinidad will fight another fight or two and then expect him to start calling Hopkins name.
What's up bro? Hope you are doing well. I was wondering if Don King has his own channel in the making we can assume of course Jim Lampley and Larry Merchant would not be in the picture? But lets be honest, we can talk all the smack we want about Larry Merchant but they are still the cream of the crop when it comes to PPV matches. Showtime's showing's are a mockery and a cheap imitation of hbo's. Keep up the good work man  
Panama
.
OnFire's response:
What's happening Panama? Doing good, thanks. I wouldn't say that King has his own channel but he has been known to telecast fights on Kingvision PPV. I'm sure he has the money and connections to get his own channel. Though sometimes, if not most times, HBO commentators says some out of the ordinary things. At times it seems like they are watching a whole different. I like HBO telecasts because they seem to have more color than that of Showtime. I think the commentators are more colorful in calling the fight as well. Maybe they could rotate the third person from fight to fight. Will do.
What Up OnFire!! Baltimore is definatly in the BUILDING!!!!!! Yo, when I read this on the site I almost flipped. I saw the return of Ike "Bazooka" Quartey. I'm like this is crazy cause when I was a young dude was like one of my favorite fighters. But at 36 I don't know how much of a chance I give him at a comeback. What your thoughts on this, and do you really give him a good shot at a comeback?
Tee, Baltimore
.
OnFire's response:
Tee, what's good? You always in the building. get out some, catch some sun. Go see a movie(laughs). You almost flipped, I did flip. First off, how many people can honestly say that Ike Quartey was on their mind? I know he wasn't on mine and I'm always talking, watching and reading boxing. None of the telecast had mentioned Quartey either. Ike Quartey had an honest record when he retired, 34-2, 29 KOs. He lost to Fernando Vargas and Oscar DLH though many thought he could/should have won the latter. Ike was a fighter that had a great peek-a-boo defense and a piston-like jab. What can he do after such a long layoff at the age of 36? I don't know but I wouldn't be quick to count him out either. The plans are for him to have one fight and then come to the U.S. There will be some good fights for Quartey at middle and junior middlewieght should he prove himself worthy.
I can understand leaving Jones out of the top 10 due to his 2 losses as of late, but come on, he's not even in your top 20! I can understand sucking up to Tarver b/c he is your golden boy, a broke golden boy nonetheless. Jones still deserves a spot in the top 20, some of those guys on your list are bums!!! Just b/c you have one breakout fight doesn't give you the keys to the kingdom. Maybe this is why so many people don't join your site; it was worth a lot more when you could read all of this trash for free.  
Andrew P. Felix
OnFire's response:
P4P lists are of opinion so I guess you can add Roy Jones wherever you like. To me, 11 through 20 shouldn't even matter. But then again, that's me. The guys above Jones could be bums but I'm pretty sure none have been knocked out unconcious (Roy was out in both fights before he hit the floor) in two back to back fights. One breakout fight may not give you the key to the kingdom, giving how hard it would be to overthrow the King, Bernard Hopkins anyway. But two KO loses gets you thrown out of the castle. If someone's opinion is trash then remember that when you include yours.
Al from Cali, here. Great piece by Greg on Tarver and the machinations with King and HBO. He writes like an investigative reporter. I just wanted to point out that before we annoint Tarver the "face of  boxing," Tarver is 36 years old. Or is it 35? Based on that and that his legs or reflexes could go overnight, he'd better move to heavyweight IMMEDIATELY. Do not pass go, do not stop at Don King Blvd. He better make hay and the long dough, while the sun shines.  I'm out!
OnFire's response:
Greg Leon does his thing with words. He knows what he wants to say and where he wants to go with it. Tarver is no spring chicken and the time is now. After he defends against Briggs it will be interesting to see where he goes. Will he try and unify with Johnson? Will he move up to heavy? Will the Hopkins fight realistically happen? Only time will tell and right now we're on our own time.
Hello, It is your boy John David. I am writing in response to your article with that hard hitting, teeth shattering young man named Mister Nate Campbell. When the bout with Robbie Peden is made, you will see one of the best live on t.v executions ever shown on t.v. With the fight plan that I will devise for Nate and with his willingness to learn and execute. There will be no place for Robbie to go but down. Holla,
John David Jackson
.
OnFire's response:
What's good David. I'll remember where I heard it first. Seems like Nate knows he messed up last time out and that more than the lost is what probably hurt him the most. Here's to hoping you devise more than a plan. Tell Nate not to let his emotions supercede his intellegence. Let the Knockout come. Do your thing.
Please adjust your Pound for Pound ranking of Antonio Tarver. There's no way that Tarver can be higher than guys who have beat more than 1 notable person in their career. Before RJJ, the only person of note that Tarver beat was Eric Harding, a guy who beat him, and Montel Griffin. If Jones is criticized for fighting those types of guys, then how can Tarver get credit for that after Jones beat them? Please, for the love of God, do the right thing. Just because Antonio can speak does not make him a great fighter. Great fighters don't lose to Eric Harding. 
DKFP
OnFire's response:
The notable person Tarver beat (Jones) was higher on the p4p list than those beaten by other fighters. Different lists will have different reactions. Some have him high, some low. What matters is what you agree with and where you have him on your p4p list.
you stated in your Jeff Lacy interview that Lacy-Calzaghe is the biggest fight at 168, are you for real or were you only buttering Jeff up??? The biggest fight at 168 is Danny Green vs Anthony Mundine. The same Danny Green that beat Beyer so bad the Germans had to cheat him, the same Danny Green that dismantled Lucas, the same Danny Green who took it to James Toney (the over rated over weight boxer) and humiliated him in a recent sparring session. Oh i forgot to mention, the same Mundine who almost took Sven Ottke out within his first two years as a pro with no amateur career, the same Mundine who battered Antwun Echols (yes the Echols who gave B-Hop fits) over twelve rounds with a broken rib!!! Danny Green will have the WBC belt in 2005, thats a given, Mundine will fight Siaca with out a sprained ankle and get his WBA belt back, no doubt about it. But yet the Lacy-Calzaghe fight is bigger in your opinion??? I can guarantee you Mundine - Green fight will sell 15,000 tickets plus in an Australian arena capable of housing the fans and every pub and house TV in Australia with access will pay for the fight, so ticket or ppv sales are definately what makes Lacy-Calzaghe bigger. Ramifications in the 168 division will not be great as Calzaghe won't be around much longer in 168 either way, so its not bigger there. Vanderpool was Lacy's first step up in class so he isn't a proven top tier fighter yet. So what is it that makes the fight the biggest at 168?
Brad, Australia
OnFire's response:
Oh, that Anthony Mundine. I think you've answered your own question. You said "15,000 tickets plus in an Australian arena", Australian being the key word. Lacy-Calzaghe is a bigger fight here in the U.S. People here have heard of and have seen Calzaghe in action. Not many, myself included, may have seen Green or Mundine in fights. I'm not a big follower of the 168lb division but now that Jeff Lacy is a champ you can bet I will take notice now.
What's going on? Is the fight with Castillo completely off? If it is it just proves that Showtime ain't worth two cents. This would be fight of the year and it should happen, if it doesn't happen in December is there any possibility that we might see it early next year? Is it possible that we might see Corrales fight Julio Diaz now? As always keep it coming-
Robert- Augusta,Ga
OnFire's response:
As Boxingtalk reported earlier this week Castillo-Casamayor was being mentioned. I would take this to mean that negotiations with Corrales have ceased. Showtime is not the network with the deep pockets. Definitely fight of the year material and as a fan I am disappointed that this fight is not in talks anymore. Corrales wants to prove he is the best at lightweight so bring on the next champion. Maybe later on we'll see Corrales-Casamayor III at 135lbs.
MEMBERS CLICK HERE FOR THE FULL MAILBAG
Send questions and comments to: onfireboxing@verizon.net