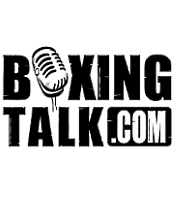 Taylor does not deserve a 3 year contract. What in the hell has he EVER done????? Nothing. Sure he is a nice guy, sure he has some skills, but he hasn't proved anything, and quite frankly I'm tired of everybody riding his dick, and him getting all of these HBO dates fighting welterweights and Jr. Middleweights, and not even good welterweights and jr. middleweights. I mean if he were fighting Winky Wright or Ouma then that is fine but the bums he is fighting. Now they want to reward him with a 3 year deal? Hopkins has never gotten that deal, and still doesn't have one, and he is not more deserving? Hell, Gatti just got one. This is BS, and I guess from HBO's standpoint he will take over once Hopkins retires, but I don't think Hopkins is just going to let the kid take over without going through him first, and that will be destruction. Really I don't think the guy draws any fans, or not a significant amount, and he hasn't been in any really good fights, who do they plan to match him with, and how are they going to guide his career? I hope part of the deal moves him towards Hopkins in one year to 18 months.
JB
Leon's Response: Taylor does not deserve a three year deal when guys Winky Wright, Cory Spinks, Diego Corrales, Antonio Tarver and Bernard Hopkins are still waiting for one, but Lou DiBela has done a tremendous job with Jermain by helping him to get to where he is-undefeated and in line for something big-without proving himself against anyone save for worn out welterweights and junior middleweights. As a corporation that bases its decision on network ranking, I must admit I'm shocked we were all unaware of the Jermain Taylor boom in the neilsen's. Unless the money were ridiculous, Hopkins would probably not even entertain the thought of fighting Jermain Taylor. He'd probably tell you he's got bigger options than that.
Greg you better get back quick brother, Jose about to take over!!! Jose's been holdin' it down!!! Greg, Whats the deal with Mayweather being the mandatory for the wba(vivian's belt) as well as the wbc (gatti's belt). Can you be the mandatory in more than just one organization? I'm sure Floyd will be pushing the Gatti fight. Thats where the $$$$ is at. Greg, I had a nice exchange with jose regarding Hopkins-Trinidad, I just wanted to ask you where you stand. Hopkins dominated Trinidad, right or wrong?
cesar ft. lauderdale
Leon's Response: Jose was on fire wasn't he. I had to take my baby back before she stopped calling me daddy, lol. This is the deal, Main Events so doesn't want Floyd Mayweather to fight Arturo Gatti next that via press release they point out that Mayweather is Vivian Harris mandatory, yet make no attempt to clarify the situation regarding Gatti making his "immediately due" mandatory against Floyd. Rumor has it that Gatti underwent some sort of surgery to his nose, I'll be giving the WBC a ring soon to doublecheck. Of course Floyd will be pushing the Gatti fight, and only the Gatti fight. Yes, Hopkins dominated Trinidad...he won at least ten rounds.
Greg, That's an interesting P4P list you have. I would disagree with listing Pacquiao over Morales. As you point out, the Pac-man is a one-dimensional slugger who has no other skills to his arsenal. Where-as Morales has proven recently against Hernanadez that he can stand toe-to-toe as well as box. You may think many overrate Morales but I think most have overrated Pac after his performance over Barrera. Marquez proved if you can withstand his onslaught over the first 3 or 4 rounds Manny is exposed as a limited fighter with no back-up plan. By the way, I think Chico has a more of a weak chin than Erik. Its also a sad plight of the current crop of HW's that Toney only makes it in at No. 12! Also, I know you argued in favour of Shane after his second win over Oscar, but I can't see how his ranking can slide to No. 19 after his loss to Winky. Many in the boxing world contest his win over Oscar and so I can't help but think your ranking bears an element of dubiousness over his victory over DLH. Finally, congrats on taking over the hot seat from Ron, keep up the excellent coverage.
Gurmeet
Leon's Response: I respect your opinion, and that's all pound for pound is a matter of, but Pacquiao beat the fire out of Barrera. The corner had to save him, remember? Yeah the same Barrera, who definitely beat Morales once, some feel twice. He then came back and narrowly beat Marquez, after having him decked three times in the first round. Manny is a one dimensional slugger, but he can crack. Carlos Hernandez fights with a ton of heart and he you don't have to look for him, but he lacks serious punching power. Pacquiao doesn't. I think Chico hits a lot harder than Erik. I thought Shane won the rematch with Oscar, but I think it was a very close fight. I think the judges scoring was right on the money for that fight. He went from 9 -19 on my list because De La Hoya was his first win since Adrian Stone in 2001. Shane would crack my top ten with a convincing performance on November 20. Thanks for the congrats brother, I appreciate it...we're about to take it there.
I enjoy Antonio Tarvers success in the ring! But I don't think he has anywhere to go he doesn't have the longevity of his nemesis Roy Jones, so he cannot command the paydays RJJ can! He is pricing himself out of the market, and won't be able to get the fights he wants or needs! His best bet is to pay attention and hope that RJJ pulls out this tune-up fight against Glencoffe Johnson, because the rubber match is all he can expect! The interest just isn't there people still believe that May 15, 2004 was just an anomaly! Tarver needs to take on an 'up and coming light heavy weight prospect' for lesser money to show the public how great he is, that his upset of RJJ wasn't an anomaly! This will afford him 2 things, staying busy, staying in the public eye, because his win over RJJ is 'old news', in the 'what have you done for me lately world'! He could have fought Joe Calzaghe for 1-2.5 million dollars, and built up on his legend, but no he demanded Roy Jones Jr. money! He hasn't faced the fighters that RJJ, yeah RJJ faced a greener Bernard Hopkins and an out of shape unmotivated James Toney but he defeated them both convincingly, himself being just as green as Hopkins and in shape and motivated against JT. The Lt. Hvy division that Tarver is fighting in is full of tomato cans, he like Jones since he has tasted success is afraid to take the chance that he isn't quite as good as he thinks he is, the money will come for AT all he has to do is go out and get it, it isn't going to come to him! I'm saying this because I like AT, but he's 35 years old in any sport you get old overnight particularly boxing, I don't want him to be another Roy Jones, afraid to take the chance of losing it all, because he took chances to get to where he's at, why change now! AT isn't the right fit for HBO; Showtime would be a good fit but offers 2nd tier money compared to the larger boxing network, right now AT is a very good fighter not a great one, but he wants it all! RJJ has fought in so many exciting televised battles, so that's what the public expects and looks for, this is what Tarver needs to do in order to get his big paycheck. RJJ started out this way taking smaller purses to work his way up to the lucrative ones! At times we all think we're 'the man', 'the baddest man on the planet', in charge of our own destiny, sitting in God's chair, then God shows us who's God, ask Roy Jones Jr., Mike Tyson!
rjack
Leon's Response: Tarver might be all about the money with the Jones fight because he received less than 50% COMBINED in his two fights with Jones. I tell you what though...he's not going to make more than Roy does against Glen Johnson (close to $4M) unless he fights Roy next. Tarver's probably going to announce his next move in the coming weeks. I just hope he makes the decision that's best for Antonio Tarver. After after of his legal troubles and bankruptcy, I would love to see Tarver make that money in the biggest fight available to him.
What up Greg??? First I would like to say Boxingtalk.net is the best boxing site on the net. You guys bring the latest and greatest news out there. But Greg, Come On!!!??! Whats up with your list cousin? You ranked DLH 20? You ranked Vernon the bore ahead of him, you put people like Kostya Tszyu, and Cory Spinks ahead of him. What's this world coming to?? I read somewhere in an interview where someone said Cory was a better fighter than DLH, please, in whose world??? The only reason that Cory got past Zab Judah is because Judah gave him that fight. If Judah would have boxed the whole fight like he boxed in the 12th round and not PLAYED (put emphasis on the word played because Judah played with Spinks the whole fight) than Spinks would not even be on the list. Bottomline is I think you rated too many fighters higher than what they should have been. You didn't even put Sharmba Mitchell in your top 20, but Vernon Forest get's up there. Aww man your list is a little off homey. Winky Wright is one of the most BORING fighters in boxing, that's why he was a journeyman until he fought Mosely. Are you forgetting that he lost to Vargas as well? Forrest is another BORING fighter who got crushed by Mayorga. He hasn't fought any great competition until he fought Mosely. But I'm not worried about your list, I respect your opinions, but after Spetember 18th I expect Oscar to move up higher on your list. After November 6th I expect Sharmba to be mentioned in the top 20. After October 2nd I expect Mayorga to go up on your list as well. Also, have you seen the Spinks-Mayorga fight??? Why is Spinks rated so high, all he did was RUN for dear life the whole Mayorga fight. When DLH boxed and back-peddled in the Trinidad fight, he's seen as a coward, but when Cory put on his track shoes and ran away from Mayorga, he's a "BRILLIANT BOXER" whose ranked number 5 on a pound for pound list. No offense homey, but do you look at the fights or do you just look at a boxers record?
Leon's Response: In my opinion, De La Hoya has lost his last two fights. So has Forrest, but one of De La Hoya's losses came to Mosley, whom Forrest defeated twice. Kostya Tszyu hasn't lost in quite a while and Cory Spinks has been on a tear, beating the man who beat Vernon twice and decisioning Zab Judah. Cory is a better boxer than De La Hoya. Judah gave him that fight? I must've missed that part. I respect your opinion, I didn't expect everyone to agree with mine, but that's my list and I'm sticking to it. Sharmba needs to get a marquee win to get himself on the list, he gets his chance on November 6 against Tszyu. That's the kind of win he needs. Vernon Forrest will come back and look great against Castillejo and then he'll probably push for the Wright-Mosley winner. So we're going to see how off my list is in the months to come. After September 18 I expect Oscar to get moved completely off my list. If Sharmba wins, which I think I will, I'll put in him my top 12, maybe higher depending how convincing he looks. Spinks didn't run, he boxed. He kept it moving in circles, touched Mayorga and didn't get it. He boxed beautifully in a fight that he was supposed to get knocked out quick in so they could make Mayorga-Mosley. Look at the fights? I still haven't seen one yet. LMAO.
What's up Greg? Erik Morales beats Carlos Hernandez via unaminous decision to retained his WBC super featherweight title and add the IBF junior lightweight belt in one of his best performances. His record improves to 47-1 with the only lose coming at the hands of Marco Antonio Barrera. Physically strong with excellent skills and punching power Morales has an aggressive style. He keeps a fast pace in the ring and is experienced against top opposition. Morales won the WBC super bantamweight title when he TKO'd defending champion Daniel Zaragoza (55-7-3) in a close and exciting fight. Erik stopped Zaragoza with a body punch at 2:59 of the 11th round. He made nine defenses concluding with Ring Magazines Fight of the Year against Barrera. Following this bout WBC title vacated by Morales; WBO title reawarded to Barrera. Morales TKO'd former WBC featherweight champion Kevin Kelley (51-4-2) to win the WBC interim featherweight title in an exciting fight. Kelley gave a great effort, but Erik dominated scoring knockdowns in the 5th and 7th rounds before the referee stopped the fight at 2:30 of the 7th round. Against defending champion Guty Espadas (33-2) Erik captured the WBC featherweight title via 12 round unanimous decision. Morales started fast and built an early lead but Espadas was there until the end winning the last two rounds on all judges scorecards. Then came the unanimous decision lose to Barrera that vacated the WBC title only to have Morales beat Paulie Ayala to once again capture it. Erick moved on to capture the WBC super featherweight title by beating a one armed Jesus Chavez. Erick Morales is now the unified WBC and IBF super featherweight champion. He has captured championships at three different weight classes. He's 5'8 with a seventy-two inch reach. Given these facts what do you think of his chances at moving up and challenging Diego Corrales for the lightweight title?
Leon's Response: Thanks for the Erik Morales timeline. Given the fact that he hasn't fought someone not promoted by Bob Arum since the Barrera rematch, it's probably unlikely. HBO PPV's Mark Taffet told me they're talking about putting on Barrera-Morales III later this year on PPV. As accomplished as Morales is, at 135 pounds he gets stopped by Diego Corrales. Jesus Chavez hurt him and Chico hits a lot harder than Chavez, so I wouldn't expect that fight to happen.
Greg..great job as always with your stories and interviews! I just have one question..how can you have Tarver above Floyd Mayweather on your top 20? Tarver is STILL talking about May 15th and trying to drag that out. I don't think many people consider him better than Roy still and i think you should help him start talking about other things cause as far as all the boxing fans I know they don't really care to hear about him anymore cause he's singing the same tune all the time! Anyway, I am a fan of Tarver but i'm getting sick of him riding out one accomplishment and making it seem like he's getting into the boxing hall of fame for it!! Thanks...lol..for letting me vernt there..pass this on to Tarver for me will ya? Take care bro.
CANADIAN BOXING FAN
Leon's Response: Thanks for the props. In my opinion, Tarver's second round KO of Jones is the single biggest victory any fighter on my current list holds. Mayweather didn't beat Roy Jones Jr., Tarver did. What's Mayweather talking about? Is he talking? Floyd might be the future pound for pound king, but right now he's #3 on my list. If you have Tarver 3 and Mayweather 2, I won't argue with that, but the top three p4p are clearly Hopkins, Tarver and Floyd. He might not have as many significant wins than Roy Jones, but to say he's not the best light heavyweight in the world is asinine. And FYI Jones is still fighting at light heavyweight.
whats up G!! well, i want to start off by saying it's about time ur back!! LOL. so whats up with tarver? i think he has had more than enough time to celebrate his huge win!! but when is his ass finally going to fight again? hurry up and fight already. fight calzaghe if u are waiting for a big name. i think that is a big fight and that will be exciting!! just fight tarver, damn, u haven't fought since may. get ur shit together! and i love vitali, but when the hell is he fighting? he needs to fight already too. i know he is going through some court shit, but fight already!! i want to see vitali fight danny williams, james toney or chris byrd soon. shut that fat fuck toney up!!! also, someone better tell kevin cunningham and cory spinks to wake up if they want to fight trinidad!! trinidad is another type of animal!! if he beats mayorga like i think he will and fights the way i think he will, which will be well rested and he gets back to how he was before he retired, of course maybe not as good but who knows, then he will wipe his ass with spinks. i don't care how good a boxer spinks is, he will get flattened!! trinidad has way more power than judah!! and can u tell me whats up with hatton? i like the guy, but is he really scared to fight a top guy and fight over here?i mean first the mitchell fight and now a shot at a title!! and how awesome would a fight between castillo and corrales be for the true lightweight championship!! WOW!!
Sergio Herrera
Leon's Response: Tarver is already back in the gym and his current promotional situation should be resolved in early September. He plans to fight in December, hopefully against Jones if they can come to terms, which is still yet to be determined...if it's not Jones he'll probably make the mandatory against Paul Briggs and then do something big with Jones, Hopkins, Toney or someone else. Vitali is fighting on December 4, probably against Monte Barrett, who hasn't seen action since his eye-opening performance against Dominick Guinn. Barrett will be game, but logic tells us Klitschko should come out on top. Wladimir Klitschko dropped Barret a handful of time when they fought a few years back, but to Monte's credit he's improved as a fighter since then. James Toney will probably be Vitali's next fight after Barrett. Klitschko-Toney definitely seems to be the fight the powers that be want to see. It wouldn't be impossible for Spinks to out box Trinidad. Hatton is fighting Michael Stewart for the IBF #1. After the way they ran away from Mitchell, I don't see the logic in paying sanctioning fees for a fight they're probably not going to want to see Ricky Hatton in. However, you have to realize Showtime loves the prospect of having Mitchell and Tszyu fighting with Ricky Hatton as the IBF mandatory.
What's up b-talk,this is the first time writing so bare with me.Great site Big ups and all of that.Just one question,whats up with my boy Jermaine Taylor he's my favorite prospect but he needs to step up the compition.Do you know what his next move is and who he's going after and how long do you think he needs before he can take out one of the top doggs.I've seen USA Today p4p and I think he has a good chance against 5 through 10 what are your thoughts on that. COGNACWEST HOLLA BACK!!!!
Leon's Response: Based on my conversation with Judd Burstein I'd say Jermain's next fight will take place in a courtroom if he and his people don't get their acts together. As a fighter, the time is now for Jermain to take on one of the top dogs. Let's see him with a real middleweight, and then move right into a fight with one of the elite. Every fighter comes to the point where they must step it up and for Taylor, the time is now. I think he has a good chance against some of the top guns too, but I don't know how he'll do against a real middleweight, so what's the point in thinking about how he'd look against the elite when we haven't seen him in with a real middleweight yet?
MEMBERS CLICK HERE TO READ THE FULL MAILBAG
Send questions and comments to: gleon@boxingtalk.net