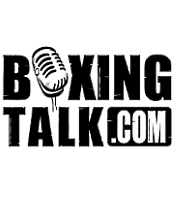 Junction City, Kansas showed up in droves to support local middleweight David  Medina on Saturday, April 15th. Promoter Zef Ramirez put on an action-packed card for the estimated 1000 fans. In the main-event, middleweight David Medina took on slick-boxer Al Salinas in an eight-round bout. The undercard consisted of three female bouts, including up and coming Chantell Cordova plus a light heavyweight bout between Miguel Pasillas and Nathan "The Heat Mizer" Aguilar.
In the main event, David "Strictly Business" Medina pounded out a unanimous victory over Al Salinas. For much of the fight, Medina used timed aggression and head shots to stabilize Salinas, who was a tougher than expected opponent than his 2-5-1 record would have indicated. At times, Salinas was able to frustrate Medina with fluid movement and timed counter punches, not to mention a little New Mexico style roughhousing. A near-riot almost broke out after the second round, when Salinas hit Medina after the bell. But it was constant pressure from Medina that won him the bout, which included a knockdown from a right hand in the 5th round. With the victory, Medina moved his record to 9-1, 5 KOs. Salinas drops to 2-6-1 with the loss.
Miguel Pasillas returned to the ring after an eleven-month layoff against Nathan "The Heat Mizer" Aguilar. Pasillas was too much for the rugged Aguilar, as he disposed of him with a devastating left hook midway through the first round. With the victory, Pasillas moves his record to 6-2, 3 KOs, while Aguilar drops to 0-3.
Up-and-coming female minimumweight Chantell Cordova picked up the second win of her career with a fourth round knockout of Gina Abel. Cordova boxed well from the outside for the first two rounds, sticking Abel with stiff jabs followed by straight right hands to the head and body. In round three, Cordova decided to go inside and bang with Abel, pounding her with speedy combinations, prompting the referee to issue a standing eight count. Moments later, Cordova decked Abel with a straight right hand in the corner. Abel showed grit and determination as she got up and finished the round. Round four was the same, in fact, Abel's corner should have stopped the fight after the third, as Cordova quickly pounced on Abel drilling her with power shots before the ref stepped in stopped the fight. Cordova improves to 2-0, 2 KOs.
In the second bout of the night, pro debuters Angel "Gunz" James and Jaime "Doodle Bug" Myers dug deep to complete their four-round bout. The first two rounds were close but James outworked and outlanded Myers, digging shots to the body. But as round three began, James was badly winded and a gutsy Myers found a bit of energy to out hustle James in the round. As round four began, both fighters tired, opting to stand in their respective corners for another 15 seconds of rest.  Following suit, the round was sloppy as the fighters wrestled around the ring, gasping for air and waiting for the final bell to ring. After four rounds, the judges all saw it the same, giving Angel James a unanimous decision. James wins her pro debut and starts her record out at 1-0 while Myers starts off 0-1.
In the opening bout of the night, veteran Stephanie Dobbs took on debuter Lisa Wittle, who proved to be tough, landing some nice shots to the head of Dobbs in the first round, which surprised everybody, including Dobbs. Round two was a battle as well, as both fighters stood toe-to-toe and traded shots, with Dobbs getting the better of it. But in between rounds two and three, a tired Wittle said "No Mas", making Dobbs the winner by third-round TKO. Dobbs improves to 21-20-1, 12 KOs, while Whittle opens her career at 0-1.
Promoter Zef Ramirez nearly sold out the venue. He continues to make a name for himself, quickly becoming one of the best and busiest promoters in the Southwest. Look for him to return to Colorado at the end of May, and also to Junction City, Kansas, sometime in August, possibly with a televised card.