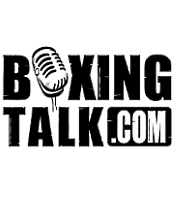 An early media poll in advance of next Saturday's middleweight clash in Madison Square Garden between hard-punching former world champions Felix "Tito" Trinidad (41-1, 34 KOs) and Ricardo "El Matador" Mayorga (27-4-1, 23 KOs) shows that an astonishing 86% of the respondents believe the fight will end in a knockout.
Media members from around the world were asked if they believe the fight will end in a knockout.  Of the 89 respondents, 76 said yes with only 13 believing the judges will be asked to determine the outcome.
"I'm calling Trinidad vs. Mayorga the fight fans' fight of the year because both of these guys love to throw punches in bunches," promoter Don King said.  "This will not be a dance contest.  Fans will see two boxers that aren't afraid to take huge risks in the hope of scoring a knockout." 
King added: "I can't wait to see which gladiator will still be standing in the end."
Of those who believe a knockout will occur, listed below please find the exact round they think the fight will end:
Round 3 - 1
Round 4 - 4
Round 5 - 11
Round 6 - 10
Round 7 - 19
Round 8 - 8
Round 9 - 8
Round 10 - 11
Round 11 - 3
Round 12 - 1
Tickets, priced at $1,000, $700, $400, $250, $150 and $75, are on sale at the Garden box office and all TicketMaster locations or by calling TicketMaster at 212-307-7171, 201-507-8900, 631-888-9000, or 914-454-3388. TicketMaster purchases are subject to convenience charges.
This World Boxing Council Latin American and World Boxing Association North American championship bout on Oct. 2 will be presented by Don King Productions in association with Madison Square Garden and will be produced and distributed domestically by HBO Pay-Per-View at 9 p.m. ET/6 p.m. PT and broadcast internationally and on closed circuit by KingVision.